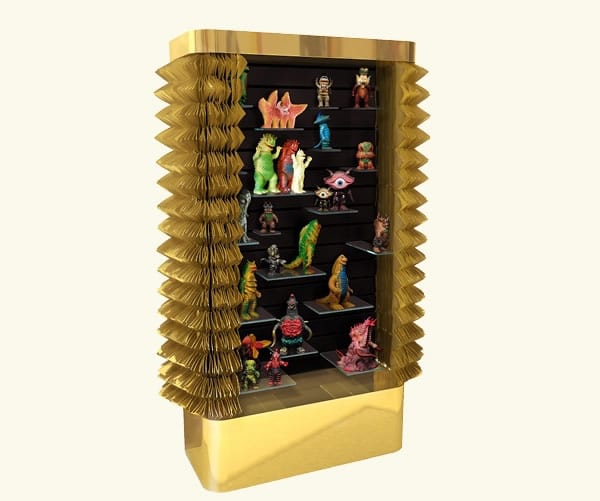 Looking for a spectacular cabinet with plenty of classic appeal, grace and a wealth of storage? The Collector's Cabinet by Cerruti Baleri is the perfect place to store all those tiny pieces you hold dear. This cabinet is ideally suited to display the highlights of your collection and will bring charm to any room it's placed in. It is the creation of Maurizio Galante and Tal Lancman who designed it for the Centre Pompidou in Paris for the "Planète Manga!" exhibition.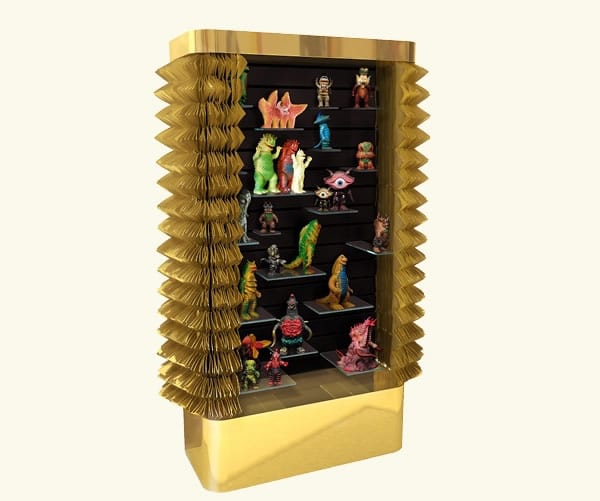 The Collector's Cabinet by Cerruti Baleri has an MDF and blackboard structure coated with black, fluo, or magenta lacquer. Its structural back panel has slats wrapped by black velvet and millings for shelves. The cabinet has curtains made from black or magenta technical fabric and 3 sizes of shelves in ultra-clear tempered glass.
The Collector's Cabinet is an excellent shelving solution for both function and form. Its bright hue will draw eyes to your statuettes whether they're cherished heirloom collectibles or Faberge-style eggs. It makes an elegant focal point in any home whether an apartment, modern house, or the drawing room of a mansion. Get it in your preferred color and change that bare corner of your living room into the central point of your decorating scheme. This cabinet provides the perfect display for your precious keepsakes. A collector's cabinet of this quality is a rare work of art. While most are designed to hold treasures, this one is a treasure of its own.
What would you store in your Collector's Cabinet?