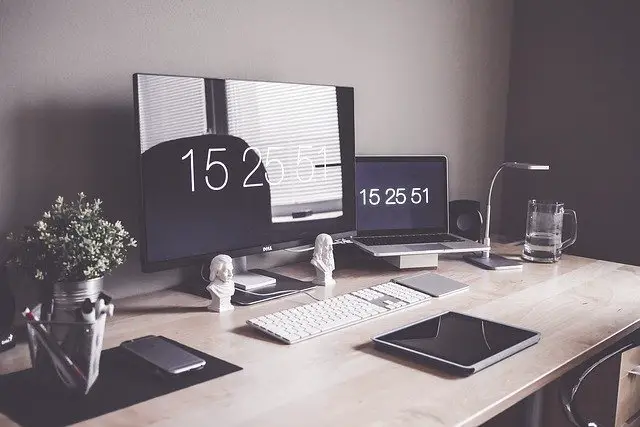 Student Room Ideas
Have you ever wondered why students study more effectively in the library? It's the same reason that makes people more effective in the office environment when compared to working from home: structure.
University students find it difficult to adapt to the new lifestyle, which requires more writing, more studying, and better rest than ever.
Their rooms rarely offer the right environment. All those books and items thrown around make rest uncomfortable. Disorder can distract the student. For studying the lack of proper structure makes the process impossible in the room.
A student's room is their sanctuary. Since they live with roommates and cannot distribute their stuff all over the apartment, they have to keep everything they have in a single room.
This includes books, cosmetics, clothes, TV, and everything else they need. That's why the room ends up looking crowded, messy, and disorganized. We need to change that.
Our focus during complex tasks, such as essay writing, is vulnerable to influence from our surroundings. Researchers found that the impact of the environment on human general wellbeing and performance is non trivial.
A well-organized area contributes towards an improved focus, and it boosts the person's general satisfaction levels.We'll give you essential tips on how to decorate a bedroom that will be comfortable, but will also become the perfect space for studying.
The Ultimate Tips for Student Room Decor
Experiment with Furniture Setups
Do you know why most student rooms lack character? – Because their inhabitants don't bother rearranging things. They leave the room as they found it.That's a big mistake. You'll add some character into the room by rearranging the furniture.
You'll be surprised to see how much space and light you can get with a proper setting. The bed doesn't need light, so it's best to save the space by the window for your study desk.
Small Student Room Desk
Last update on 2023-03-03 / Affiliate links / Images from Amazon Product Advertising API
Separate these two items, so you'll create individual areas for rest and study. It's an acceptable strategy that makes you feel you have a home office in your student room. You can create this feeling of a positive separation by placing the wardrobe between the bed and the working space.
Once you're done rearranging the existing furniture, ask yourself: is there space for anything else? Is it possible to fit a reclining chair, TV, or anything else you need?If the room is too small, be careful not to overcrowd it. Keep it simple and minimalistic. You need some space to move around!
Create a Studying Corner
You'll be spending a lot of time studying, writing an essay, arranging notes, and working on all kinds of projects for school. You absolutely need a good quality writing desk and a comfortable chair. If you don't have them in your student room, your study desk is the first investment to make.
Think about the design of this area. Neutral palettes and abstract shapes (on a wallpaper) can promote a calm state of mind, whilst strong lines and block colors can improve your focus.
Adding a wallpaper behind the desk is a smart choice; it will make the space less boring and more motivating.It's important to place the study desk near natural sunlight, which will add brightness and positivity.
This strategy will boost your willpower to complete even the most intimidating tasks. Instead of thinking, "I should hire the best essay writing service to write my essay for me," you'll feel motivated to use the corner you just created, and use your brain to do the writing.
It won't have any elements of distraction; it will be clean and inviting. With a bit of imagination, you can adapt this space to suit your learning style. As soon as you sit there, your mind will get into focus mode. You might even realize that you don't need an essay writing service at all.
Small Desk Study Writing Table with Storage Shelves
This desk unifies rigid metal with rustic brown and black wooden boards

Fashionable as functional

2-tier open shelves for storage

P

lenty of room for under-desk storage

Rigid metal frame with double iron strut design

A

djustable leg pads provide greater stability
Get at Least One Plant
As a university student, you need to move away from teen bedroom ideas that involved unnecessary decorations. That doesn't mean you'll stay away from all decorations. Minimalism can still be maintained by introducing some character and life into the room. You can do it by introducing plants into the master bedroom decor.
A plant will make your space look more homely. It will boost the oxygen levels in the room, too. You'll just need to choose the right plant for the environment. If we overheat the room, there's not much light, and the air is dry, choose a plant that's difficult to kill.
Spider plants are perfect for beginners! You can also get a cactus; it thrives in a variety of environments, and it doesn't require frequent watering.If you don't mind a challenging plant that requires lots of care, you can get an Orchid or a Venus flytrap.
Researchers found plants can boost productivity in an office environment. After adding leafy, green plants in offices, the researchers measured the results and found a 15% increase in productivity over the course of a few weeks.
This was their simple conclusion: "In they observed all three experiments enhanced outcomes when offices were enriched by plants." So we can take it as a matter of fact.Plants symbolize nurturing and growth–factors essential for your personal growth, too. They remind you that with enough care for yourself, you can thrive.
Introduce Some Color
The color scheme of your bedroom also affects your productivity. If you can repaint the room, you'll do yourself a huge favor. Binge, white, and gray are the most commonly used tones for walls. However, they can create negative vibes for students. They are too clean, lifeless, and sterile.
You want to add character in your room without making it too bold. Consider adding the colors of nature in the wall decor for the bedroom. You can introduce some yellow, light green, and blue. Avoid fluorescent tones, since they can conflict with the natural light and overwhelm the space.
Keep the wall colors balanced. If you choose a bold color, such as bright red or orange, do not overuse it. Reserve it for a single wall and balance it out with more neutral tones. It's a cool way to add an energy boost into your space.
If you don't enjoy painting walls, you can consider wallpapers. That's a simple and nice way to spice up the bedroom wall decor.
There are plenty of designs to choose from. Get one you like, and place the wallpapers in a way that emphasizes certain elements of the room. You can use them to decorate the wall behind your bed or the space around the desk.
Choose Your Scent
Student rooms are not the most pleasantly aromatic places in the universe. Someone is cooking down the hall, and your room smells of onions and spices. Your roommate is known for their smelly feet and isn't keen on cleaning. If you have problems with your roommates, you must sort them out.
You have a responsibility towards yourself: you need to stay in a well-organized and clean space, so you'll spend these years at university with less stress.When you make sure that you'll keep the room clean, it's time to think about its signature scent.
We tie the sense of smell to our subconscious levels. When you create a fragrant environment that calms you down, you'll feel like coming home whenever you enter that room.
Victoria, the blogger behind Bois de Jasmin, tackles the concept of functional perfumery on her website. "In functional perfumery, scent has a more complex role," – she says.
Not only does it need to mask the often harsh odor of the product base, it also needs to be pleasing.She also emphasizes the importance of our personal attachment to particular scents:
"In India, the woody-herbal scent of red colored Lifebuoy soap is associated with cleanliness. In France, they associate orange blossom with small children, while in the US, it has rather sophisticated associations."
Follow your own nose and find your signature scent! Invest in high-quality candles or make your own diffuser with your preferred essential oils. Choose fabric softeners that don't conflict with your chosen scent!
Keep Working on the Room's Decor
Designing the perfect student bedroom/workspace is not something you do and get over with. It's an ongoing project.
The more you keep investing in the space, the more it will give back. You might think that you have all the furniture you need, but maybe you can add a few items that will give more character to the space.
For example, you may find that there's space for a coffee table, where you and your friends can gather for snacks and a chat.
Adding a TV is another great idea. Yes; you can watch Netflix on your computer. But you want to keep the work area for focus and have a separate corner for relaxation. You'll get a bigger screen in a space that's not attached to writing papers.
Throw a nice carpet, keep buying plants, and invest in things that make the room a happier place. Although you consider this your home for a limited period, make it nice.
This product was presentation was made with AAWP plugin.
Related Posts