In 2007 Furniture Fashion reviewed some really outstanding kitchens in the traditional and modern categories, and the great designs will keep coming in 2008. Here is an awesome design from Italian based Aster Cucine that is perfect for a high end home interior.
Aster is the ideal target for people looking for a unique and luxurious design, where every detail fits perfectly in the harmonic project of their own kitchen, but at the same time they ask for quality and care of the finished product.
Established in 1893, this young and dynamic company stands ready to interpret new trends including outlets with competent staff making a whole world of design possibilities available.
The Modula represents the most modern approach in today's Italian Style kitchens with made-to-measure articles, and colors produced to match customer samples for a custom aspect you won't find in most quality oriented manufacturers.
For the more consumer looking for traditional kitchens, Aster Cucine has an equally impressive line of offerings.
Kitchen design done the right way can last for a good 25 years without a great deal of improvement. Granted you need to make sure you choose a good quality modern style kitchen with quality fittings and accessories to make sure that it will last the test of time. It may cost you more than you wanted to pay, but in the end it will be worth it.
For me the room looks far to big. A stunning kitchen island design right in the middle would look and fill up the space far better.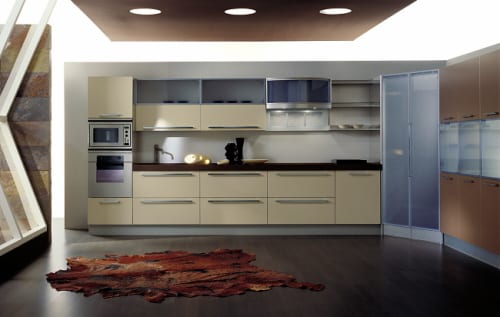 [amalinkspro_table id="97916″ aff-id="furnitur11-20″ new-window="on" nofollow="on" addtocart="off" /]