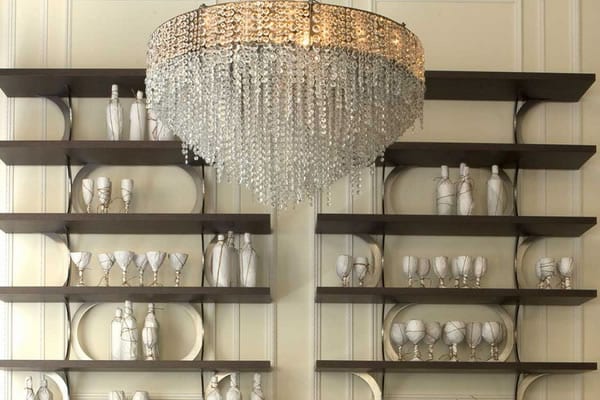 Designer Roberto Lazzeroni reached back into the mid-20th century for a whisper of inspiration to transform into a bookcase with a classic sense of modernism.  The Holden Bookcase has a simple, carefully studied form that maintains a grace and openness even as it stands as a tall and monolithic backdrop in your design.
With a touch of a retro vibe and sleek lines that move under the light, the Holden bookcase has the unapologetic attitude of a designer look that knows how chic it is.  Nothing about the Holden bookcase by Baxter is flashy or glaring; in fact, it is that exact understated urban cool that makes it so magnetic.  The inverted 'C' shaped metal frame supports six thick, plank-style shelves.  As an étagère, or a shelf open from both sides, it works just as well against a wall as it does freestanding.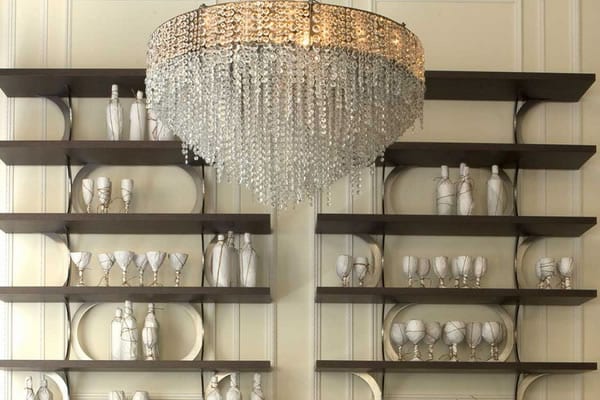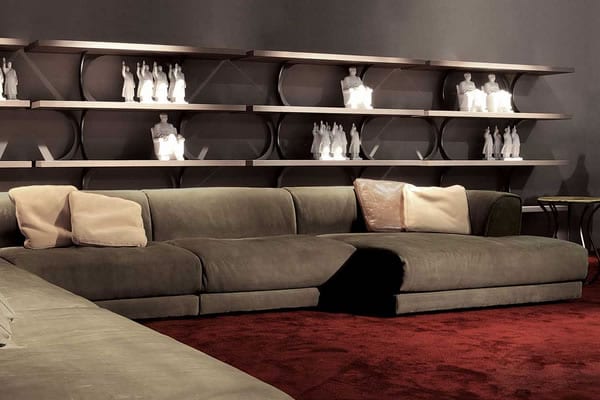 Group several together for a room partition far more stylish than any wall and far more open than a solid divider.  The Holden fosters creativity; the simple, flowing shape lends itself well to a freestanding row to divide rooms, an evenly-spaced pairing to create symmetry, or even three-dimensional 'L' or 'U' configurations.  Your favorite accessories and books will be on display from 360-degress for you and your guests to admire.  Sophistication is the Holden Bookcase's key to adding drama and elegance without appearing loud and glaring in competition with your décor.  How will the sophistication of the Holden improve your room?