Casali's passion for art and glass is displayed in this collection of sliding doors that explore a wide range of themes and artistic expressions. Glass has always been a passion of Maurizio Casali, the owner and the creative genius behind this collection.
With one of the most common concepts at this modern time for home improvement being the addition of a glass sliding door to decorate not only stunning bathrooms but also other parts of a home, Casali's sliding doors collection was launched in the perfect moment.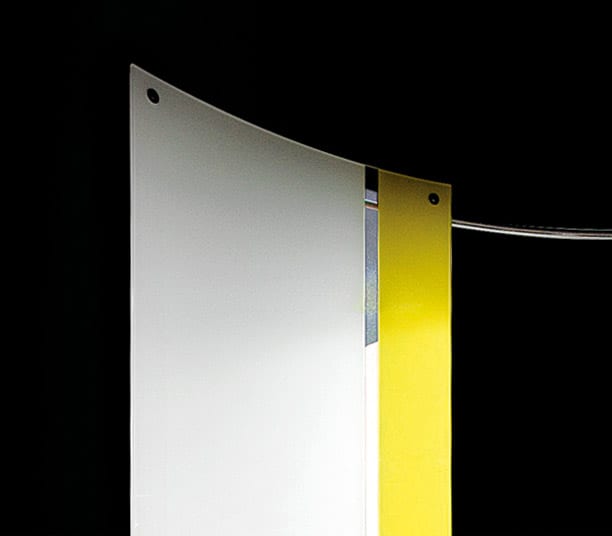 The usual construction materials used for doors such as wood and metal can now be replaced by something as elegant as glass. Areas you may consider improving with an attracting glass door are your living room, bedroom, kitchen or bathroom.
These glass doors are aesthetically pleasing and are an excellent pick if you want to add style and glamour to your interior, other than that, the Casali sliding doors are less space consuming unlike the common swinging door type.
Brought to life through sand-blasting, etching, carving and hand-lacquered protective coatings, these amazing pieces, made from solid tempered glass, go beyond function to works of art for your home interior.
The wide collection will surprise you by its variety! Everybody can find an ideal door for their taste and lifestyle: colored, transparent or white models look refine and could enrich any interior design.
If art, design and glass are part of your tastes, then any of these pieces must be part of your interior. The Casali branded doors aim to provide your space with extra exclusivity. Owning such a product means offering yourself a stylish atmosphere, perfect for many environments.
From 1970 when Maurizio Casali establishes his first workshop in Cesenatico, Italy, to 2015 when the company first won one of the World most prestigious design awards, the pathway of Casali was a pathway to success and international recognition, becoming nowadays one of the most desired manufacturers in the glass design sector.
[amalinkspro_table id="99313″ aff-id="furnitur11-20″ new-window="on" nofollow="on" addtocart="off" /]