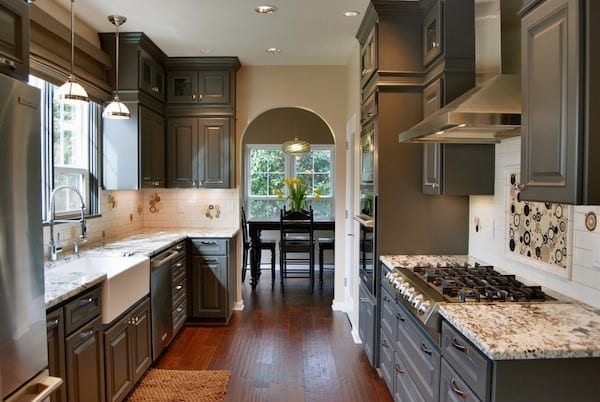 In our modern homes kitchen and bathroom cabinets can come in a variety of different looks and styles.  They can have very detailed and diverse characteristics or simplified qualities with striking accents. The more modern designed cabinets take the simpler route and can be a visually appealing attribute to your home despite the modest look.  Modern cabinets help to alter the space that they are occupying, merging themselves together to give more of a unified and clean look.  Here are some ways to show that modern cabinets are great for your home.
 How to Transform your Space with Modern Styled Cabinets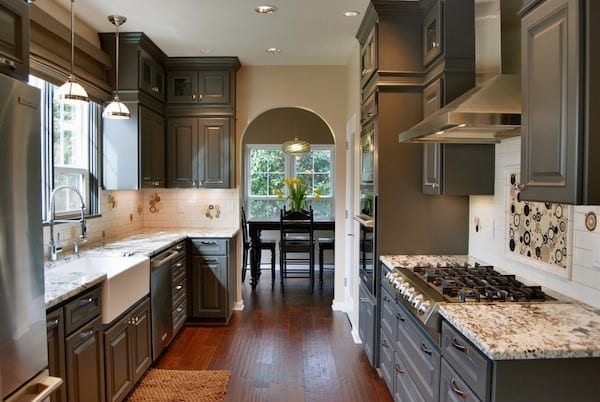 Image via: Jason Ball Interiors
Consider new colors and finish types:
Typically most cabinets carry the straight lined and angled patterns.  If you choose to go for a more modern twist then you open your cabinets to a slew of better options.  Depending on the type of kitchen you have will be the deciding factor on which type of modern styled cabinet you will use.  For example, if your kitchen is spacious and open then cabinets with curvilinear designs will probably work best.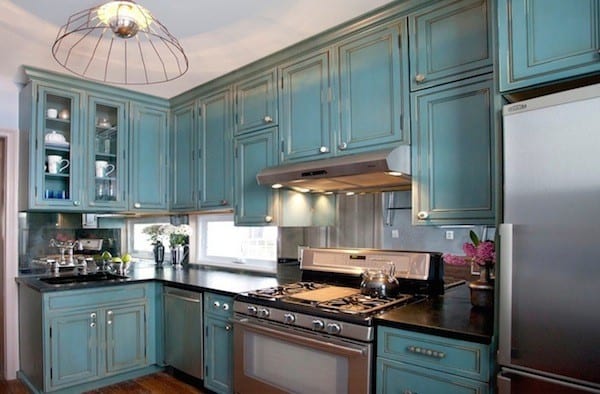 Image via: Brunelleschi Construction
Bring out the character of your space:
Since modern cabinets have a simpler touch, the range of color options has become wider for you.  Take the colors and have to represent your personality and style.  If the cabinet already has enough detail on it then it can become limited with which color it can have.  Yet with modern cabinets you will not run into this problem the color will actually help to pull out the better attributes of the cabinet and beautify the space making it your own.
Add details in your cabinetry:
When adding in modern cabinetry you want to have the perfect amenities to highlight those qualities of the cabinets.  With that being stated, allow light in your space with frosted or glass panels.  Some have even gone as far as adding task lighting near or around the glassed areas.  Or for the hardware simple and clean is the way you want to go.  Look for handles that have the basic aspect, like long or small metal bars set vertically or horizontally on the doors.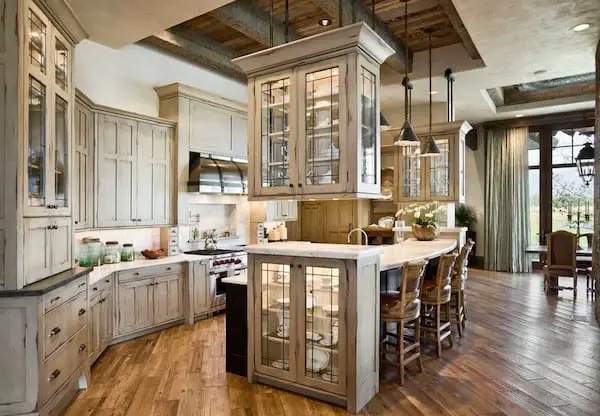 Image via: Roger Wade Studio
Modern styled cabinets carry their own unique and individual vibe to any space.  Though it may not have all of the features that other styled cabinets have, modern cabinets allow you to bring out your personality, space and décor in different ways where you might not be able to with the others.  Now go out and find out ways that modern style cabinets can become a great asset within your home.