Japanese Style Soaking Tubs For The Modern Home
There's nothing like a long soak in a warm bath after a rough day. The Japanese created Ofuro soaking tubs for spiritual and mental healing, sans soap, as opposed to physical cleansing.
Somehow over the past few centuries, we've blended all the benefits together to cleanse ourselves both on the outside and in a psychological sense.
While those of us with walk-in showers have to book a spa appointment or hotel stay to enjoy the bliss of a good old-fashioned bath, there are plenty of interior designers ready for the opportunity to outfit our homes with these grand bastions of luxury.
And since we're not much for arguments, maybe we'll just let them have their way.
Asian-Inspired Bathroom via Desire to Inspire
Crisp Green & White Bedroom from Shelter
Indoor-Outdoor Bathroom from Architectural Digest
Ofuro Tub from Fantasia Showrooms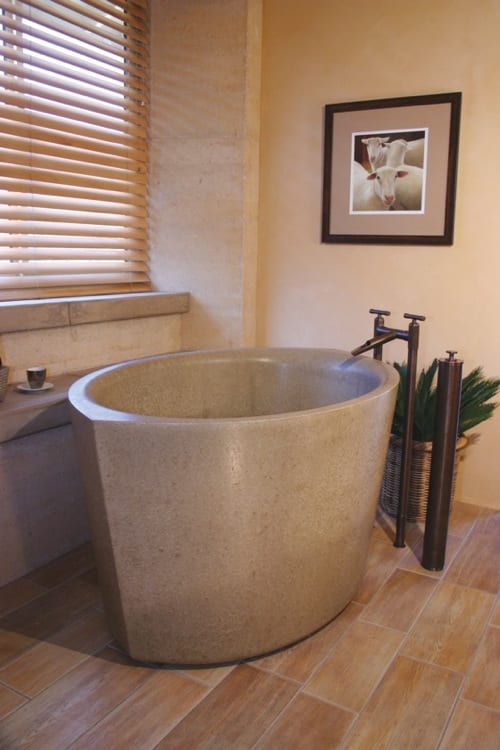 Stone Wall Bathroom via House of Turquoise
The Hammacher Schlemmer Ofuro Tub
Modern Japanese Bathtub by Diamond Spas
Japanese Ofuro Tub by RH Tubs
Japanese Soaking Tub by Rapsel
Traditional Japanese Tub by Matteo Thun
Metal tub found at Hammacher Schlemmer.