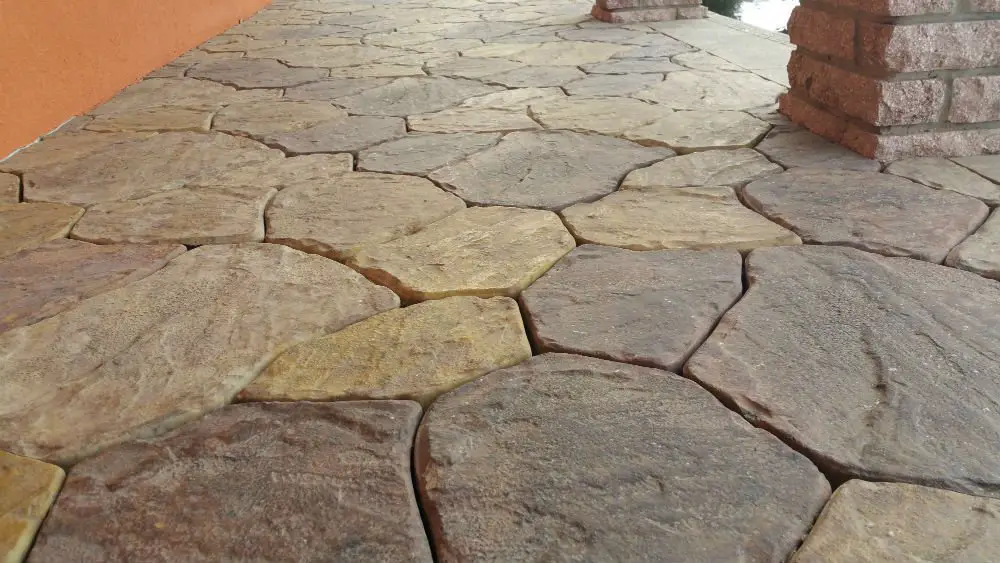 While you may look to your landscaping and gardening areas as the only curb appeal that can enhance your home, but look again. The architectural details of your exterior home can greatly enhance your curb appeal.
Whether you are trying to sell your home this season, or you just want to give your exterior home a 'makeover' there are several tips to help. The architectural detailing of your outdoor home can be as easy as applying new paint, changing your door hardware, or installing new gutters!
Here are some ideas to get you started to a new outdoor home
Tulip Pure Blue Verde Copper 8.5-Foot Rain Chain with 13 Cups
Enjoy the beauty of handcrafted Pure Copper Rain Chains.
Wide mouth cups direct rain water flow to elegantly cascade down the rain chain.
8.5′ Long; Cup dimensions 4.25″W x 3.5″H
Easy to install, (installation clip included).
This item comes with a Lifetime Warranty.
The beautiful Blue Verde Copper achieves the historic look of aged copper.
Enhance details that are functional too:
Your exterior home has many functional details such as gutters, downspouts, shingles and roofing components, cladding and exterior materials. All of these components can also beautify your exterior.
If you're looking for a way to add color to your exterior home look to copper gutters and downspouts that will age with a beautiful patina, a green weathered copper look. Consider replacing black asphalt shingles with colorful cedar shanks or a contrasting color to your exterior home.
While the exterior of your home needs to work beautifully, you can also choose details that enhance its aesthetical curb appeal.
Exterior Solid Wood Louvered Window Shutters
Unfinished pine ready to stain, paint, or clear-coat.
Glued, nailed, mortise, and tenon joints that keep shutters solid and square.
Adaptable for a variety of indoor & outdoor uses.
Shutters cannot be installed with operable decorative hardware. Installing shutters with operable hardware will void the warranty. Shutters must be installed as stated in the installation instructions.
Dimensions – 15 inches Wide x 55 Inches Tall
Don't underestimate beautiful outdoor lighting:
While you may not realize it, your outdoor curb appeal in the evening is just as important as daytime appeal. In fact nighttime curb appeal is also for safety of guests coming to and from your home, as well as security against intruders.
Look to exterior landscaping lighting to illuminate walkways, stairs, driveway and your beautiful plants and shrubbery. On your physical home look to architectural lighting such as wall sconces that can shine up, down or 180 degrees from the wall.
Carriage or coach lights placed at your front entry and pendant lighting hung from the ceiling of your entry points are all essential and can enhance your home.
Lighting Solar Powered Outdoor Lights
SOLAR LIGHTS: Thanks for the economic design, SUNNEST pathway lights has a solar panel that absorb solar energy during daytime and turn on at night automatically for energy saving. Just enjoy the free lighting for whole night!
EASY INSTALLATION: Just in few minutes, the solar powered lights can be done on assembling. Please remove the isolator tab under the light cap for first time use, and install each parts together then push the stake into the soil. Please note the stakes are placed in the tubes, need to be pulled out firstly.
WEATHERPROOF:  Our outdoor Garden lights are made of corrosion resistant stainless steel for long lasting durability. With IP44 waterproof grade, you don't have to worry about exposing the light to the rain or snow.
WIDE APPLICATION: Our package comes with 12 pcs outdoor solar lights, so you can use it everywhere outdoor like garden, lawn, villa, pathway or yard etc. And the cool white light helps to create a romantic and cozy mood which is good for both daily and holiday decorations.Lights up your way, Lights up your life.
CUSTOMER SERVICE: Please contact us if you have any questions with our solar lights. SUNNEST customer servie team will serve you the best!
Your outdoor home should be just as aesthetically pleasing as your interiors. From the colorful materials you use to the architectural details that are often forgotten, such as lighting.
Enhance your entry points with simple embellishments: a new coat of paint to your front door will do wonders to perk up your outdoor home. Look to a new door hardware set, replacing address numbers, and even a new mailbox will bring new life to your exterior home.
This season, give your outdoor home a makeover with these simple tips for enhancing your architectural details of your home.