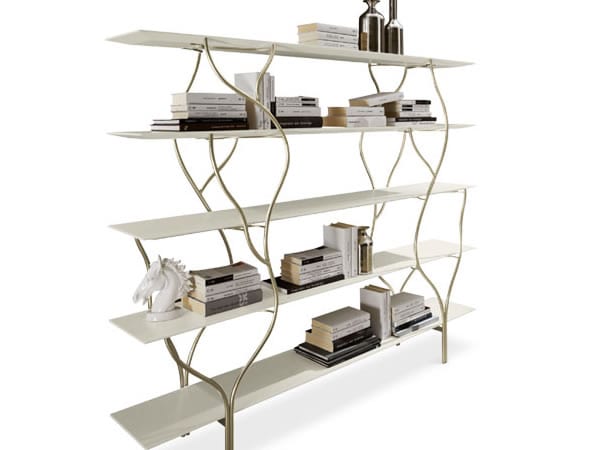 While all bookshelves serve one purpose, some are better than others. One such bookshelf is the Albero bookshelf by Cantero. It is a practical furniture piece that ties all your furniture together. Thanks to its neutral shade, it makes an excellent choice for any room. It is large in size and makes an attractive and trendy focal point in living rooms. The creative storage gives you the perfect opportunity to make unused space usable. If you love to read books or have a collection, get this bookshelf for your home and enjoy endless reading.
The Albero bookshelf by Cantero will not only make your living room cozy, it will display your books and favorite pieces stylishly. It has lathed feet and hand-bent tubular framework. It features brass welds and hand-rubbed wire feed welds. The bookshelf's wall fixing element is leaf-shaped and laser-cut. Its shelves are made of pantograph-cut wood. Handmade decoration and finishing completes the bookshelf's look.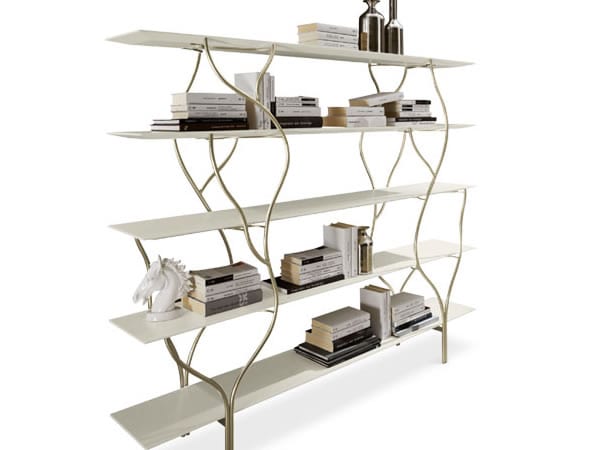 Reading a lovely book is a superb way to spend an evening. The bookshelf positions your books and magazines perfectly giving you easy access to them. Place it in your bedroom and transform the otherwise mundane space. Or get it for your living room and surprise your guests with your lovely collection. Bookshelves add beauty and functionality to unused space. They store your books, magazines, keepsakes, and prized possessions. When looking for something to complete your living room's look, this piece of furniture is a must have for your storage and display needs. Looking to showcase your treasures? Why don't you give the Albero bookshelf a try?