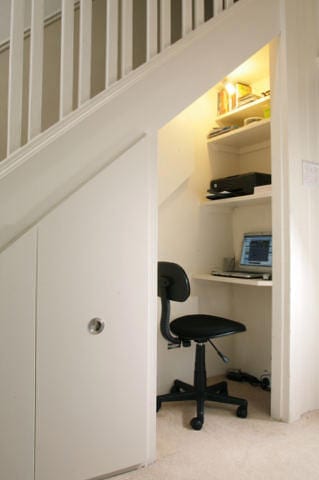 Custom Drawer Under Stairs Cupboards
Whether you live in a small or large home one thing is certain, you will always love making the most of the available space so that's why you may consider custom under stairs cupboards to help you maximize space under the stairs.
Today we're looking at such custom furniture created by Chiswick Woodworking Company, a London, UK, furniture maker that will come up with unique solutions for your needs. We're specifically looking at understairs space, which the folks over at Chiswick Woodworking can turn into handy closets for you.
The bigger the stairs, the more space you'll have at your disposal as that space under the stairs will be turned into a storage area fitted with drawers and shelves that would be ready to satisfy your storage needs. Or, why not not place a small office right under the stairs? Via Chiswick Woodworking