12 Contemporary Table Lamps Ideas
Lighting does not have to be some boring design. Instead, it can be both fashionable and functional, especially when it's used to spruce up a table. We know it can be challenging to find contemporary table lamps that have both usability and the right kind of style, and that's why we decided to do some research and create a compilation of incredible table lamp designs.
Scroll through some of our favorite findings, ideas, and designs all of which have a contemporary style and innovative vision for any room you decide to place it in. Check out our ideas on stunning accent tables to add more style to your home.
---
In a Hurry? Our TOP Choices "THE" Most Popular Table Lamps"
✖

November 18, 2023 13:22
---
Spiral LED Table Lamp
This may be the most futuristic design of the bunch. For your home office your teen's bedroom, this product has all the right moves for modern style but it also gives off a very unique, personalized feel as well. Mix with super sleek furniture and accents making this the standout piece in the area and a fun focal point for everyone to enjoy – and use if need be!
✖

November 18, 2023 13:22
Contemporary stylish spiral design

The table lamp's spiral shape stands nearly 13 inches tall

Adds an artistic aesthetic to any room

Quality metallic bedside lamp

Constructed from a high-quality aluminum

P

ainted in silver

LED table lamp has a color temperature of 3200K and 550L

M

Simple touch controller

Brighten for when you need to read or study

D

im when you're looking to create a softer ambiance

Energy saving solution

9-watt built-in LED

C

onsumes low energy and will never require any light source replacement
---
Syler Faux Wood Table Lamp
Simple and clean with industrial innovation, this idea could blend well within a variety of modern spaces. It's definitely functional and provides the right amount of light for whatever your needs may be. It strays from traditional but doesn't make a fuss or become overwhelming from whatever style you have in mind.
✖

November 18, 2023 13:22
Set of 2 table lamps

C

ommands attention with its ultra-cool contemporary look

Geometric lines are visually striking

The base is made of poly resin and metal, formed into sharp lines

Square fabric lampshade in crisp white

Angular accent pieces are finished in faux wood and brushed silver
---
Modern Leather Table Lamps with White Fabric Shades
These fashionable table lamps, with their genuine leather bodies and white fabric shades, will add style and pizzazz to any room. We believe that lighting is like jewelry for your home. Our products will help to enhance your room with elegance and sophistication.
Another contemporary construction that we've fallen in love with. It's a bit of a larger design so it would work well in more open spaces or on larger desks. There's a bit of a softness surrounding the piece even though it falls in line with ultra-modern interior design styles.
---
Masdio by Ampulla Bedside Lamp
This design represents a great mix of traditionalism and innovation. There's a very fashionable presence to this piece, but since it's got a wooden texture look it provides a more homey feeling. This could do well in a living room or even in a foyer by greeting your guests with a special, unique nod on their way in and on their way out.
Wireless charger

Bluetooth speaker and desk lamp are combined in Light of Tree

Natural and comfortable dimming light

Wireless speaker

Crystal clear full-range sound

Charge efficiently and fast with just a single move

Optimized sound quality
---
LED Lamp
A stunning-looking room lamp that should look good in most styles of modern rooms and other different types of designs. With a choice of different colors to light up the evening, this is a lamp to help clear the day's stresses.
✖

November 18, 2023 13:22
---
Rectangular Dual Stacked Stone Ceramic Table Lamp
A contemporary spin on the classic table lamp, this filler design has a slick finish, but you can create your own style by stuffing it with your own creative preferences.
From rope pieces seen above to seashells for the summertime, it's all in what you envision for your home. But this piece's overall foundation and tone are still very modern and cool.
This lovely stacked stone table lamp adds a contemporary flair to any room. Dual-stacked ceramic stones create this modern lamp atop a rectangular base. The black fabric shade and Earth tones complete the look.
Perfect lamp for a bedroom, living area, or professional office. We believe that lighting is like jewelry for your home. Our products will help to enhance your room with chic sophistication.
---
Unique Glass Table Lamp
The farthest from a traditional lamp, this piece is about innovation, creativity, and art. It's functional, of course, but it's made for the wow factor and made to make a statement wherever it may be.
Just imagine the transformation a design like this could help make inside the dull spaces of your home.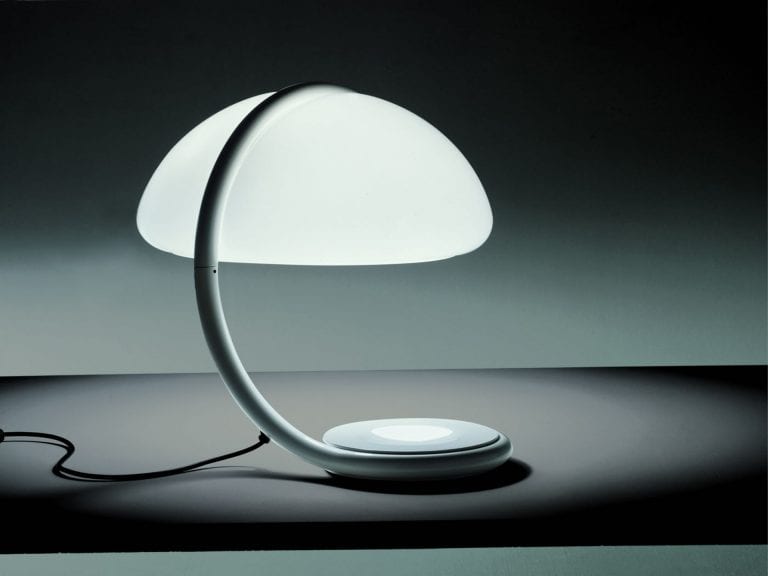 ---
Cool lamps and lighting
We've seen similar styles to this lamp on office desks or even in craft rooms. But the slight slant and more bubbled top make this a softer, feminine, and contemporary take on this usual design.
Striking and full of energy, this sparkling table lamp can do so much for even the smallest spaces inside your home. If you've got your eye on an ultra-modern home but still want light and prettiness surrounding certain spaces, then this is a piece you need to take a second look at.
Again, this is a very functional but fashion-forward choice that we love, especially because of its versatility.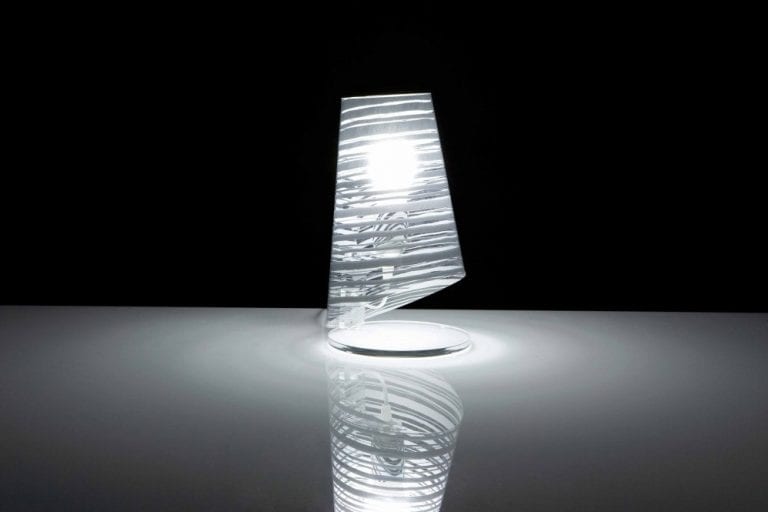 Conclusion
Choosing the right type and design of table lamps for your home is never straightforward. In today's modern age of design with technology, it is worth considering your needs and desires before choosing your home table lamps.
Related Articles: