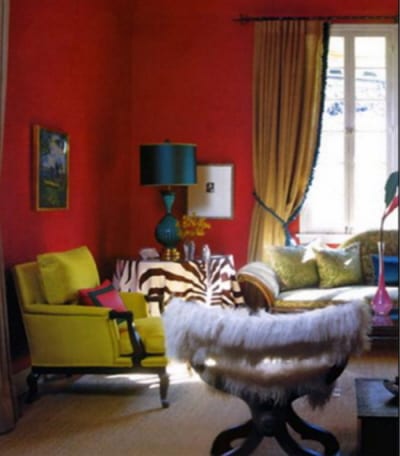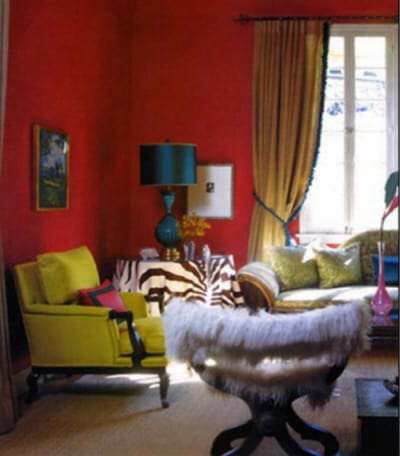 One of the largest requests a designer gets is to help with color coordination and creating a color palate. Interior design professionals keep up to date with the latest trends, and know which of last season's trends will be out of style, as well as which ones will endure.
These trends are prepared by what we call color forecasters. Some of the best sources you can use for color trends are paint companies, they spend hundreds of thousands of dollars to watch, research, and follow upcoming color trends. They go to great lengths to keep industry professionals up to date on the new trends because it can be a lucrative partnership. They provide the latest color trend information, and designers introduce the new colors and trends to our clients, normally resulting in a sale for the paint company.
We pull colors from our surroundings and environment, which is always changing, as does our taste and curiosity about the world we live in. So it is quite natural that our feelings toward colors would change annually. Color forecasters look to many influences to determine the years hot and cool colors, but here are this years contributors:
1. Cultural awareness- Brazil, Russia, India, China, and Egypt
2. Technology- Hybrid Colors
3. Nature- Bright Rainforest hues and contrasting colors
4. Travel- Coastal Living
5. Pop Culture- Think Pink
6. Fashion- Nautical Movement, Rich Earth
7. Demographics- Being aware of who you are appealing to
8. Environment- Environmental concerns and Green Design (does not refer to the color green itself)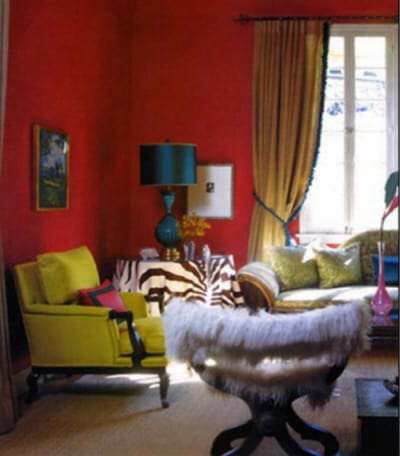 Yellow is definitely in this season, it is a very positive and optimistic color in all its various forms. Rich gold's like that of Indian curry and spices is still in for this year, as is bright yellow in fashion's nautical movement.
Deep reds like Russia's earthy beetroot are going to be popular. Tropical reds from the rainforest of Brazil, and Terracotta reds like that of roof tiles are also in.
Think Pink! No longer a color reserved for innocence or little girls, pink has been propelled into the realm of power colors by pop culture and breast cancer awareness. It is now more openly thought of as a universal color and is worn by men, women, and children alike. From bubble gum pink to the deep saturated pink of natures Beijing Lily, pink is in and here to stay for the foreseeable future.
Sage from India, jade from China, exotic green from Brazil, chartreuse from Egypt, all in this year line up of the latest shades of the versatile color green.
Blue makes a splash with the coastal color trend still going strong as peoples desire for traveling and finding a restful retreat continues. Mediterranean blue, delicate sea glass, primary blue, and navy blue are going to have a strong impact this year.
Spice orange and saturated orange will be stunning compliment colors this year.
Plumbs, vivid purples, and pastel purples will be making their mark on this season more than they have in recent years, as purple is one of the most difficult colors to work with.
White on white is taking the market by storm as of late. Antique white on cream can be gorgeous and warm, while bright white and another white with gray or blue tones can be stark and clean.
Metallic colors are usually thought of as being neutrals, but not so. Even they come in and out of style. Stainless steel and brushed nickel are still extremely popular, as is chrome. However, gold (not brass) is seeing a resurgence this year. Iron ore, a dark gray, almost black, with matte finish metal is being introduced into mainstream design as well.
Complementary and Analogous color schemes are all the rage, and primary colors are more popular than ever.
A note on pattern, opacity, finish, and motifs:
Animal patterns are still in, but in technology enhanced colors, and funky textures. Translucent materials and fabrics continue to be popular this year. As for the latest and greatest in finishes, extremely high gloss is the way to go. Coral, seashell, and beach motifs are setting sail and are out for 2008.
(Information based on Sherwin Williams Webinar Colormix '08)