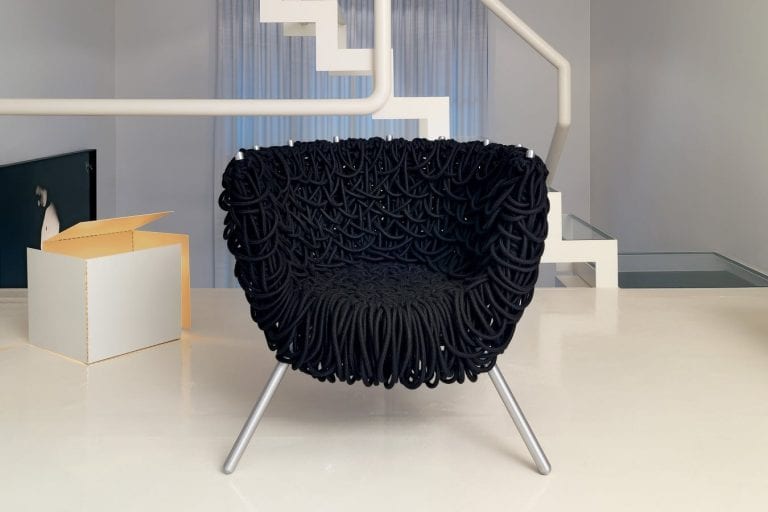 Vermelha Armchair by Edra
Hardly is art and design associated with chaos and fragmentation. Yet to the artist, many of his creations emerge from a place of bedlam, complexity, and randomness. The Vermelha Armchair by Edra is an exemplification of such chaotic artwork.
Designers Fernando and Humberto Campana describe their creation as a reflection of their own fragmented lives and their Brazilian background, which is characterized by a mishmash of culture, race, and language. The result is an iconic chair whose essence is beautifully chaotic.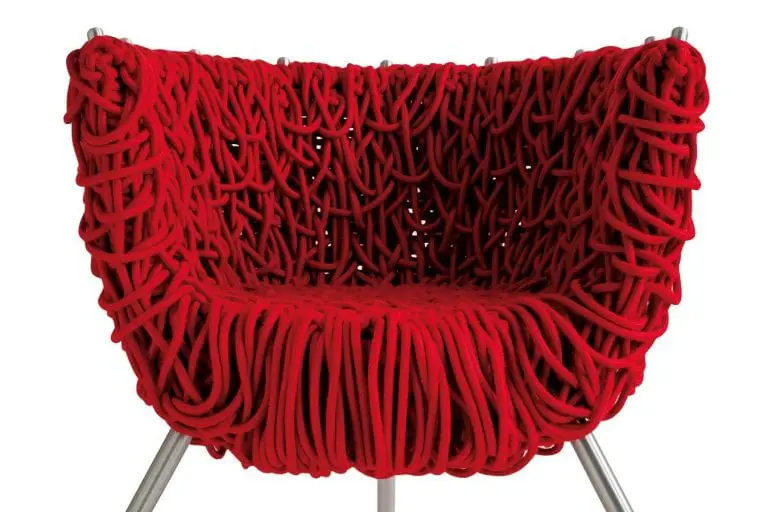 Set in an epoxy-painted steel framework and supported by imposing aluminum legs, the Vermelha Armchair by Edra is a contemporary accent. A 500-meter rope is woven imprecisely to form its basic silhouette. The volume of the padding is achieved via a time-intensive, consecutive, and overlapping technique using a special rope with an acrylic core and cotton covering.
The surplus rope is skillfully utilized to weave hundreds of random patterns that birth the stunning disarray that is characteristic of this piece of artwork. To keep it secure, the rope casing is daintily fastened to the tabular aluminum legs. It is evident from the intricately interlaced twines that specialization and superior craftsmanship was necessary to create Vermelha.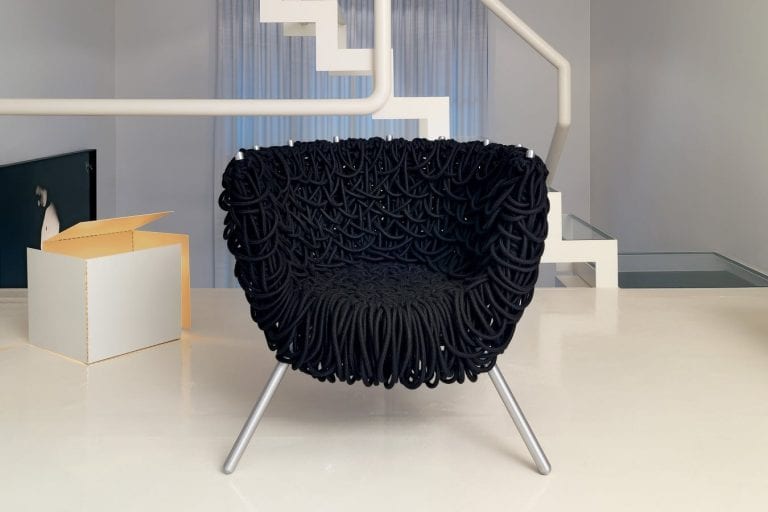 At first glance, the random and esoteric nature of this armchair may dilute its apparent functionality. Yet, Vermelha will deeply appeal to those with sensibilities for unusual décor which adds color, texture, and eccentricity to a space. This wrap-around chair created from rope is a perfect showpiece.
Which shade of Vermelha exemplifies your temperament? Green, blue, red, black, silver, or gold?