Childrens Bedroom Furniture Decorating Ideas
Picking out the right kids' bedroom furniture can be fun and exciting. In no other room in your home can you make such a splash with colors or decorative themes and maybe even create the room you would have as a child if resources were not an issue.
For many parents organization is a must and you cannot have too much storage to pack away all of those toys that can really clutter an area. Pictures are worth a 1,000 words as the old saying goes so here we have complied some of the best-looking rooms with lots of trundle beds and bright, refreshing colors, and we know how much kids love cool colors.
We're an affiliate
We hope you like our recommendations! Just so you know, we may collect a share of sales or other compensation from the links on this page. Thank you for using our links, it is much appreciated.
As you will see there are some great space saving set up here with a pull and fold out trundle beds, table and desks and storage cabinets in a wide variety of configurations which help you visualize so many ideas that may have gone overlooked.
We hope that you get some decorating ideas for your kids' bedroom furniture and accessories, after all it's the details that really matter. I will say one thing about these examples, no ones room will look this clean and organized so enjoy the pictures and good luck in your project!
Childrens Bedroom Furniture Ideas
Bright Pink For a Young Girls Room
Blue For a Boys Room With Bunk Bed
Green Room With Plenty of Storage
The Lime Green Children Room With Trundle Bed
Kids Trundle Bed in Green
Storage Galore With Trundle Bed
Blue and Red Kids Room With Trundle Beds
Green and Red Trundle For Small Spaces
Bright Orange Trundle Bunk Beds
Storage Galore Kids Trundle
Bright Blue Bunk With Storage
Sliding Wardrobes With Trundle Beds
Slide Out Trundle Beds
Blue And Green Kids Bed
Orange And Blue Bedroom With Storage Ideas
Blue and Lime Green Trundle With Storage
Orange And Yellow With Storage
Bunk With Wardrobes Under
Trundle Bed and Settee
Blue and Cream With Work Desk
Bright Pink Girls Room
Multi Color Bunk With Wardrobes Under
Orange and Blue With Work Desk and Storage
Orange and Red With Sliding Doors and Work Desk
Blue Trundle With Work Desk and Wardrobe
Multi Storage and Desk Kids Room
Orange White and Blue With Wardrobes
Stylish Boys Room With Desk
Bunk Beds and Large Desk Space
Walk In Wardrobes and Bunk Bed With Desk
Girls Room in Bright Lipstick Red
Trundle Bed and Desk With Lots of Storage
Blue and White Boys Room With Storage
Two Tier Bedroom For a Mansion
Murphy Bed With Storage
Minimal Design With Storage
Orange and Red With Desk and Wardrobes
Twin Bunks With Under Desk Girls Room
Bunks in Green and Orange With Desk
Blue and Red Boys Room
Pink Girls Room With Desk and Storage
Minimal Cleaning Boys Room
Blue and Green Trundle Boys Room
Girls Room With Trundle Beds
Teddy's Room Design With Desk
Blue Boys Room With Trundle and Storage
Green Boys Room With Wardrobes Desk and Storage
Twin Tier Designed Room
Yellow and Blue Bedroom With Plenty Storage
Yellow With Pink and Blue Twin Bed Room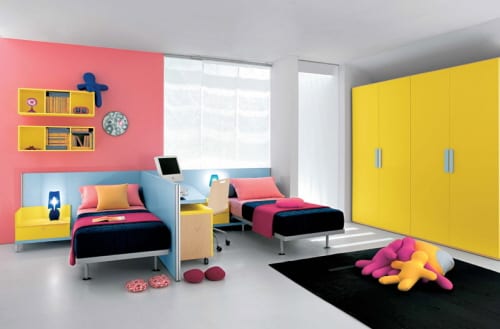 We hope you found something that suited what you were looking for. There are lots of trundle beds here to get great ideas from.