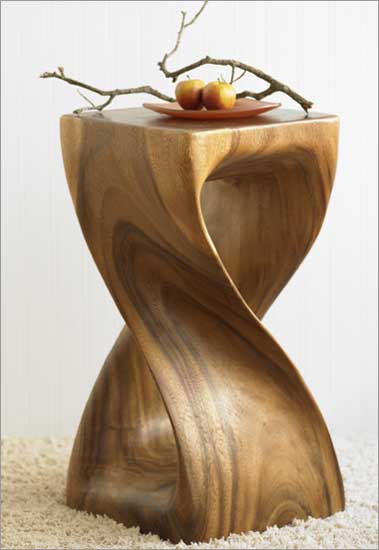 Twisty Stool From Vivaterra
The Twisty Stool is perfect to sit on or even use as a decorative side table or pedestal to support a nice decorative accessory. Featuring solid kiln dried sustainable Monkey Pod wood that varies from brown to rich reddish brown. Check out other vivaterra products.
Tall $149 12″L x 12″W x 23″H, Short $129 12″L x 12″W x 18″H.
Available from Vivaterra