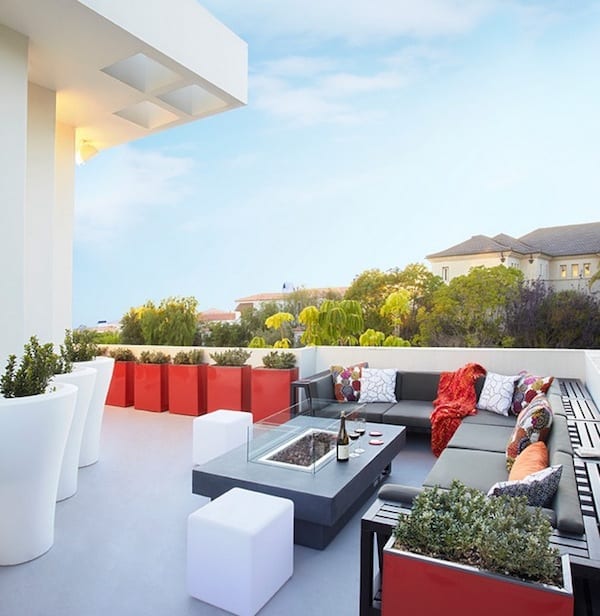 It's finally time to dust off your patio furniture cushions from hibernation from the long winter/spring season and outfit your patio with refreshing summer color! Your outdoor furniture is the star of the show during the warmer months and choosing the right type for your family, entertaining style and size of your backyard can often be a challenge. Whether you are looking for sleek and contemporary options for your high-rise condo terrace, or you'd prefer teak lounging chairs at your sprawling pool – here are tips to make the decision process a little less menacing.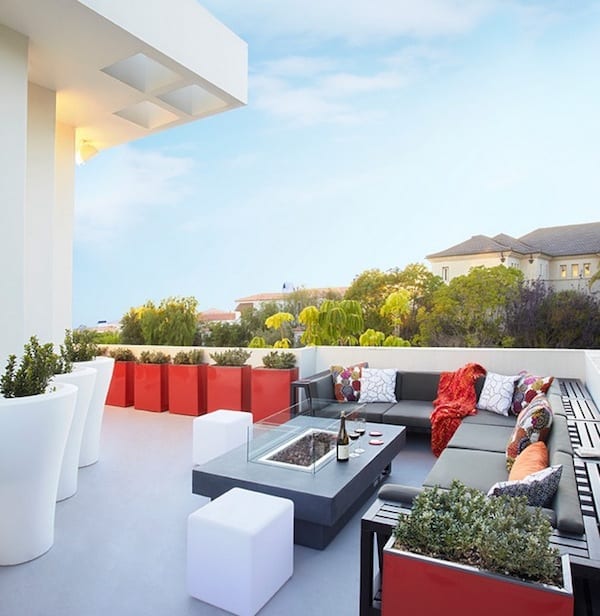 Image via: Dupuis Design
Look to furniture that compliments your design style:
While comfort is an important factor, don't forget that choosing furniture you love to look at is even more essential, especially in summertime entertaining. Look to your outdoor home's architectural style to see what type of outdoor furniture fits best. Many traditional homes look great with rattan or resin wicker high-back furniture that is reminiscent of lazy Sunday porches. While homes that are in an urban setting may opt for chic and modern chairs and tables that have monochromatic colors. Each of these styles fit the home and the homeowners beautifully.
Image via: Johnson Design Inc.
Keep in mind climate and maintenance:
Remember that outdoor furniture should be durable and also maintain its beauty for the entire summer season. For desert climates that have harsh sun – look to fabrics that are meant to keep up their color richness and aren't quickly colorfast.  If you live in a climate that gets a lot of precipitation and humidity is high, look to outdoor furniture cushions that wick or remove water from the inner cushion. This will prevent mildew and staining of your patio furniture. When purchasing outdoor furniture, look to the manufacturers guidelines about the materials before hand. If you aren't sure – visit your local home improvement center and ask what materials work best for your climate. Furniture cushions can also be removed and stored in the garage or an outdoor shed if necessary to protect from the elements, so keep this in mind when choosing the perfect outdoor seating pieces.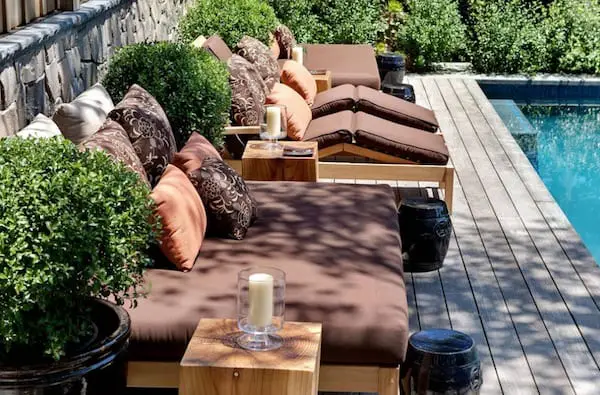 Image via:  Jason Wells 
Bring in summer the right way with gorgeous outdoor furniture that compliments your entertaining style and home. If you have a pool – remember chlorine and other pool chemicals can break down furniture textiles quickly. Look to durable patio furniture that is especially made for poolside enjoyment! Whichever type of outdoor furniture you choose, make this the best summer ever with seating you love to relax on.