Extendable Table by Roda
Extendable tables come in many forms these days but none looks as good as the Spinnaker 034 Extendable Table. It is the perfect solution for outdoor dining areas and can open and close easily. In fact, its extension system has a tip-up mechanism that can be triggered almost automatically. The table has a solid stave top made of teak.
The top is made via an inventive processing method that improves the wood and its quality. Spinnaker has continuous metal legs which can be painted brown or white.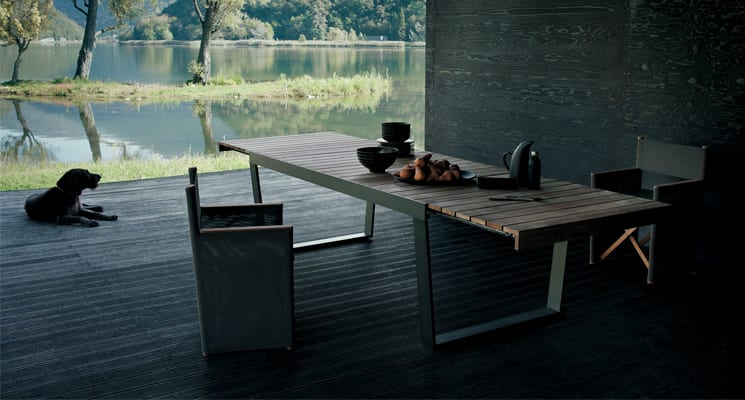 Based on a strong feel for the materials, the Spinnaker 034 Extendable Table by Roda is the magnum opus of Gordon Guillaumier. It shows off his superior ability for working with wood and metal. It has unmatched functionality and can extend up to 335 cm.
It gets its expressive power from a strict and extremely modern design which draws attention to the lightness of its top and the solidity of its material. Like the sails of a ship, it unfurls and extends towards the horizon.
The table can accommodate up to 12 people comfortably. It is a practical solution ideal for last-minute invitations and offers you the convenience of entertaining in your own home and space.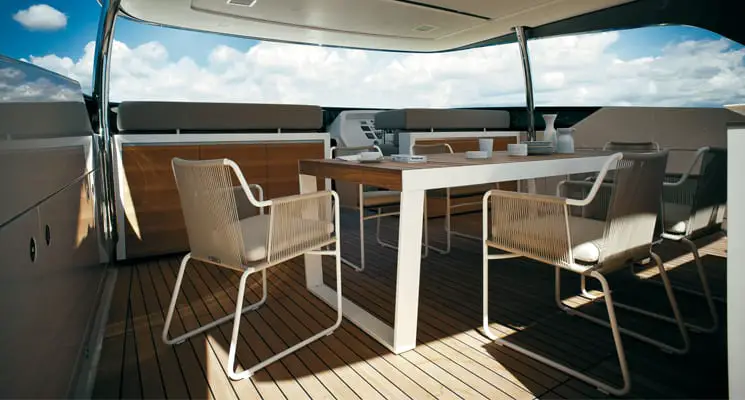 Lightness and solid form merge beautifully in this fantastic table. You'll bask in its clean lines every time you sit down for a meal. Its true beauty lies in the fact that it is perfect for everyday use but extends easily to accommodate extra guests.
Do you like Spinnaker's style?