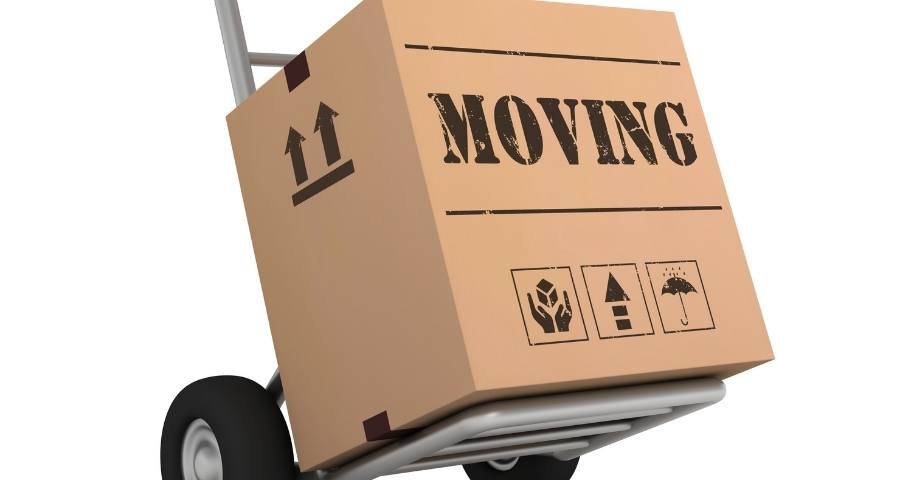 Moving Furniture Interstate
Moving into a new home and moving furniture interstate can be a hassle, especially if you're on a budget and have restricted time. Luckily, there are some cost-effective and easy ways for you to move your furniture interstate. 
With research and creativity, even families with many furnishings can save cash and move their furniture easily. This post shares tips to help you transition smoothly and move furniture interstate easily. 
1. Devise a Plan
When moving bulky furniture, the main goal is to be efficient. First off, take an inventory of the heavy furniture that you need to load onto the moving truck and determine the items you should load where and when. 
Generally, heavy furniture goes to the back of the moving truck and around the sides. This will help balance the load and ensure the safety of your belongings. This implies that you'll start by doing the heavy lifting and then fill the spaces with smaller furniture. 
Even though devising a plan may seem like an insignificant step on a long to-do list, it will save you the effort and time it would otherwise take to rearrange the heavy furniture on the truck. 
2. Find the Appropriate Removalists
Generally, moving furniture interstate is costly, and you'll spend a large portion of the expenses on a transport company or removalists. Ensure you pick the appropriate removalists to get the most value for your cash. 
Research extensively and go through reviews. You can also get recommendations from individuals who've done interstate moving. You should keep in mind that the least expensive service is not necessarily the right option. 
Some moving companies may be more costly but have better equipment and more experience to transport your furniture safely. Make sure you look around for a decent priced removals company who are experts in the field and will not charge you the earth to move your valuables. 
3. Get Rid Of Unnecessary Items
Removalists usually calculate the cost of moving interstate based on the things you want to move and their weight. Don't carry items you don't use if you want to reduce the moving costs. Follow the one-year use rule to decide if you want to keep or eliminate an item. As per this rule, if you haven't used an item in more than one year, you should get rid of it. 
If the items have a commercial value, you can sell them online or conduct a garage sale. This rule applies to furniture too. Remember that furniture can be cumbersome; therefore, carrying furniture you no longer use will make the moving costs higher for no reason. 
4. Buy Packing Supplies At A Reasonable Rate And Create A Timeline 
Packing is one of the most challenging tasks when moving, as you must pack your items carefully to prevent damage, and remember, good packaging will help to keep your furniture clean and free of marks. The basic materials required for packing are tape, stretch wrap, cardboard, packing paper, and bubble wrap. 
Ensure you get these materials in advance to make the packing process as seamless as possible. You can get the materials from nearby shops or save some coins by getting free packing materials from family, friends, online sales, recycling centers, or local businesses. 
Before packing, you must create a timeline to make it less stressful. The first thing is to divide packing into tasks and subdivide the tasks into subtasks. Then, designate time for each packing task so you can monitor them. 
5. Have The Necessary Tools On Hand
Take stock of all the furniture that you need to disassemble before moving. Then, look into getting the equipment and tools you require to facilitate disassembly. 
You'll require tools to remove table tops, frames, doors, and legs. You should also keep a permanent marker and resealable bags on hand. You'll need the bags to safely put small parts such as screws and handles together and have them labeled correctly. 
You can also protect fragile or valuable items using furniture blankets. Ensure you wrap them well, seal them with tape, and label them appropriately. 
When moving, you should rent out a dolly with straps to help you move heavy furniture. Nevertheless, if you hire a reliable removalist, they'll come with the appropriate tools and equipment to move your pieces easily and safely. 
6. Disassemble Furniture into Small Parts
The more you can dismantle every part of heavy furnishings, the better. Breaking down furniture means taking away removable parts like drawers, legs, knobs, cushions, etc., to move them separately. 
It also involves breaking down items such as bed frames and sectionals. If at any point you need to remove screws or any other tiny pieces to dismantle the furniture, ensure you store the pieces in a bag and label them to know what the pieces are for. 
Put the tiny pieces or parts inside resealable bags and label them correctly to keep them safe. Then tape each bag to the furniture it belongs to. Don't use tape on wooden furniture or areas that are likely to get damaged when removing the tape. 
7. Sell the Furniture and Purchase New Ones 
Individuals who wish to save cash moving furniture interstate can always sell their furniture when moving and purchase replacements when they get to their new homes. This is because moving companies usually calculate moving costs based on your items and weight. 
Before you start packing, consider if you want to move with your furniture pieces in terms of the cost. The basic idea is to only move with antiques as buying new furniture is cheaper than carrying old furniture. 
This strategy is suitable for students, retirees, and singles but not very suitable for families who have to budget. It is also not the best option for those who own valuable pieces and family heirlooms. 
Selling furniture is also a timely process; if you're in a rush, you may be forced to sell them at a low price. Following this, you should factor in how urgently you want to move interstate when considering this alternative. 
8. Rent a Truck or Trailer
You can hire a truck to move furniture interstate. There are several hire-truck firms with affordable pricing. Most modern-day hire trucks have automatic transmissions and are easy to drive, but you'll likely be liable for damages if you're involved in an accident. You'll load and unload the furniture on your own. 
When hiring a truck, ensure they have tie-downs and a ramp. Accessing a moving truck that doesn't have a ramp can be difficult as it'll require you to "throw" your furniture inside the truck, damaging it. 
Tie-downs are necessary since they secure your furniture during the move; swerving, bumpiness, and speed don't jolt your belongings. 
Alternatively, if your automobile can pull a trailer, you can always hire one. This is a cheaper option for moving furnishings. However, pulling a trailer over a long distance can be nerve-racking, mainly if you're not used to it, and fuel prices may also be high. 
9. Borrow Instead of Hiring
If you have a friend or family member who owns a trailer or truck, ask if you can borrow it. You'll save lots of cash in hire fees if you can request a relative or friend to lend you a trailer or truck. Remember to return it with a full tank to show your gratitude. 
It's important to note that DIY moving can be costlier. You may have to take a break from work, and there may be some unexpected costs on the road. Besides fuel, you'll have to pay for restaurant meals and hotel rooms. 
So, despite what you may think, hiring or borrowing a trailer or truck isn't necessarily the cheapest way to move furniture interstate. 
10. Hire a Portable Container 
This is a cost-effective option compared to professional movers and hires trucks. Portable containers eliminate all the hassle of moving furniture interstate. 
Portable containers are cargo containers for your belongings. A portable container is dropped off at your house, and you load the furniture on your own, eliminating labor charges. After that, a professional driver picks up the container and takes it to the new house. 
This is an easy and cost-effective option. When you and your family get to your new home, the portable container and all your furniture will be there already. You'll only have to unload the container and take your time unpacking in the new home. 
Wrap Up 
Moving furniture interstate shouldn't be a big struggle. The tips above will help you have an easy and smooth interstate move. Some tips may save money in the process. Follow them to have a less nerve-racking interstate move!
Related Articles: