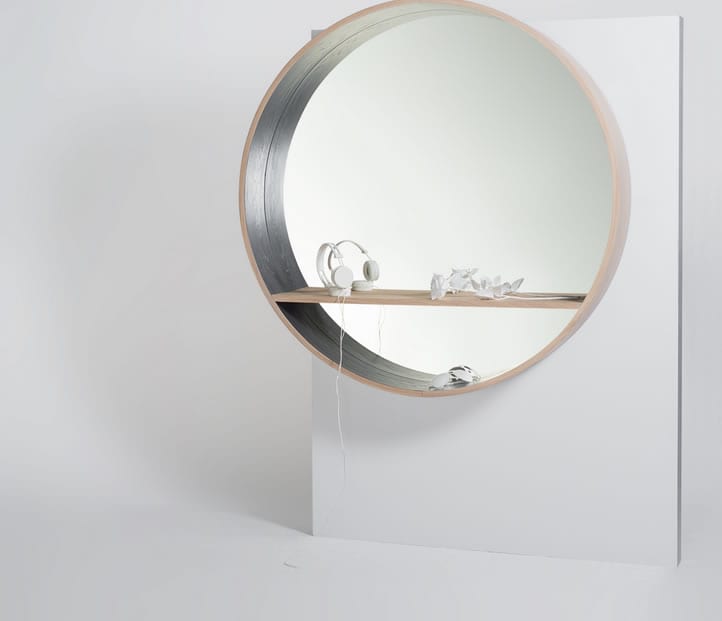 Mirror Console by Les Ateliers du Drugeot
Mirrors are essential accessories that can add the finishing touch to a room. While they are still as practical today as when they were first invented, they offer more functions. They can be used to enlarge small spaces or incorporated into settings to improve the overall look.
If you want to use mirrors in your home but don't know where to start, get the Mirror Console by Les Ateliers du Drugeot. It is more than a mirror and will update your home in a fresh way. It has a single shelf that can be used as a display area for books, vases, and objects.
The Mirror Console by Les Ateliers du Drugeot is made up of two hot bended semicircles in solid oak. It is large in size and creates a striking effect in rooms. There is something about the cleanness of its shape that makes it stand out wherever it is placed. The mirror works well with a variety of interiors. To make it more noticeable, place it in the hallway, over the fireplace, or in the bathroom.
The Mirror Console is perfect for those who love mirrors or simply want to update their space. It gives rooms a fresh look and enhances the overall mood. It is pure of expression and has the winning combination of function, excellent craftsmanship, and ultramodern design. Use it to make a statement in your living room or to spruce up a dull bedroom. Do you think the Mirror Console will look good in your space?
All Image copyrights Drugeot