Outdoor LED Path Lighting by Francisco Paz
When it comes to outdoor LED path lighting, the LGP designed by Francisco Gomez Paz gets high marks from the Furniture Fashion staff. The new product features a contemporary look that is slim and sleek that does not overcrowd a walkway or date it as something from a past generation.  
First off, it's hard to even find lighting that works for a path.  
When I considered how much that can add to curb appeal and safety, it's a wonder there are not lots and lots of options on the market. I was reminded of walking down dark and poorly lit paths and the potential threats that could be lurking where this product would solve that problem.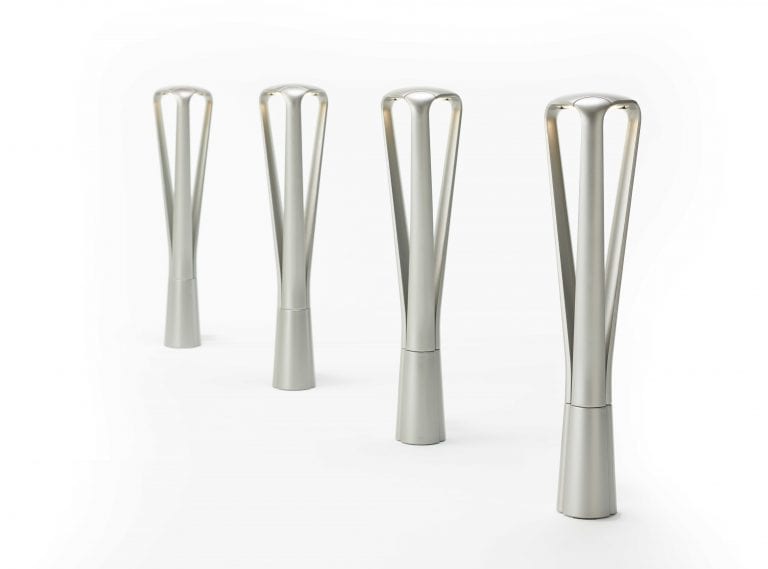 The product has a flower like profile that is simple and easy on the eyes. There is a clean metal appeal which is designed to weather the elements and maintain a great finish for several years.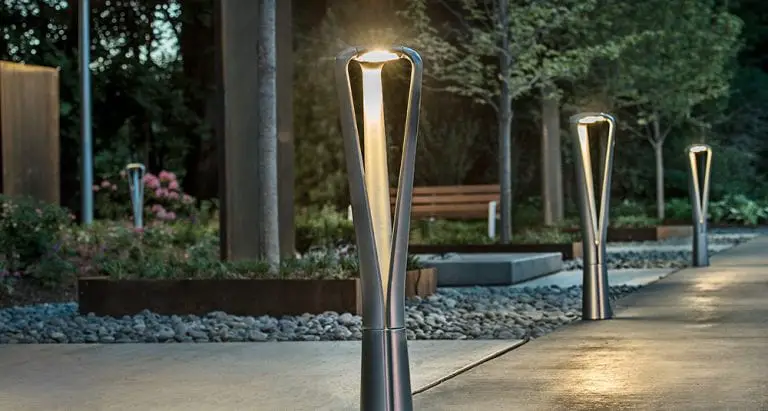 This is a classic color and one that will remain in style for many years into the future.  The heads are protected with casings to limit the impact of moisture over time.  The LEDs inside cast lumens in three different ways to create spectrum of light that is wide and ranging.
You can see in the above picture how tall the product is when compared to the grass.  It is actually taller than you may expect measuring in at 38 1/4 inches. This concept could also be used in flower beds based on that dimension. When you consider people walking and the size of the product, the sidewalk could be fully illuminated creating a safe walking route.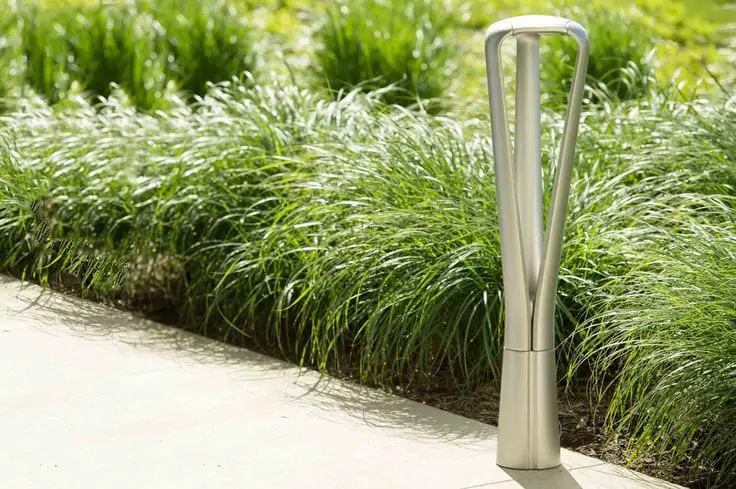 What a wonderful profile the three LED path lighting examples shown in a row make in this picture from Landscape Forms. They are almost mini street lamps in how they appear as you look down and see them as the distance fades forward.
Related Posts