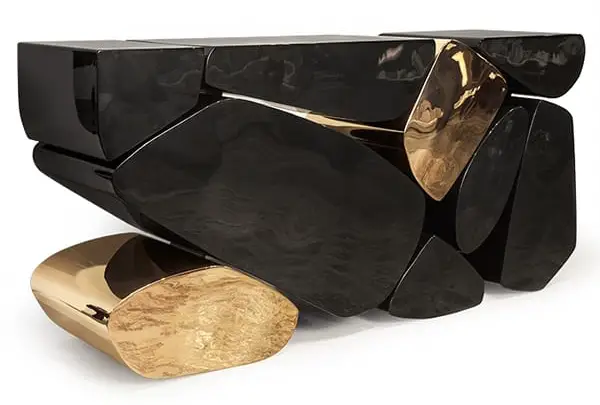 Hudson Furniture Designs
The glossy console table is a luxurious statement piece.  With its high contrast black lacquer and polished bronze finish it offers elegance is not understated.
If you need a show-stopping drama, then the Stones console from Hudson Furniture is the right piece for your living room, foyer, or dining room.  Individual stone-shaped pieces are carefully balanced on top of each other to create a striking asymmetrical composition with a monolithic presence.
The result is a design that perfectly balances the organic elements of the freeform shapes with the sophistication of the bold color contrast and materials.
Stones Console Table by Hudson Furniture
It is a simple console but one packed with so many unique details in color, texture, and form that it is will be a conversation starter as the natural focal point of any room.
Even with no additional accessories, the Stones console by Hudson Furniture is a true design centerpiece that can hold its own in a room all by itself.  With dramatic lighting and an elegant dining set, the Stones console adds just the right finishing touch for a breathtaking dining room.
Yet with equal ease the design can stand as a solitary figure in a hall or foyer to greet guests with a sense of undeniable grace and luxury.
They base its versatility in the natural, asymmetric composition, which is simple enough to adapt to any space even with the bold materials.  This is one piece that you don't want to miss, because there is no easier way to add that final touch of excitement that completes your room.  Where will you showcase the Stones console?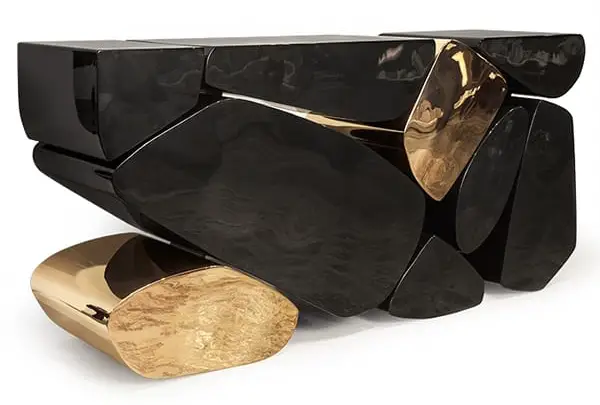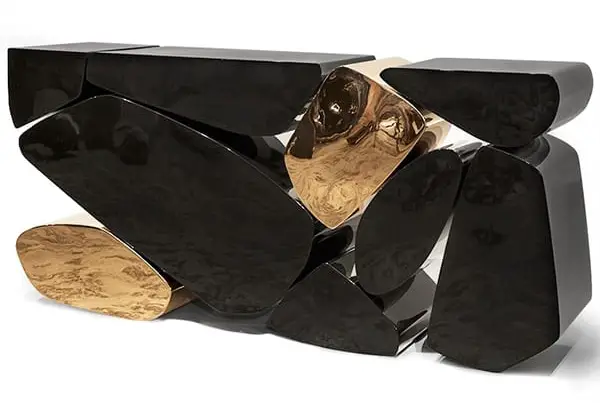 Solid Wood Dining Tables By Hudson Ford
The term "solid wood" can be a little deceiving at times, but Hudson Furniture Inc. is not kidding. Hudson is committed to keeping all the natural elements of the wood with its geometric shapes and grains using traditional joinery and hand rubbed oil finishes.
Hudson is a very ecologically conscious organization using no old growth forestry, relying on naturally fallen or wind damaged trees for their main stream of stock. In the words of the founder Barlas Baylar.
We put high regard and value on these trees by turning them into pieces of enduring art instead of leaving them out to decay. All the products are available in custom sizes in a variety of wood species including Claro Walnut, Black Walnut, Myrtle, Jasmine, Acacia, Satinwood and Ebonized Pine.
Hudson Furniture Inc. also has a selection of petrified wood pieces. The full collection includes dining and coffee tables, beds, benches, chairs, sculptures, and console tables with a most intriguing appeal for the lover of fine furniture and nature.
Coffee Tables by Hudson Furniture
A coffee table is a vital furniture piece. Its contents often draw people's attention once they are seated. When searching for the perfect accent furniture for your home, try the Birch Coffee Table by Hudson Furniture.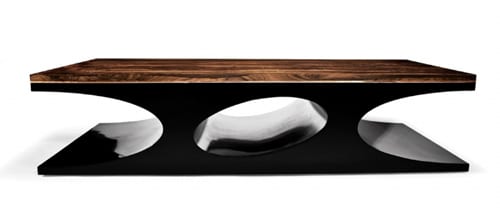 They make it up of solid branches joined. The differently shaped branches fit together like puzzle pieces, creating a unified whole. Random yet organized, Birch creates order out of chaos and is an earthly treasure.
It is the product of natural processes and showcases raw appeal. Apart from being highly functional, it is also a sculptural accent.
If you have children, you won't have to worry about them placing sweaty drinks without coasters on the coffee table. The Birch coffee table by Hudson Furniture does not show rings and is an excellent choice for homes with toddlers or teenagers.
It is a perfect fit for your seats, and other furniture pieces. It brilliantly holds all the things you like to keep close by. Make it stand out by choosing tabletop items with a low profile. Avoid over-accessorizing and choose some nice pieces ideal for a conversation area.
This design is a breath of fresh air. When it's a part of your living room, it will show off your appreciation for nature's unparalleled beauty. It adds a funky and natural element to your favorite setting and will be the soul of whichever room it is placed in.
There's no doubt about it, the Birch Coffee Table by Hudson Furniture is sheer perfection. What room will you have the Birch Coffee Table for grace?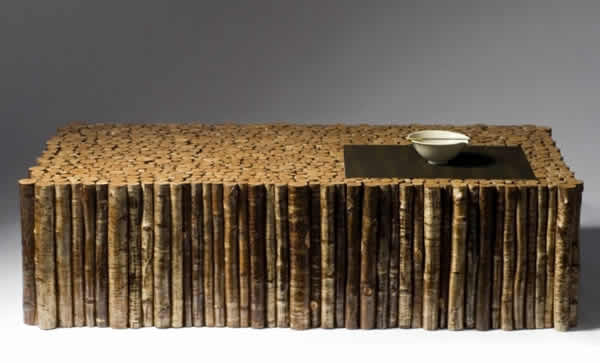 Pangea Sconce Design by Barlas Baylar for Hudson Furniture
The magnificent light fixture, Pangea Sconce, tastefully designed by Barlas Baylar for Hudson Furniture, can easily be mistaken for a piece of jewelry at the first glance. Barlas Baylar, a renowned New York City furniture designer and a connoisseur of minimalist designing, brings natural elements to modern aesthetics by his creativity.
Measuring 28"H x 17"W, the hanging lights by Hudson Furniture form an interesting piece of wall lighting with its adept sculptural aesthetics. The chrome plated lighting fixture discreetly lets out light from its bracelet like form, lending itself more to the function of accent lighting than general lighting.
Using the wall as a support the Pangea wall sconces throws muted light in all directions lending a calm, relaxing ambience to the space. This wall illuminating system plays a significant role in energy savings as it dispenses only the required amount of luminance in the area without having to light up the entire room.
The ingenious design of the gorgeous wall mounted light fixture makes it easily slip into the shoes of a wall art, immaculately making up for one.
The lighting can provide a nice touch in stressing an area, with the best aesthetic advantage being derived when used for living, dining and bedrooms. You can even use the Pangea Wall Sconce to emphasize an art piece you want to flaunt or use it as an art piece itself. Where would you put the Pangea Sconces in your home?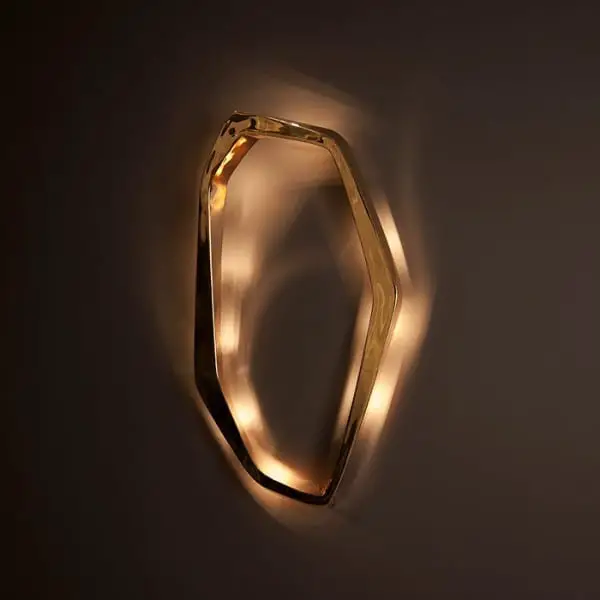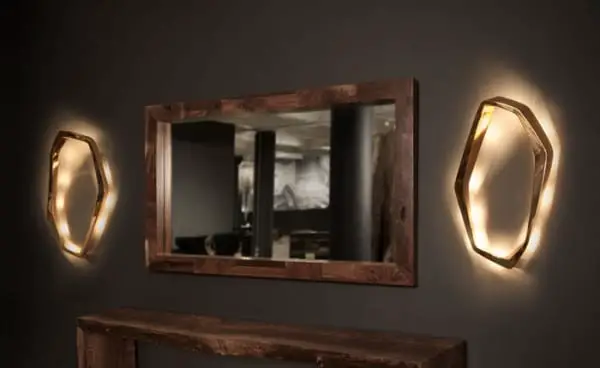 The Grolier Table by Hudson Furniture
Furniture maker Hudson Furniture has created an organic wood table that is the essence of its specialties woodwork and custom design. Grolier is one of a kind; it has a base that showcases the natural knots of wood, twigs, smooth curves, and cracks created by the elements.
However, the base is bronze and not wooden as you would think. It has been beautifully and intricately crafted to take on the organic shape of wood. A seamed walnut top completes the table's elegant look.
The Grolier Table by Hudson Furniture is anything but standard. It is the masterwork of design genius Barlas Baylar who was inspired by nature. It makes a trendy addition to any modern home and will add interest to your space.
It boasts avant-garde looks made to be admired over and over. Grolier will satisfy your cravings for artistic interior design. It is a multifunctional piece of furniture and a nod to superior design and nature. It is perfect for all seasons.
An outstanding furniture piece is a must-have in every modern home. If you love stylish dining, get the Grolier Table by Hudson Furniture. It is versatile and can be used for a range of purposes.
You can use it as a centerpiece, for dining, or a workspace. It doubles as an art piece and will give your dining room stunning style. If you've been looking for the perfect table for your home, your search ends here. How would you use the Grolier furniture in your home?