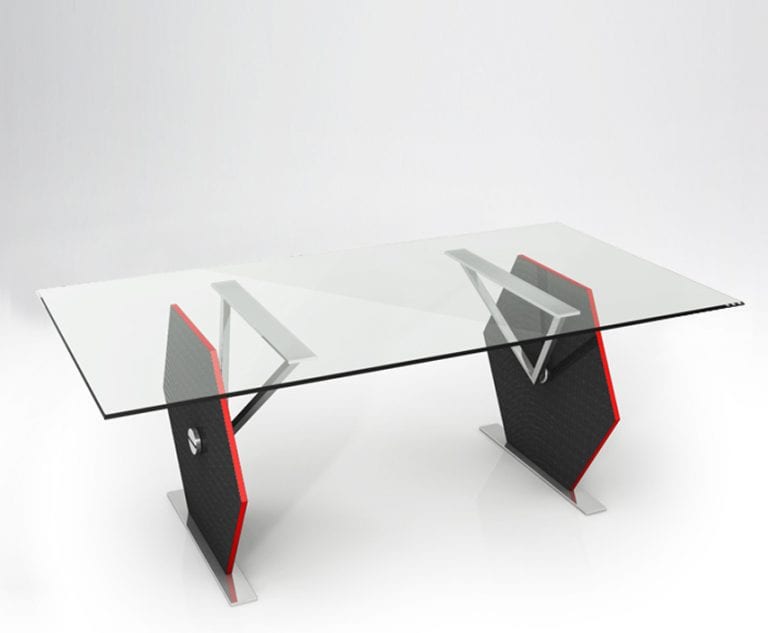 While curvaceous, non-geometric design concepts are latently beautiful, the admirable simplicity of geometric shapes provides a soothing motif. By incorporating unique geometric elements into your interiors, you can create spaces that come alive with visual interest and depth.
The Wheels Table by Just One Piece is a remarkable embodiment of geometrical design at its best. It skillfully merges different shapes and textures to bring out a visually complex design.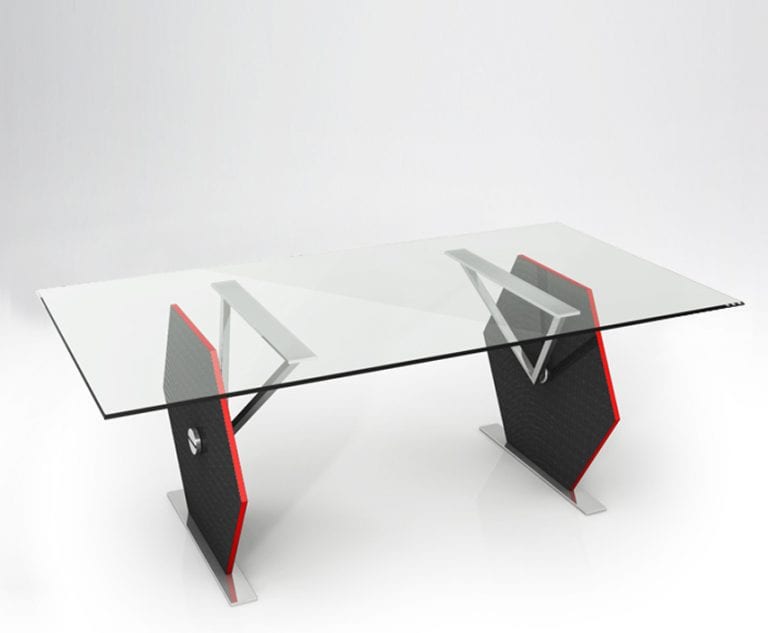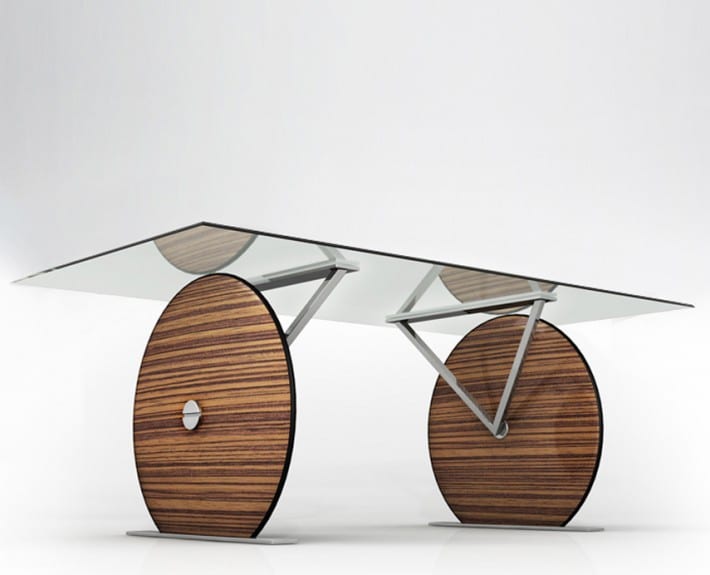 Metal, exotic wood and glass are used ingeniously to create an ultramodern piece that will draw attention whether placed indoors or outdoors. The Wheels Table by Just One Piece will particularly win you over if you are in search of an ultra elegant statement piece to complement your clean, simple, and minimalist décor.
Made from a choice of exotic woods such as Zebrano and wengè, the wheel-inspired legs add to the striking exclusiveness of this piece. Other than wood, there is an option for carbon wheels designed in hexagonal or circular shapes to appeal to the unique needs of different spaces.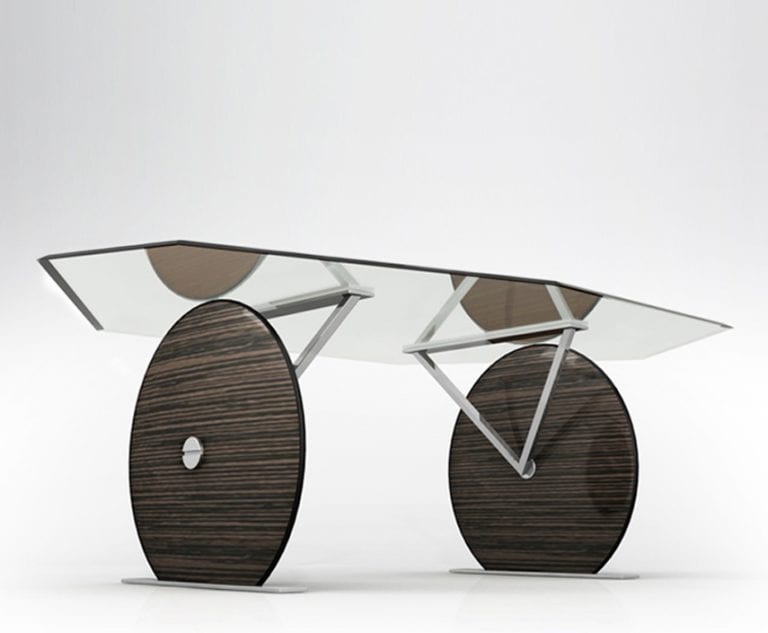 Attached to each wheel is a triangular, highly polished metallic structure that supports the glass tabletop. The top comes in two versions: as a skillfully cut trapezoidal unit or as a conventional rectangular unit.
The interplay between metal, wood, and glass enhances the stylish appeal of Wheels table. Meanwhile, the dexterous interaction of triangular, rectangular, trapezoidal, and circular shapes will add a visually spectacular depth to any space.
Which tabletop resonates with you? The traditional rectangular one or the ultra-modern trapezoidal one?