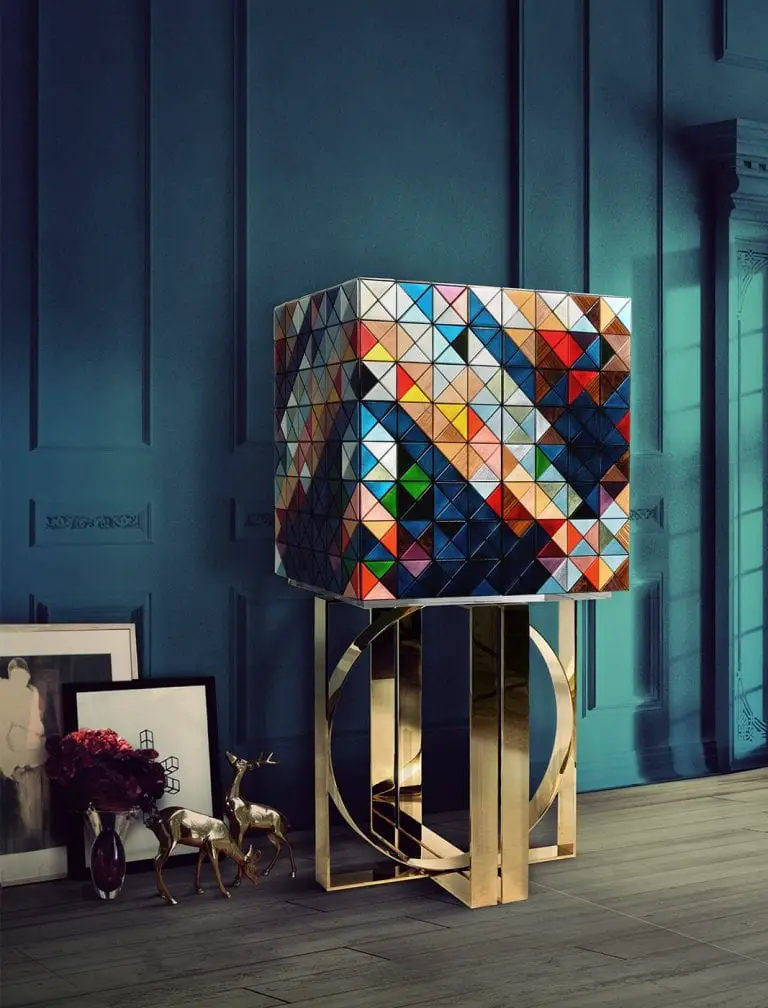 The Pixel Cabinet from Boca Do Lobo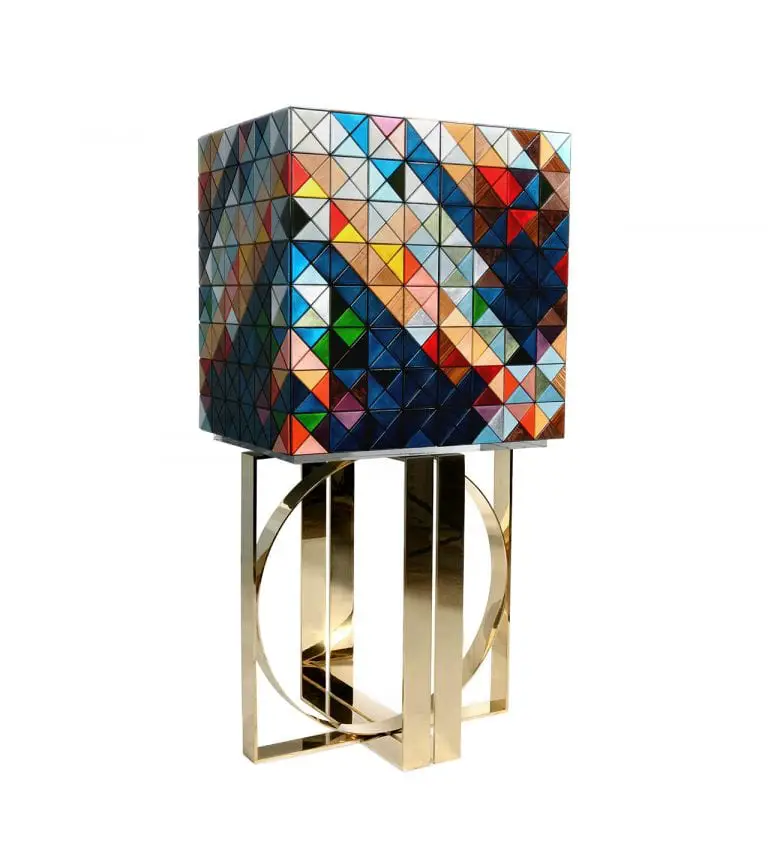 The stunning Pixel Cabinet from Portuguese furniture manufacturer Boca Do Lobo is a product that steals your heart from first view. Made from…get ready: 1088 wooden triangles that are hand finished, the Pixel cabinet is an effort to honor the union between design and craftsmanship.
The luxurious piece combines exceptional materials to give the cabinet a unique, luxurious design: silver leaf, gold leaf, 10 different types of wood leaf and lacquering.

The legs that are hand crafted in polished brass are also showing a heavy dose of sophistication and add a classy allure. A base that is giving Pixel a unique personality, a strong and at the same time sophisticated character.
But Boca do Lobo doesn't leave anything to fate! Once you're finished admiring the exterior and decided to take a look inside, you'll have another surprise. The inside will astonish you with another pleasing combination: aged mirror effects and "capitone".
Pictures simply are not enough to show all the greatness of this masterpiece. The Pixel Cabinet must be seen to be fully admired. With a width of 80 cm, height of 163 cm and depth of 60 cm, this is large enough to be used as a bar or keep your belongings, but small enough to be considered a work of art that catches attention in any interior.
And with a price tag that starts at $23.000, this really can be considered a work of art. Boca do Lobo furniture is all about modern and contemporary design for an exclusive home interior; and if you are already familiar with the Portuguese brand and their furnishings, then you already know that this is one of their "affordable" products.
Founded in 2005 by designers Amandio Pereira and Ricardo Magalhaes, Boca do Lobo is an exclusive furniture design and manufacturing company that only creates high class, limited edition works of art for the high class sector.