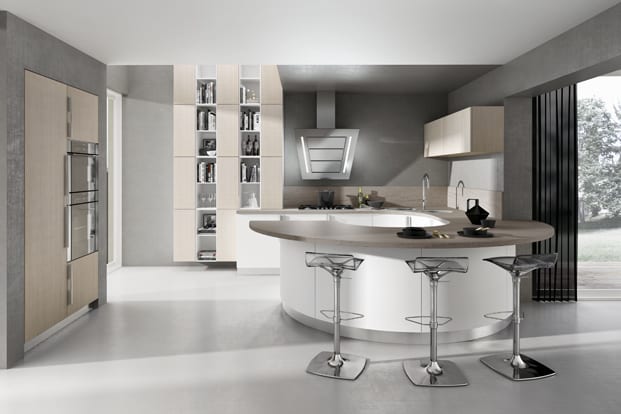 Beta Kitchen by Armony Cucine
The crisp, simple lines of the Beta kitchen from Armony Cucine are contemporary to be sure, but they only provide the basic backdrop for the innovative textures and careful details of the rest of the kitchen. 
In fact, in a crisp white, the modular cube-like forms that make up the cabinetry, countertops, island, and breakfast bar fade right into a wall.  The designers at Armony Cucine, however, incorporated exciting twists to make the Beta a cuisine that will stand out.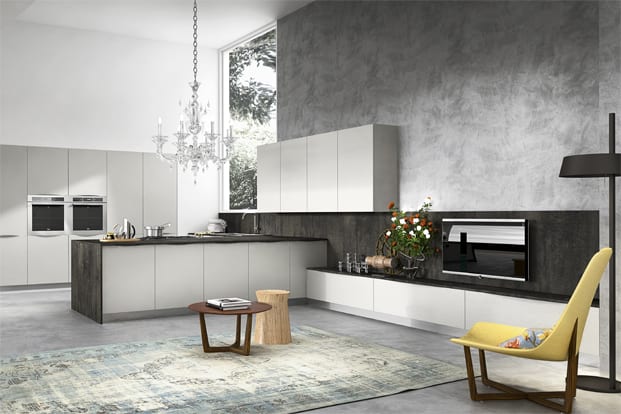 The mixture of materials of the Beta Kitchen by Armony Cucine immediately makes a statement that harmoniously combines the chic lines of contemporary furniture and design with natural and organic textures that add warmth, depth, and a sense of home to any living space — including the kitchen. 
Light and dark wood stains on the cabinets along with rich stone finishes for the counters bring the outdoors inside with a stylish flourish. Details like delicately curved hardware and scalloped drawer pulls add visual interest as well as the choice in material. 
The configuration is completely customizable, and a camouflaged refrigerator ensures a flowing transition throughout your entire space.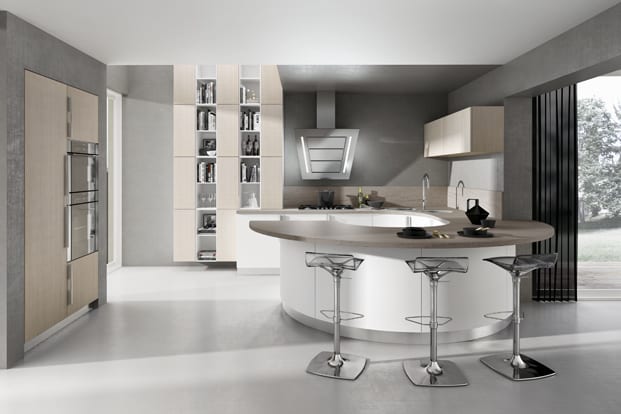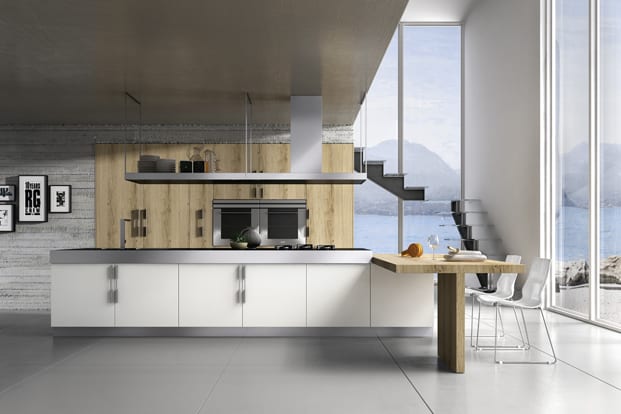 You can even get creative and add a curved bar or attached dining table to establish a space to gather over good food and conversation. From large open kitchen to the smallest galley style space, the Beta kitchen from Armony Cucine can add a touch of natural simplicity and modernism to one of the most important rooms in your home. 
Will choose the crisp, square counters or the flowing curved bar?