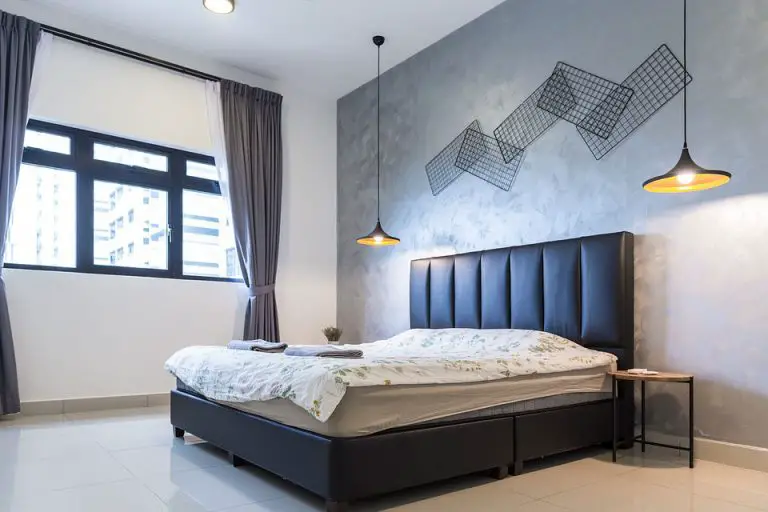 How to Choose an Adjustable Bed
Adjustable beds have, believe it or not, increased in popularity over the years because of the rise in affordability and selection. This type of bed provides sleepers with the capability to fine-tune or adapt to an extensive range of sleeping positions, allowing for the best comfort while dozing off.
Although it is closely associated or linked with healthcare amenities, adjustable beds have come to be regarded as a supportive household furnishing among able-bodied, healthy people. In other words, adjustable beds have been in the industry for a very long time, although Dr. Willis D. Gatch designed the three-part mattress model that is popular today in the last century.
Dr. Gatch's patented bed provided enhanced and boosted circulation and comfort between the lower extremities and upper body for bedridden users. As the years go by, different mattress companies, for example, Craftmatic, begun creating similar beds for the market, mostly directed towards older people.
On the other hand, newer models enhanced upon the adjustable-base notion with the inclusion of massagers, a bed people of any age can enjoy. For a little help, we will walk you through how to choose an adjustable bed, and it's good points. So, take a read!
NOT TO BE MISSED!
Probably the best adjustable bed offer on the market with a 5 year warranty thrown in for FREE!
Essential Tips To Consider
Selecting an adjustable bed is not, for the most part, the same as picking out a standard option. Aside from trying them out to determine the correct size, you must think of the controls, warranties, and the different motors. Also, keep in mind that brands can make a significant difference.
Adjustable beds are once thought as a luxury bed and now it became a renowned option for consumers searching for quality, premium sleep solutions. As people mature, the need to invest in a high-quality mattress increases as it can provide rewarding benefits in the overall health of a person.
If you are thinking or planning on buying an adjustable bed, you must acquaint yourself with the various options and features. Contrary to conventional mattresses, there is more to think about than just how the bed feels. Learning the various components will, without a doubt, enable you to create an informed decision.
✖

September 18, 2023 22:36
Warranties and Service
Before you buy an adjustable bed, you need to know what the warranty entails. With adjustable beds, various pieces can have different warranty periods, and might only embody certain issues. Thus, ensure to read the document spelling out restrictions and limitations on each one.
Moreover, look at how much the maker charges or bills for a service call. Contrary to conventional mattress, adjustable beds have parts in motion that can collapse. Therefore, you need to know what those costs may be before you decide.
Choosing A Mattress
✖

September 18, 2023 22:36
With adjustable beds, the mattress is not the only piece to think about. However, it is undoubtedly a critical one. A lot of options or choices are available in the market today, yet memory foam mattresses are the best options for older adults.
Typically, adjustable beds with memory foam mattresses are the comfiest and can offer the best night's sleep for older people. Also, memory foam mattresses are much better for flexibility and durability. The correct mattress can give pressure relief, which is a vital feature to fight against the aches and pains normally associated with maturing. Memory foam mattresses are the best option for this matter.
Using Hand Controls
When studying or inspecting the hand controls for adjustable beds, keep these two key points in mind:
Evaluate the menu options. Are these options automatic, or will it require you to keep the user guide in place?
Learn and comprehend the differences between wireless remotes and wired remotes. If, for example, the sleeping pad has a wireless remote, you must understand that sometimes wireless signals pry into other appliances, such as microwaves or cordless phones. Moreover, if you tend to misplace the remote, keep in mind that the adjustable bed will not move without it. Once you lose the remote, you will need to replace it or deal with the last sleeping position in which you have withdrawn from the bed.
---
Using the Motor
Before selecting an adjustable bed and as you do your research, the longevity and resilience of the motor must be an important consideration. You can determine the motor's durability by seeing how long the warranty of the manufacturer covers it. Therefore, the longer the manufacturer's warranty, the higher the likelihood that the motor lasts for a long time.
Another way to evaluate the motor's durability is to know whether the motor of the bed is a DC or an AC. Direct current (DC) is discovered in cars, while alternating current (AC) is the kind of energy used in households. Direct-current motors are less expensive, smaller, and quieter. Alternating current motors are more durable and louder.
Four Sleeping Positions
So, there are four main sleeping positions users can enjoy in an adjustable bed. The first one is the side sleeping position. It offers the best comfort for people who prefer to sleep on their side. The spine can, without a doubt, keep alignment by modifying the top section and bottom section of the bed, alleviating pressure on your hips.
Moreover, it provides momentary position relief of pains and aches and is the ideal position for people suffering from gastric reflux and heartburn. The next position is the feet raised. For sure, there's no excellent way to relieve your aching legs and feet than positioning it up in bed.
For people suffering from swollen feet or legs, momentary positional relief might be savored by elevating the bed's foot section. This sleeping position aids in moving fluid away from the lower extremities of your body, providing some relief.
The third position is the contour position. Here, your spine is bent. However, the bed is flat. The typical fetal position can be attained by adjusting the bed. All you have to do is sleep on your back. Moreover, the pressure points are reduced, easing your mind and body.
Lastly, the head and feet raised. This sleeping position is ideal for users who are struggling to move in and out of bed or has mobility issues. By lifting the back section and the feet section, you can quickly position your legs across. Thus, you will find it better to move in and out of bed. Moreover, this position is best for watching TV or reading books in the luxury of your bed.
Is An Adjustable Bed Ideal for You?
For sure, you have heard of the good things about an adjustable bed like most of today's consumers. You may have heard it from your work colleagues, neighbors, relatives, and friends. And all of this chatting has perhaps elevated your interest and curiosity to the point where you are now thinking of whether an adjustable bed would be an excellent investment or not.
Before you purchase an adjustable bed, ask yourself the following questions:
Do you wake up feeling happy and content with the quality of your sleep? If no, then there is perhaps several improvements needed in your bedroom.
When was the time you were completely content with your sleep? If it was a long time ago, and if you have not been preoccupied with late-night vices or a barking dog, then your bed is the possible culprit.
Do you sleep better at someone else's room or hotel? If yes, then it is time to improve your sleeping quarters. Start with your bed.
Are you content with the amount of rest you get every night? If no, then you better update your bedroom.
What is your preferred sleeping position? Do you sleep in a fetal position? Well, some sleepers do prevent lower back pain. Whatever the case, an adjustable bed will aid you in getting the right position for the best night's rest.
Do you feel pressure on your shoulders and back when you wake up? If yes, then your bed is not capable of giving you the correct support.
Do you read, write, or watch TV on your bed? If yes, then the support and convenience of adjustable beds will outclass your current bed.
The Benefits of An Adjustable Bed
Are you wondering what benefits you would get if you invest in an adjustable bed? Well, think about the health benefits of having one. Individuals with an adjustable bed are known to be faced with improved blood circulation and breathing.
For people suffering from different health issues, an adjustable bed offers to enhance healing while reducing the risks of back pain, joint swelling, and heartburn. An adjustable bed lets users rest in a Fowler's position.
This position can minimize the risk of heartburn caused by Gastroesophageal reflux disease, also, Fowler's position aid in improving healing and breathing, especially pregnant women and people who have just undergone surgery.
With adjustable beds, the Fowler's position can be, for the most part, attained in an easier way compared to what you may experience with a bunch of pillows. Moreover, adjustable beds also provide multiple comfort benefits, allowing people to rest comfortably.
---
Conclusions
When you think of all the rewarding benefits of having an adjustable bed, you must consider some factors in mind. You need to consider your budget concerns as some quality adjustable beds might be costly than standard beds. But most adjustable beds last for at least twenty years of usage.
There are also other considerations to think about, such as your current bed components. More often than not, the latest models fit with regular bed frames and headboards. But adjustable beds are, believe it or not, not fitting with elevated platforms or flimsy platforms. You need to consider the mattress and base compatibility as well.
For example, most innerspring mattresses will not work well with adjustable beds. Fundamentally, you would want a mattress that follows the contours of every position you select. The best choice would be a memory foam mattress or latex mattress. Read other reviews, such as real mattress reviews, to know more.