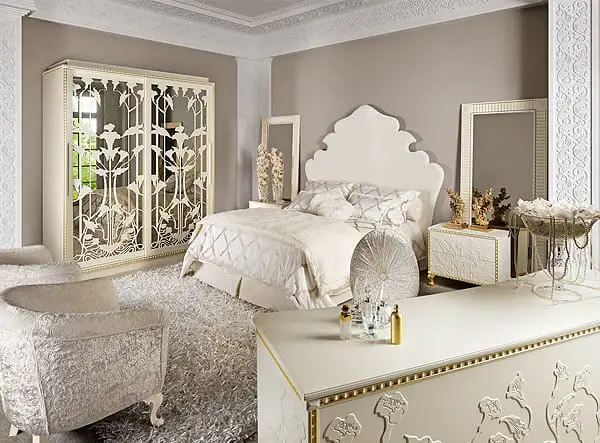 The Italian designers at Halley believe in creating entire environments, not just single pieces of furniture or rooms.  That's why their Bellavita Luxury collection encompasses every part of your home and imbues each room with an overwhelming sense of European elegance and charm.  The pieces are linked by the common themes of French design, Art Nouveau styling, and a stunning lily motif that recurs again and again throughout the case good pieces.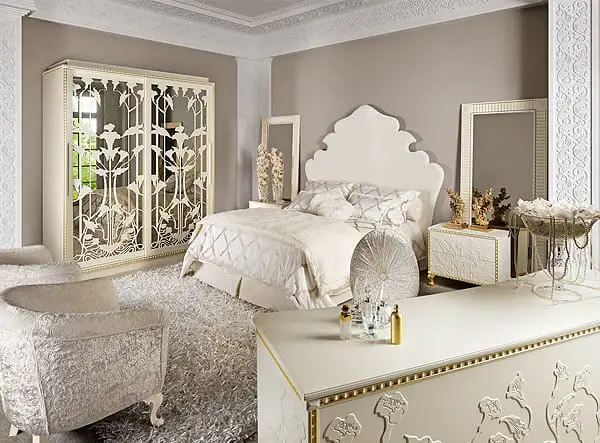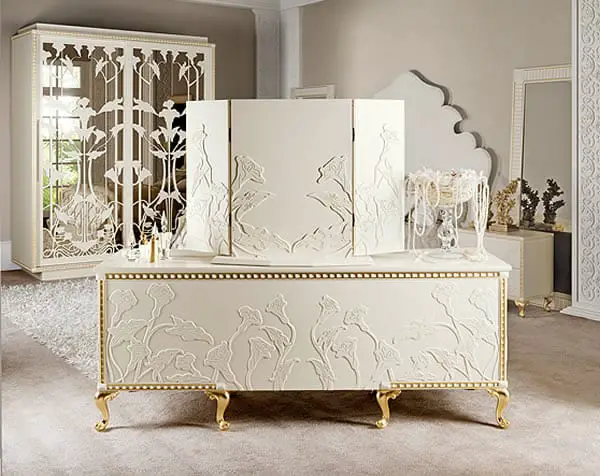 In the Bellivita Collection by Halley, the octagonal dining table, for example, features gold leaf lilies against a cream background on each of the eight panels.  The flowers are also used in relief on the oval-back dining chairs for a luxurious dining set that seems fit for royalty.  A large mirrored cabinet and wall unit compliment the dining room with frosted lilies on the glass panels and plenty of storage and display space.  The cream and gold palette is sophisticated and versatile, so you can easily incorporate the colors into the style of your home.  The bedroom has a touch of modernity in the graphic patterns of the headboard and curved wardrobe.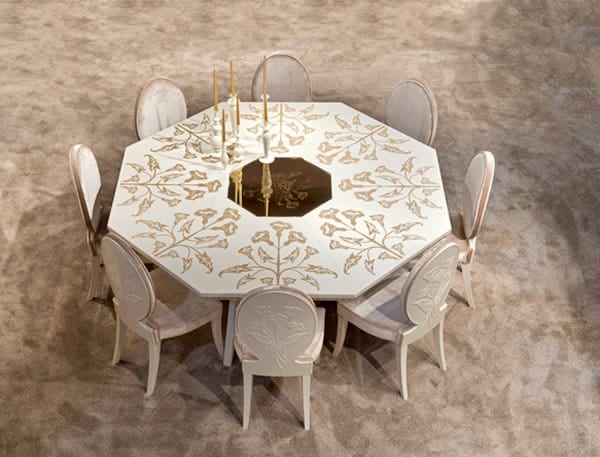 Ornate drawer pulls and wooden legs show off the gorgeous detail that goes into every aspect of the entire Bellavita Luxury collection.  Its flamboyant luxury is most apparent in the scrolling shape of the sectional sofa, with rich upholstery an exaggerated rolled arm with serpentine stitching.  When you choose the Bellavita collection, every inch of your home will exude the luxury and sophistication of Italy's best designers.  Which room do you love the most?