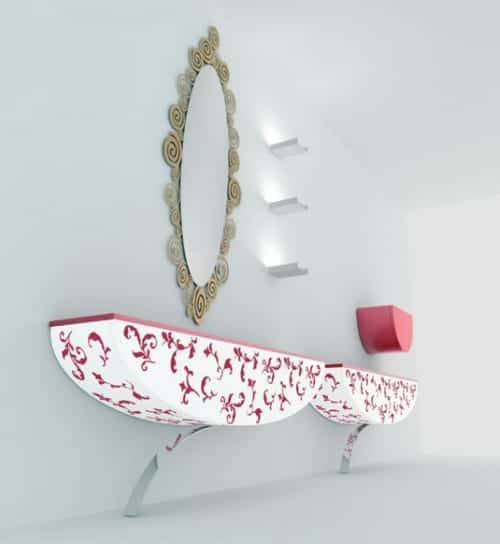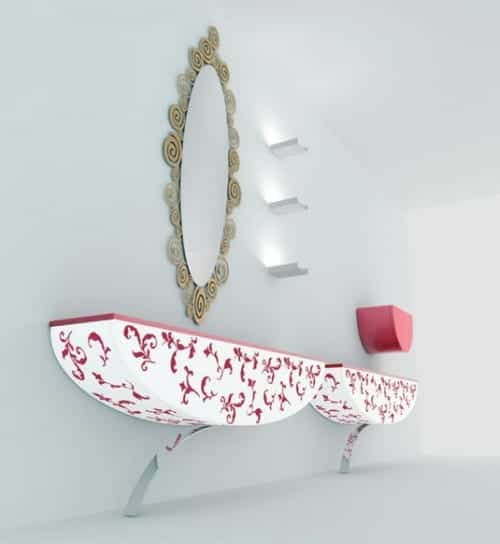 When it comes to bathrooms, two things are key to a successful design: privacy and personality. Bathrooms are one of the most private spaces in a home and for good reason. It's where people start and end their days, express bodily functions, groom themselves, and sometimes reflect on their lives during a steamy shower or hot bath. The personality aspect and design of your bathroom say a lot about you and your character. If you want a fun, brightly colored design, you are probably very perky and like for your surroundings to encourage your energetic outlook. People who want very subdued colors, clean lines, and contemporary or Zen surroundings may have a very busy or stressful life, and want somewhere calm to get prepared for or get away from their hectic day. A traditional bathroom can seem either very feminine or very masculine (depending on which historic period you use to decorate the space), and may reflect a taste for the finer things, and a respect for formality.
There are so many different bathroom design trends it would be impossible to cover them all, so here are some of the most popular:
Back Splash and Shower Tile have come a long way from white 4×4 tiles. Glass mosaics, recycled glass tiles, exotic natural stones, precious metals (gold and silver), and ceramics with a crackle glaze are all very popular, and come in a variety of interesting sizes like 1×1, 1×2, 2×2, 2×4, 2×6, 3×6, 6×12, and many more. For a more interesting look, don't line tiles up in a grid, but use a Brick pattern, Versailles pattern, or random pattern.
Counter Top
materials have also exploded into a kaleidoscope of options. There are popular man-made options like Silestone, Corian, and a new material called Ice Stone that is made from recycled materials like glass and shells. One of the hottest new trends is glass countertops, which can be clear, frosted, colored, or custom-made to be like art pieces with integrated sinks. Stone will never be out of style, and there are new types and varieties of stones being imported from around the world every day. Some stones that are very popular this year are white marbles like Carrera and Venatino, warm travertines like Imperial and Coliseum, granite materials in new finishes like leather and brushed finishes, and limestones like Bone and Benjamin Blue. Exotic stones like onyx and alabaster are pricey but create gorgeous countertops.
Sinks and Faucets
come in so many varieties and styles that you can always find something to suit your personality. Vessel bowls are still very popular and come in stone, glass, metal, ceramic, and porcelain materials. Under-mount sinks are still the most popular choice and are available in tons of shapes and colors, rectangles are especially modish. As far as pedestal sinks are concerned, the Restoration Hardware look for traditional bathrooms is fantastic but provides no storage. Try using them for a clean open look in a powder room. For a contemporary look, try an all-glass pedestal from Boffi or an imported all-stone pedestal. Wall-mounted faucets provide an interesting change but require the plumbing lines to be moved if they aren't already set up for a wall mount faucet (this can be costly). As far as deck mount faucets are concerned, use an 8″ widespread faucet and avoid the 4″ models, they look dinky and cheap. Chrome, brushed nickel, and gold (not brass) are the trendy colors this year, but there are so many individual looks that almost anything goes.
Toilets
have seen minimal changes, but the changes made are worthy of mentioning. Many manufacturers now make toilets that are "right-height" or chair height, which makes them easier for everyone to get up from. The elongated toilet has been around for quite some time but is the preferred toilet for all areas. The only time a round toilet should be used is if you are tight on space and need the extra inches for clearance purposes.
Bathtubs
are available in so many varieties that there is almost certainly something for everyone to love. Hydrotherapy features like water jets, warm air bubbles, or both are available in a wide selection of tubs. Soaking tubs have also seen a resurgence lately, with more people tending to want simplicity over something they need a manual for. Freestanding tubs are extremely chic and in demand, and are available in both traditional and contemporary stylings.
Showers have come a long way from just a quick way to get clean, now many showers are being updated to a spa-like experience. Frameless shower doors in either 3/8″ or 1/2″ glass look best and can be left plain, or engraved with any design you choose. Multiple showerheads, groupings of jets, rain showers, and intricate control systems can be used to create a shower that is uniquely yours.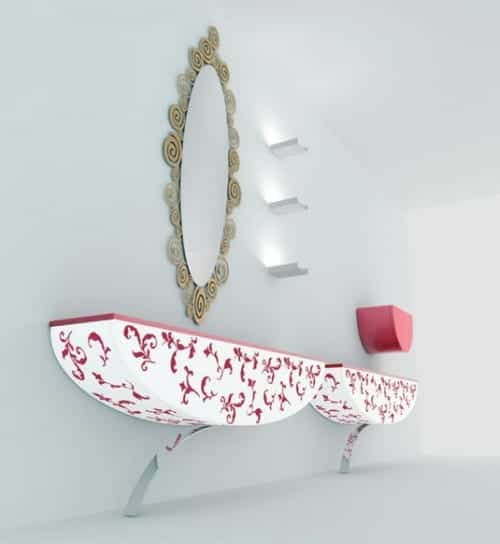 Cabinets
are an integral part of bathrooms and should be custom or semi-custom manufactured cabinetry. You need good storage in bathrooms, especially master baths, and quality cabinets provide the right storage and an excellent finished look. Whether you are going for a modern or traditional feel, there is something for everyone.
Lighting in bathrooms needs to be bright, as most of the things going on there are task-oriented. Recessed cans or interesting track lights on dimmers are good choices, as are sconces on each side of the vanity. In some magazines, they show chandeliers over bathtubs (which can be gorgeous), but be sure that your ceiling is high enough so that the installation passes the code.
Accessories like towel bars and toilet paper rings still usually match the main faucet, and offer a larger variety of finish options than they used to. The collection of accessories has also expanded to cup and toothbrush holders that can also accommodate tongue scrapers, magnetic bar soap holders, toilet brush holders, and shelves with glass accents. Mirrors are no longer limited to the large sheets that got applied directly to the wall but have become decorative pieces that showcase our individuality. Some mirrors have unique custom frames, others have integrated backlights that show off a design etched into the mirror back. The options in the accessories category are endless.
In our incredible world of technology and progress, the different options and design choices available are always changing and evolving into new trends and styles. You should always consult a kitchen and bath specialist before you redo your bathroom because they know what the most current trends are, and can guide you to a timeless look that you won't want to change in a year or two. Go with classic fixtures and use things like paint, wallpaper, decorations, and accessories to add your personal touch to your private sanctuary.