With the candle holders from the Agnes collection by Roll&Hill, you can change the appearance of your interior design giving it a chic and exotic flair. In today's world, your interior design is hardly complete without the touch of a candle holder hanging down from the ceiling or placed in a strategic position in the house.
Nowadays, excellent candle holders and even the candles inside are a critical part of the interior decoration. It's not just the warmth they generate to make the house cozy within special moments; they also appeal to the eyes, and noses of your guests.
There is a wide range of candle holders available today. The main thing is to find the ideal candle holder that complements your interior decoration.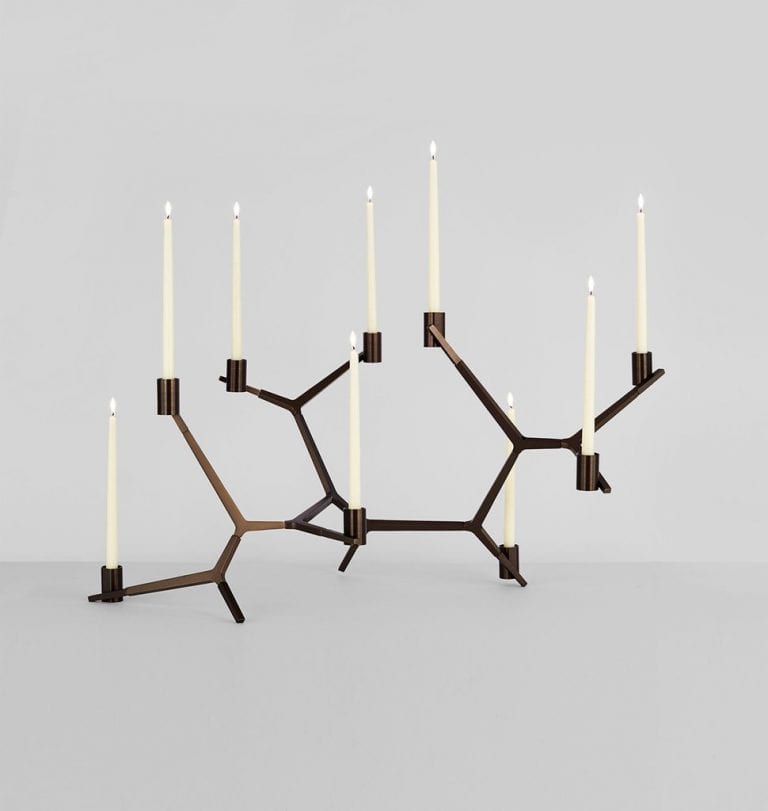 The Agnes collection by Lindsey Adelman for Roll & Hill is inspired by a girl named Agnes, a worker in the world's oldest profession during the 1849 American Gold Rush. Defying the expected roles as a wife and mother, she instead chose the fierce independence and transient lifestyle of the frontier.
Lindsey Adelman is a Manhattan designer stimulated by structural forms found in nature. Her signature branching chandeliers incorporate raw materials such as hand-blown glass, porcelain, brass, bronze, leather, and wood.
The modular system allows Agnes easy set-up in her makeshift "workspace." A warm glow transforms the room. This fixture is available in a table and a hanging version.
Adelman's Agnes collection consists both in candle holders and light bulb fixtures. The centerpiece of the Agnes candleholder collection is the 9 candles Agnes Candelabra Table, which is not exactly a bargain at $4.420, but if you go for the 20 lamps chandelier you have to get out of your pocket around $20.000.
Agnes candleholders have an elegant design, featuring a modular anodized aluminum structure with articulated joints. Articulated joints allow them to be rotated to irregular angles or be arranged vertically in a church-like state.