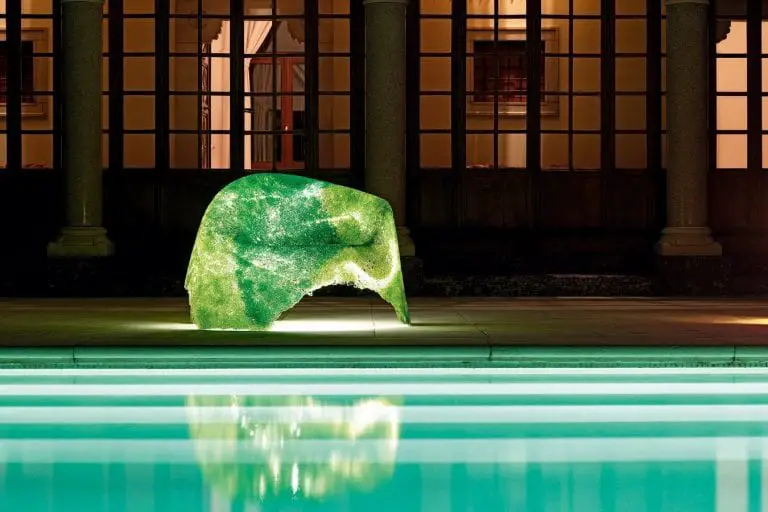 Alice Illuminated Chair by Edra
Abstract décor always resonates with the bold at heart; those with a free spirit, a desire for contrast and not afraid of the engaging tension created by such odd pieces of art. In designing the Alice Illuminated Chair for Edra, artist Jacopo Foggini sought to play around with the elements of light, translucence, color, texture, and monocoque architecture.
The outer plastic construction that makes up the body of this seat is a brilliant amalgamation of hot pink, neon yellow, and the glowing fluorescence of green and blue polycarbonate. A five-meter string of LED bulbs lights make up the colorful interior to create a semblance of psychedelic art.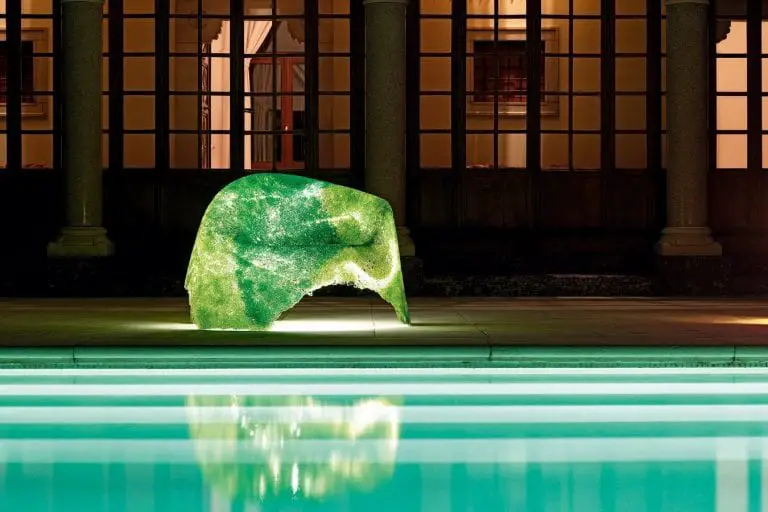 The monocoque construction of the Alice Illuminated Chair by Edra makes it a distinctive piece of décor that adds depth and dimension to both indoor and outdoor spaces. Particularly eye-catching are the imperfect lines that create a continuously solid armchair with no distinction between the hollowed out seat, the backrest, and the arms. Set against a backdrop of LED illumination, the manually woven colored wires create an artsy texture that is visible through the semitransparent construction.
In what seems like exceptional ingenuity, the interior lighting is powered by a 48W LED wire supported by a transformer that is carefully embedded inside the molded polycarbonate body. As though imitating long squiggly ribbons of paint squeezed from a tube, the colorful polycarbonate wires are left to coagulate to form the unique monocoque construction that espouses this one of a kind glowing seat.
Which seat color would perfectly transform your space?