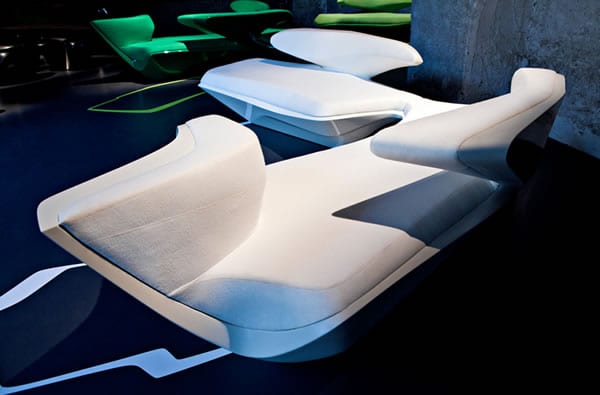 Inspired by nature and beautifully basic in its design, Cassina Contract's Zephyr Sofa makes a definite statement when it comes to contemporary furniture. Designed by the well-known and iconic female architect Zaha Hadid, and manufactured by Poltrona Frau Group, the Zephyr sofa speaks modernism at its best. Finding inspiration from earthly elements like rock formations created by erosion, Zaha Hadid's Zephyr Sofa is truly a work of art.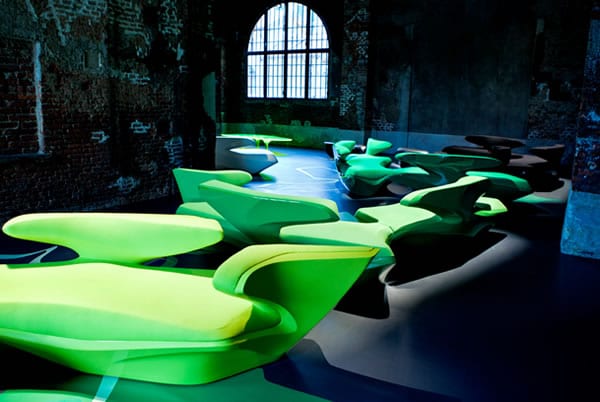 Shaped like a carved rock, the design of the Zephyr Sofa remains fluid and proportional. Functional in that it allows for several seating arrangements, the couch showcases deep, comfortable backrests and large undercuts for rest. Unique curves and graceful lines give the Zephyr Sofa a look all its own and would be the perfect focal point in any contemporary living space.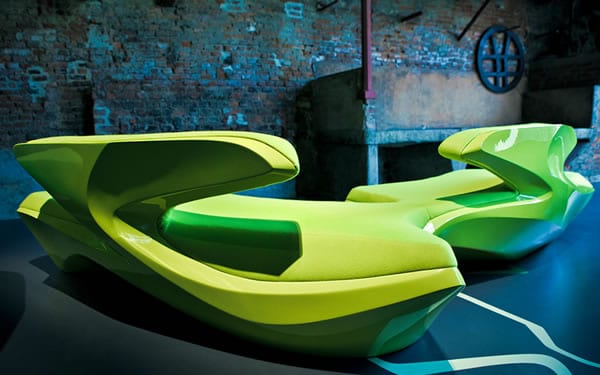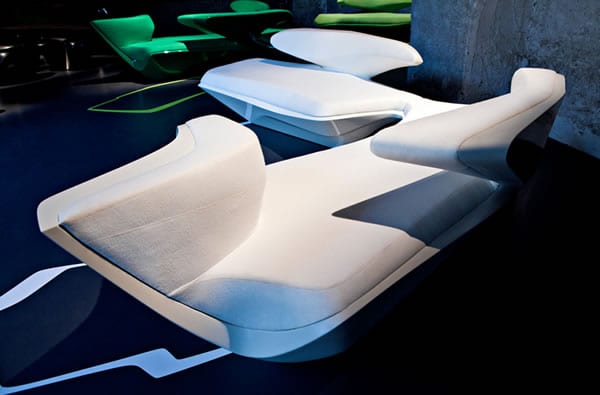 The fluid Zephyr Sofa showcases a lacquered finish that has been administered to its structure.  The design is available in several fresh, nature-inspired colors that makes it easy to coordinate with many living room or bedroom designs. The sofa's soft cushioning and upholstery provides a nice contrast and a bit of depth to the modern design.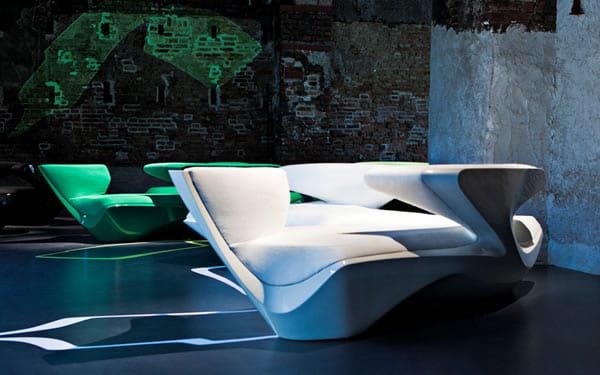 When designing a contemporary living space, think fluid, grace, and nature-inspired beauty. Think Zaha Hadid's modern design and revolutionary seating concept. Functional in that it allows for several seating arrangements and unique in that it is a focal point in itself, this furnishing will top off any modern designed living room perfectly.
Wouldn't you love to feel transformed to another world in this uniquely comfortable work of art?