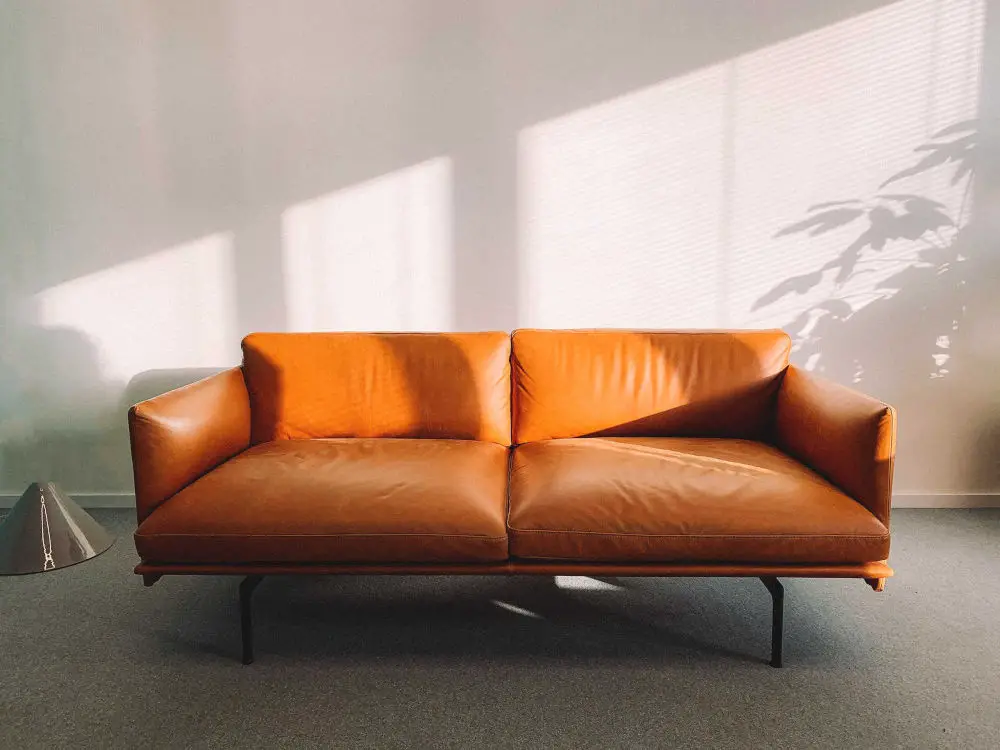 Statement Furniture Pieces
Statement pieces have always been an essential design element at home—to inject a little more character, or to spark up a conversation among your guests. However, there's more to choosing a statement piece than going for the most elaborate chandeliers or ornate mirrors.
Statement Pieces For Your Living Room
Beyond making an immediate visual impact in your home, the right statement piece helps tie together a room's unique pieces while also setting the tone for your entire decorating style. Below, we discuss some key considerations to make when selecting a statement piece for your home.
1. Be Smart with Color
Colour is inarguably the first thing a person notices when they walk inside a room. You can use this design element to your advantage, as having the right shades can help highlight a strong statement piece in your home. As we shared in our 'Necessary Elements of Interior Design You Should Know' post, some designers often let a piece of furniture be their focal point.
From there, such pieces can be used as a guide in creating a decorating strategy, which then leads us to one of the handiest tools you can use in interior design: the colour wheel. Freshome recommend using a colour wheel, so you can determine what complementary hues work best to balance out the boldness of a shade. You don't want to go overboard with the saturation; you also want it to be cohesive.
---
The 60-30-10 Rule
Figuring out a color palette can be tricky, so interior designers have formulated a simple yet effective way to flesh things out through the '60-30-10′ rule. The Spruce defines this method as choosing three main hues for your color palette. The first one, which takes up 60% of the design, should be a neutral hue and serves as the base.
Meanwhile, the secondary (or the 30% portion) should be a bolder shade of the base. Lastly, the remaining 10% should be the accent shade, which is the most eye-catching colour. This is where your statement piece can come in. You can select a large, stunning painting, or a vast area rug in a striking shade. Always remember that for the colour of your statement pieces, more vivid is often better.
2. Play with Texture
For home decor, texture takes a back seat, as color and shape often steal the show. Despite this, applying this design element into your home's design can make a difference. Adding a touch of texture through a statement piece effortlessly brings some much-needed dimension into your room.
On top of this, HomeServe claims that playing with textures allows homeowners to emphasize natural materials: think wool carpets, linen draping, and wooden surfaces. While the texture trend was highlighted last spring, it remains a favoured choice among many homes today — thanks to this shift towards natural furniture. As interior designer Sarah Baeumler explained, natural materials are a powerful design aspect because they breathe life into your home.
With this in mind, why not swap standard metal pieces for a statement piece made out of natural material? Here are some examples.
Leather
You can't go wrong with leather. Not only is it a classic textile that always looks sophisticated; it has a glossy finish that makes it look very sleek. A great way to use leather as a statement piece is by having leather sofas or chairs in your living room. For instance, Frag's leather seats showcase how this material can be used to craft a truly captivating piece of furniture.
---
Wood
Wood is another natural element to look out for when selecting a statement piece. What makes wood wonderful and easy to work with is that it's such a flexible material, and thus it is suitable for practically any design style — from tropical chic living rooms, to minimalist bedrooms.
Just like we previously shared in our '10 Cool Modern Indoor Hanging Chairs Ideas and Designs' post, there are some artistic hanging chairs that will work well in a modern home. Alternatively, you can incorporate it for a rustic touch in your home by having vintage or reclaimed wooden tables, chairs, and even consoles.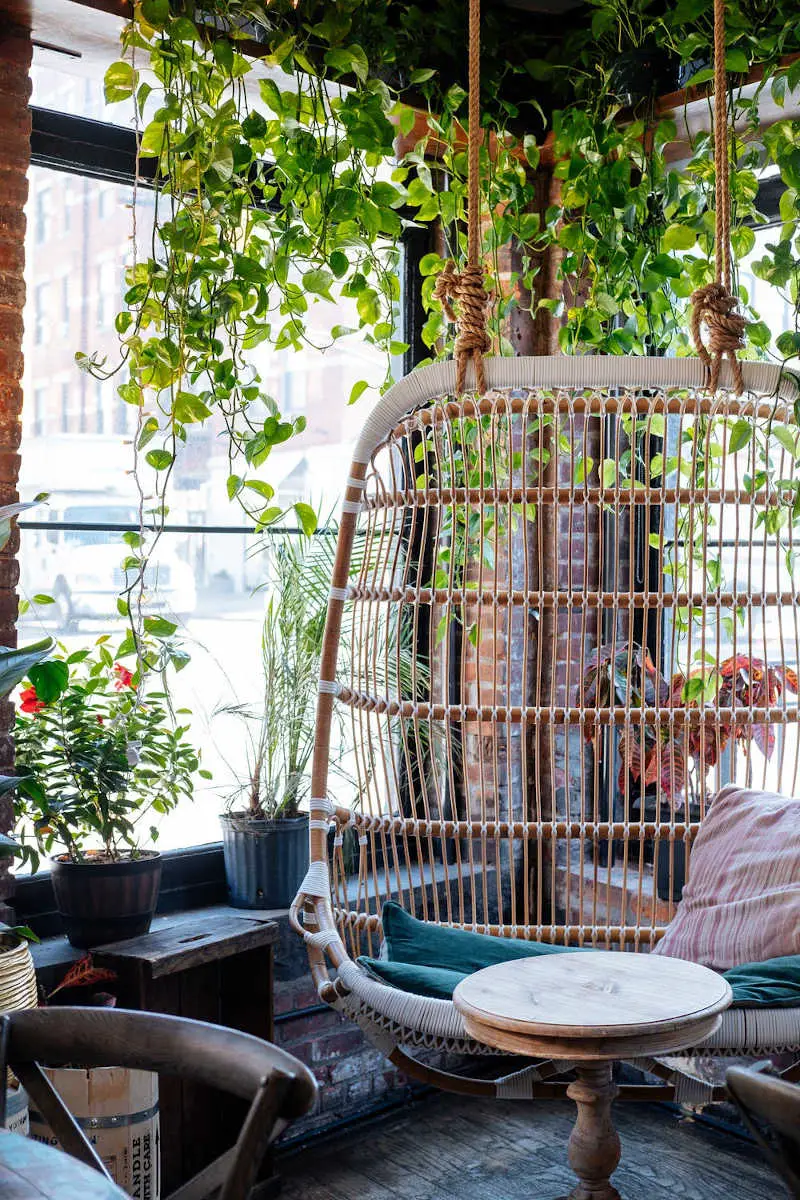 ---
3. Add a Pop of Pattern
It goes without saying that patterns elevate the personality even in the dullest of rooms. However, it's important to be careful when applying this design element. Case in point: Having an array of patterns at home can be quite the eyesore. On the other hand, having just one pattern that's too subtle will end up blending into the background.
According to Homes to Love, the key to making them a focal point is by complementing them with plain colours. Utilising your patterns by following this method for your design strategy allows your statement piece to truly shine by itself, while staying true to your aesthetic. On that note, here are two fantastic patterns you can consider using for your statement piece.
Florals
More than just a pretty pattern, incorporating florals is a great way to inject a bit of flair. In fact, The Zoe Report reveals that this pattern is shifting from the usual wallpaper or carpet designs, as floral furniture is expected to make waves in the industry.
If your preferred design style is "country" or shabby chic, it would be ideal to have floral furniture as your statement piece. This way, you maintain that semblance of tradition, while combining it with modernity.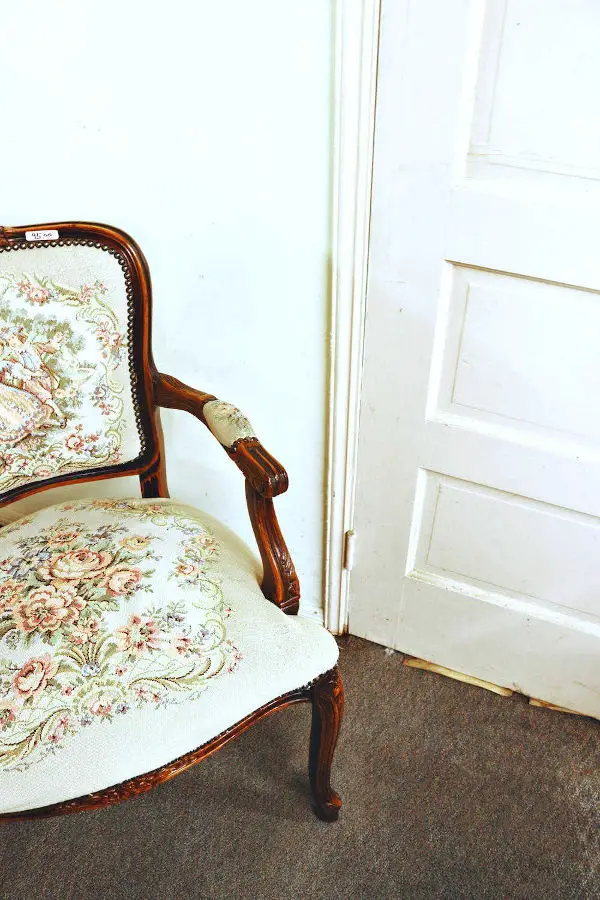 In contrast to florals, geometric prints are much edgier, making them a great choice if you fancy a design that's more on the contemporary side. And with its impressive shapes, a geometric print can seamlessly fit into any statement piece — from dressers and ottomans, to area rugs and curtains.
What's more is that this print doesn't have to be limited to pieces of furniture, as your statement piece can even extend to wallpaper. The important thing here is not to cover the entire room with the pattern. Think accent walls, or even using it as a framed piece of artwork.
All in all, ensuring that your home has the right statement piece is a surefire way to upgrade your home's design and give it a breath of fresh air. Plus, if you pick one that really speaks to your personality, it is sure to make your space all the more authentic and you.