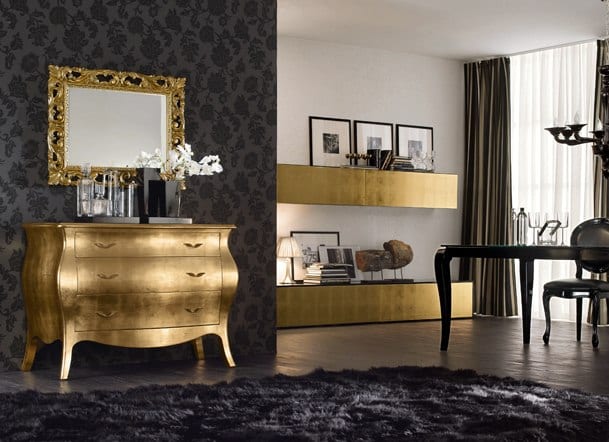 Looking to revamp your living space? Get the Vogue Day Collection from Le Monde. The unique collection is comprised of a console, chest of drawers, and TV stand. The chest of drawers comes in a variety of finishes.
You can get it in gold leaf, silver leaf, glossy lacquer, or crocodile/lizard ecoleather. You can also get the chest in different colors such as black, white, beige, silver dark brown, silver black and dark brown. The ecoleather versions provide fascinating textures and give homes special warmth and character. They are perfect for classical, innovative, or bright atmospheres.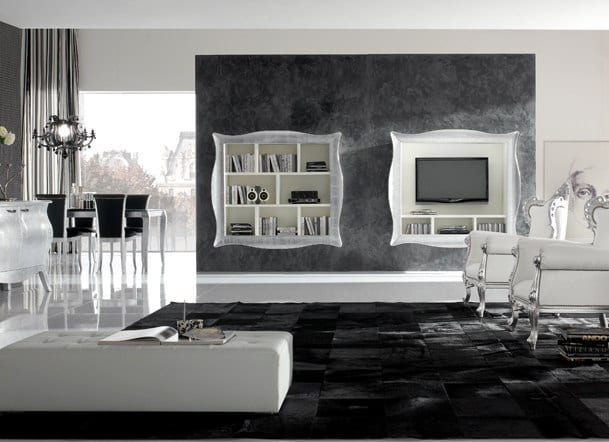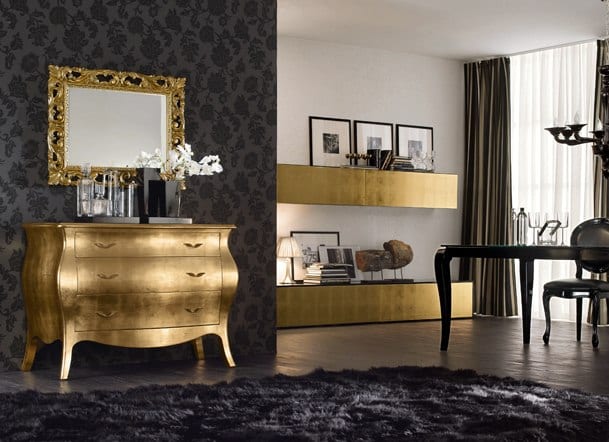 The TV Stand in the Vogue Day Collection by Le Monde has a lovely frame featuring shells and floral patterns. It can hold your LCD TV, books, and other objects. It is available in gold leaf and silver leaf finishes.
The console has sinuous lines which shine with the reflections of lizard ecoleather. It has a handle made with Swarovski crystals and is a real gem. It perfectly blends form and function revealing refined workmanship on its legs, front, and sides. The piece is available in lizard/crocodile ecoleather, gold leaf, silver leaf, and glossy lacquer finishes.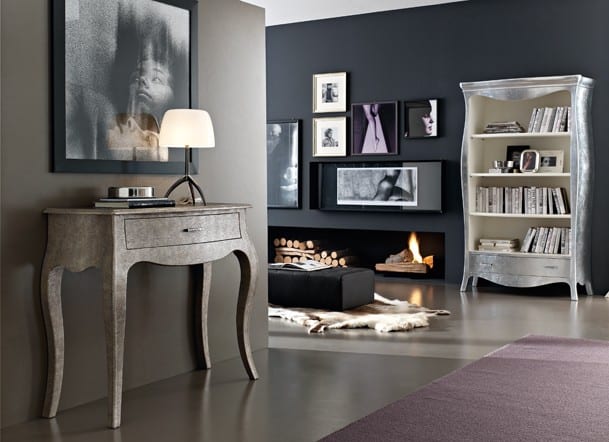 The Vogue Day Collection from Le Monde has been built with modern consumers in mind. It shows homeowners that leather can be used as a charming finish for interior pieces and not just as a covering for upholstered furniture pieces.
Whether you get the entire collection or buy one piece, Vogue will update your space beautifully. Where in your home will the Vogue Day Collection compliment your style the best?