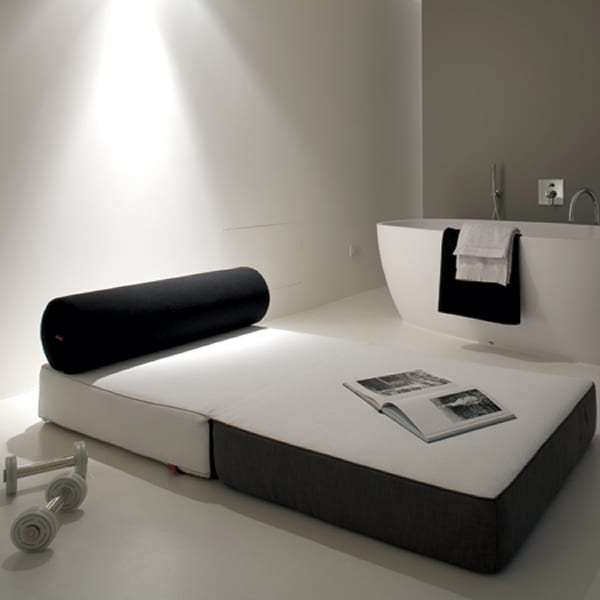 Looking for a comfy chair that can also function as a bed? The Lea 2 chair bed from Casamania is a superb choice. It is a convertible chair designed by Paula Verzola. It has an elegant design complemented by a simple device that allows it to transform. By simply adjusting its buckle, you can change the sofa into a bed. It comes in a variety of colors including black, white, beige, brown, light blue, blue, orange, green, yellow, and red. It makes a brilliant match for any décor and is an excellent way of saving space and living minimally.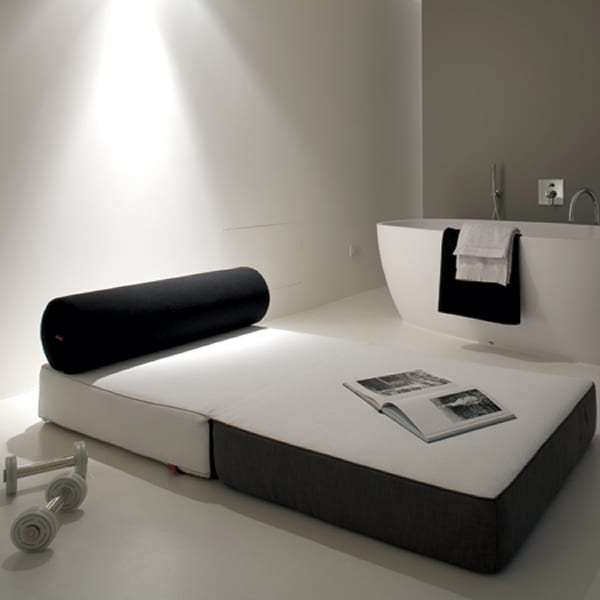 The Lea 2 chair bed from Casamania is made in polyurethane and has removable upholstery in different types of fabric. It is closed using stretchy straps with chromed hooks. It has a rollo cushion made from polyurethane which can be used to alter the tallness of the backrest on the bed or used as a backrest.
This chair bed is an excellent choice for those who want to get the most from their furnishings. It allows you to maximize your living room space and offers your guests an extra place to sit and sleep. Providing guests with a place to lay their heads can take up quite some space but this chair bed helps you do so with ease. It is easy to maintain and swap over and allows you to reinvent your style whenever you want. Besides its adaptability, what else do you love about the Lea 2 chair bed from Casamania?