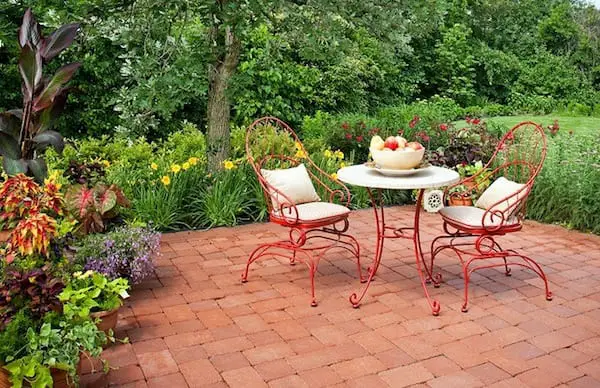 Relaxing outside as the weather gets warmer is the perfect excuse to slow down and enjoy nature while taking time to enjoy your patio. Whether you're entertaining friends and family, or you're enjoying some time for yourself patio furniture that is comfortable, durable and not expensive can often be a challenge. If you're looking for a few simple ways to update your patio furniture for less this summer, see if these ideas will help your patio get a new refreshed look this season.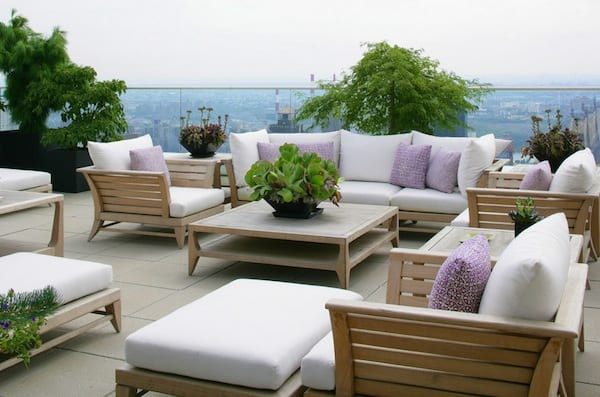 Image via: Duane Kaschak, ID
Renew your old garden furniture cushions:
Believe it or not, you may not need new garden furniture cushions. Instead, consider hosing off your cushions and scrub them with a stiff hard-bristled brush and detergent to remove winter dust and dirt. Let cushions air dry and see how your old cushions just got revived. If your cushions have lost their color appeal, consider reupholstering or getting slipcovers for your outdoor patio. The cushions of your chairs are usually the first to start showing wear, so bring cushions out of the sun and elements when not in use to extend their outdoor life. Your garage, utility closet or even a covered porch is a great place to store when not in use.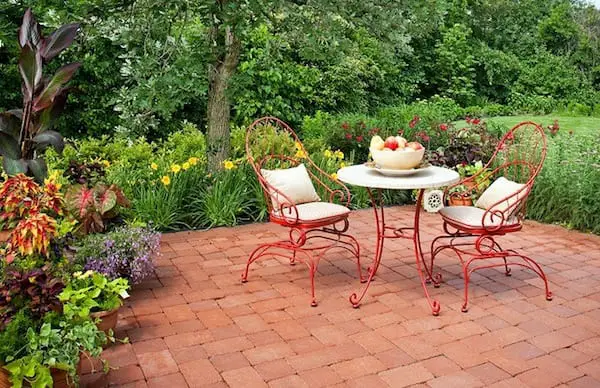 Image via: Mike Crews Photography
Revive furniture with simple DIY ideas
Depending on the material of your garden furniture can help you decide if a new coat of paint sprayed onto wrought iron furniture or a new coat of wood stain would work on your wood patio furniture. Reviving your old patio furniture can give life to a boring porch and can help you create a new color palette in your outdoor home. There are many DIY – do it yourself ideas out there for repurposing your garden furniture into new uses or reviving the old with colorful coatings. If you have previously painted furniture, ensure your new paint is for exterior use and can weather the elements.
Image via: Art Gray
Summertime is here and what better way to make your outdoor home look refreshing and relaxing than saving money on your garden furniture? From cleaning and renewing your existing cushions to creative DIY ideas for painting and giving your furniture a new identity, your summer patio is waiting on you. Determine what look you'd like to have and then go for it! Saving money on a patio furniture makeover could be easier than you once thought.