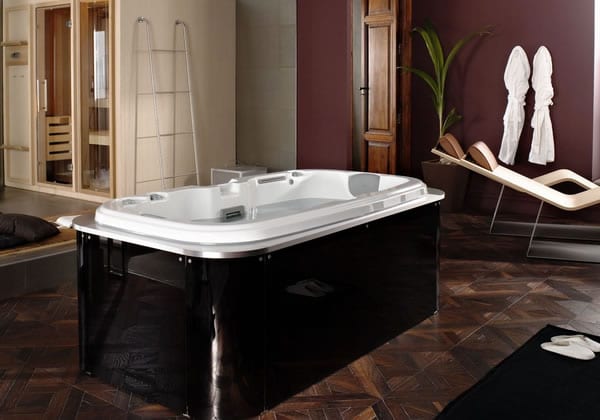 All the maintenance and exposure of an outdoor hot tub give anyone a reason to pause before installing one.  But the unparalleled luxury and relaxation of a spa bath is a unique and enticing way to unwind after a long day.  The designers at System Pool offer a carefully engineered solution so that you can enjoy spa luxury without the high maintained of an outdoor system.  You never have to set foot outside your own bathroom with the Unica spa.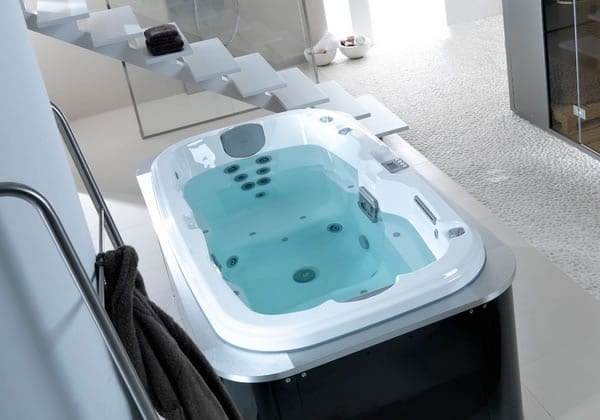 Built for two, in 212×116 cm and 201×110 cm sizes, the Unica Spa by System Pool can be incorporated directly into your bathroom floor plan as an elegant and customizable focal point.  The exterior panels are available in black tempered safety glass, iroko wood, or a marengo finish to cover a range of styles from ultra-contemporary to organic and casual.  The interior shell can also be personalized in different finishes: blue or gray granite, cameo, or white.  Ergonomically molded for comfortable seats, the shell features expertly placed water jets to massage your back and legs for an experience that rivals a trip to a luxury spa — but the Unica is right in your home.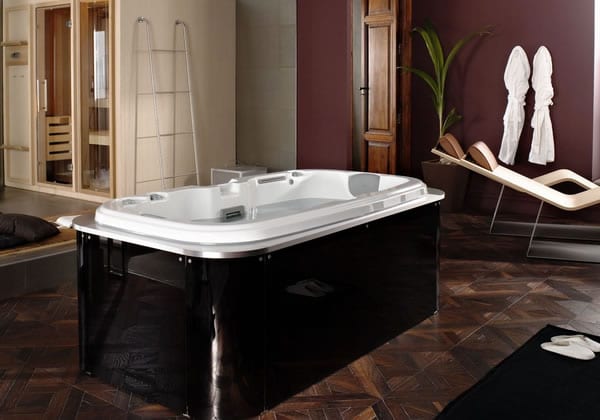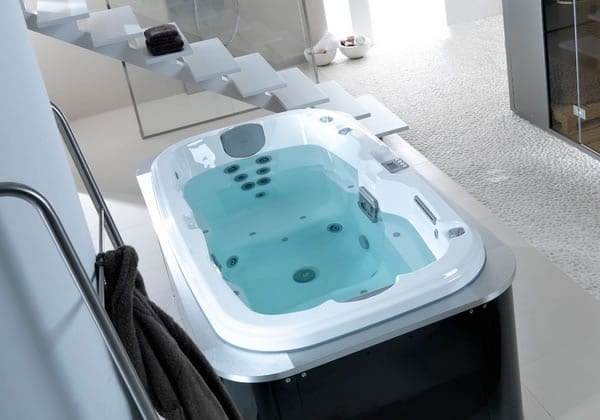 Let the expertise System Pool help you revolutionize your bathroom from a functional space to a spa-like retreat that doesn't require you to ever take a step outside.  For a luxury piece that becomes an indispensable staple in your bathroom, the Unica spa will change the way you think about relaxation, all from the comfort of home.  Won't you look forward to a personal spa day?