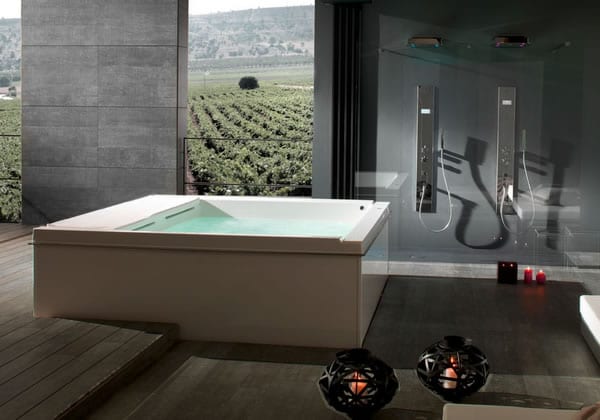 The designers at System Pool's Spanish headquarters are experts in their field.  They understand comfort, relaxation, and luxury don't have to come with an inconvenient trip to the spa or a high-maintenance home system that consumes water and energy inefficiently.  The eco-friendly and energy-efficient line of spas like the Pacific V4 spa  from System Pool meet international standards of environmentally friendly design and construction, so you can enjoy your personal spa right in the comfort of your own home.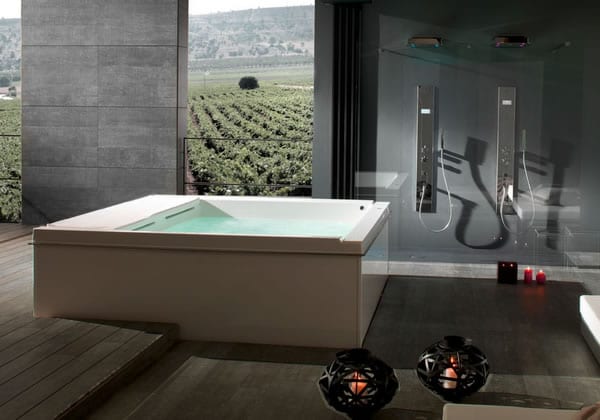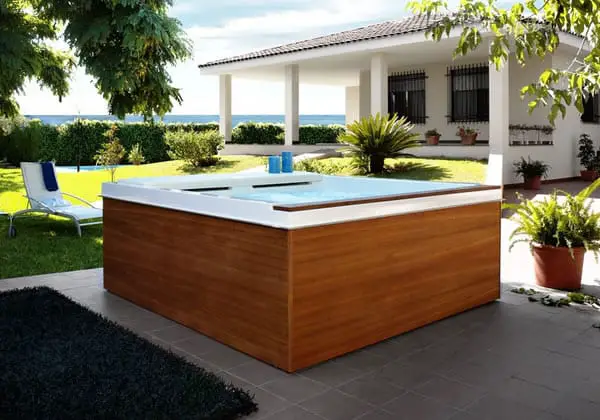 The Pacific V4 spa by System Pool is made to share, with twin headrests and an elongated rectangle shape for reclining.  The strong, clean lines of the Pacific V4 are completely contemporary and chic, and are available in plenty of customizable colors and finishes to accommodate your own personal taste.  The Pacific V4 is built with such durable construction methods that it is suitable for use in a master suite or on an outdoor patio.  Underwater lighting and carefully placed wall jets complete the mood of relaxation that the sleek exterior creates.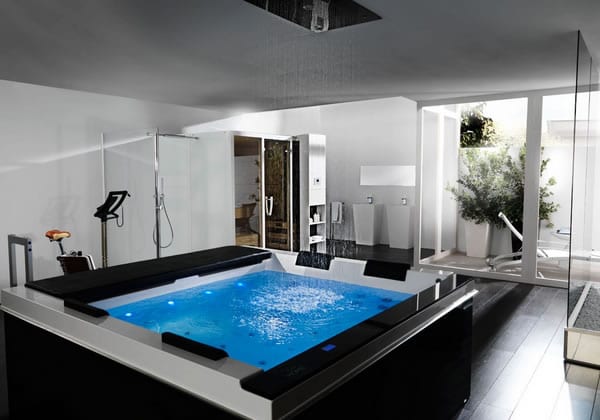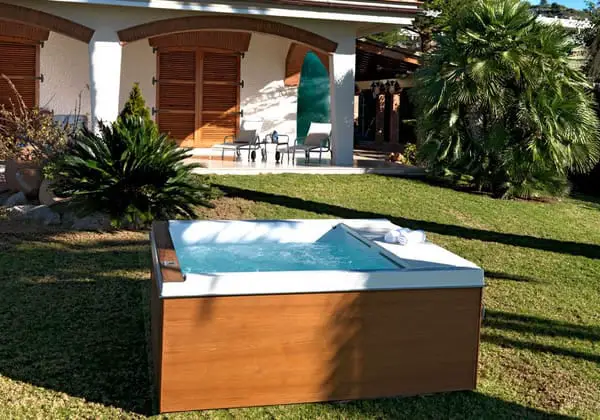 Step into luxury and let the stress of the day melt from your shoulders, with the peace of mind that comes from knowing you're at home enjoying the best that eco-friendly technology has to offer in the spa industry.  Best of all, there's no need to travel to a luxury spa for the same sense of calm.  After a hectic day, won't it be relaxing just to know that your Pacific V4 is waiting right in your own home?