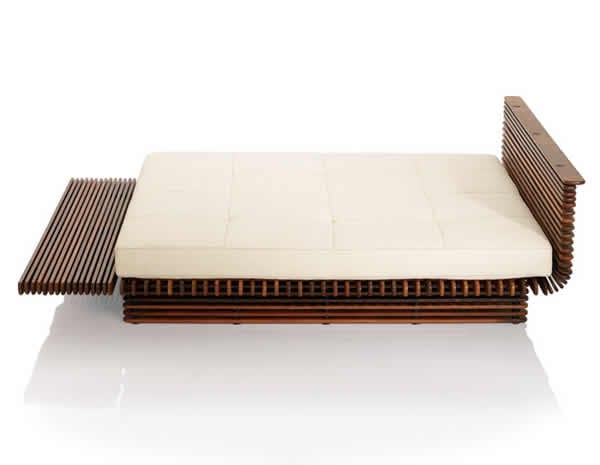 There isn't a palm frond or floral motif to be found, but the Hawaiian King Bed by Pacific Green doesn't have to be adorned with the traditional patterns for it to evoke the island charm.  This bed radiates calm relaxation and a peaceful getaway in a more sophisticated and contemporary design.  Created to fit into your home and your style, whether you live on the beach or a thousand miles away from it, the Hawaiian King Bed has a more stylized approach to re-creating a tropical summer theme in your bedroom.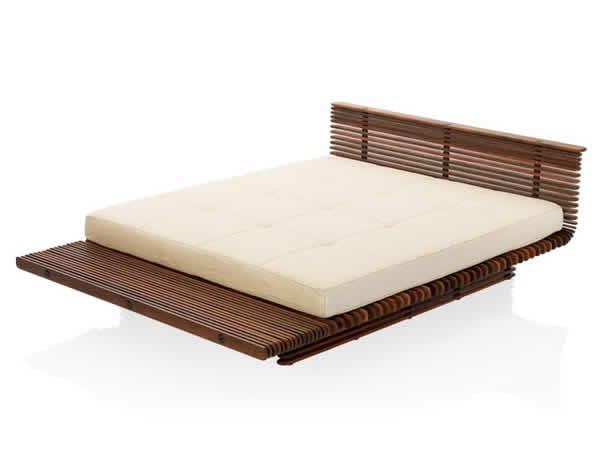 The Pacific Islander influences are obvious in the low, platform frame and the exotic red wood.  The platform itself extends over the base frame to support the mattress, and features a bench at the end to show off the rich wood grain and provide a convenient place to unwind at the end of the day before fully relaxing into the bed.  The headboard of the Hawaiian King furniture by Pacific Green also maintains the sleek and low profile image, rising just above the pillows in a horizontal open-weave lattice to match the bench and foundation.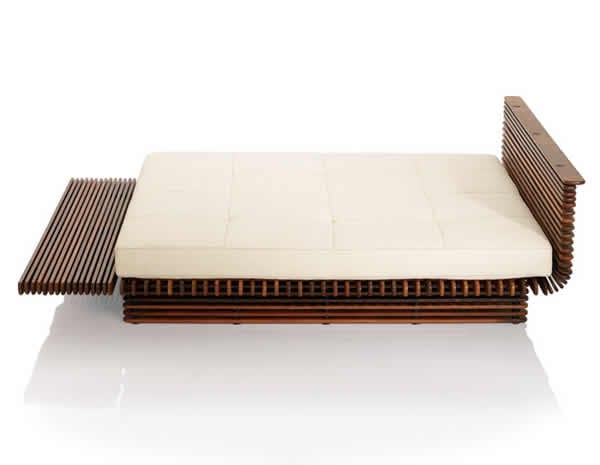 You don't need bright colors, exotic birds, or abundant floral prints to create your own personal beach getaway at home.  Just the sleek lines of the Hawaiian King Bed that seamlessly create a tropical feel in subtle way.  Bring a little bit of summer vacations and fresh air into your room with a piece of furniture that exudes ultimate relaxation.  Which tropical island will the Hawaiian bed transport you to in your dreams?