Pavilion by Paola Lenti
The beauty of modern architecture and décor lies in its extensionality. The ability to extend the elegance of your interiors out to the lush, airy exterior allows for a lot of creativity and continuity. Pavilion by Paola Lenti serves as a majestic bridge between the comforts of the indoors and the expanses of the outdoor environment.
In designing this embodiment of a contemporary pavilion, artist Renato J. Morganti utilized modular architectural sensibilities to create an exterior oasis that offers the protection of the archetypal home.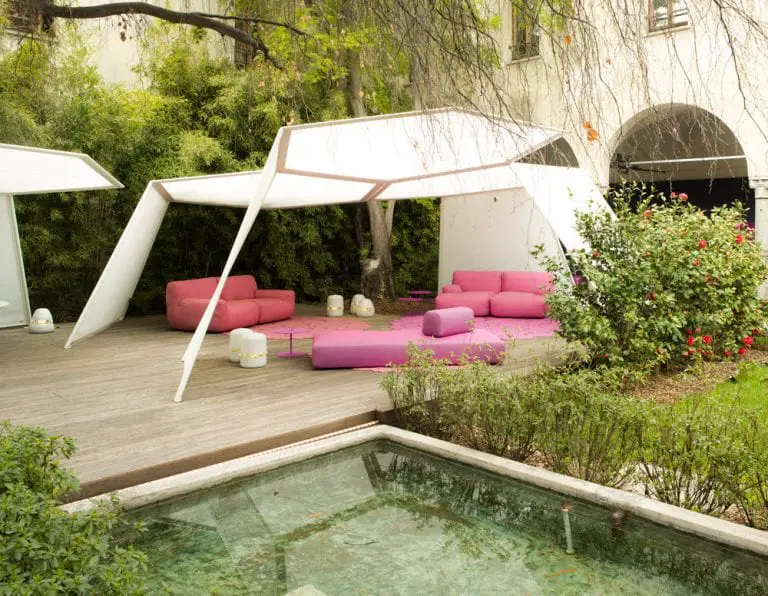 The deliberate use of precise geometrics to form a hexagonal sanctuary renders Pavilion by Paola Lenti a modish solution to outdoor décor. The versatility of the structure is imminent whether drawn out on the deck, lodged into the natural scenery of a garden, or positioned over a boardwalk on a glimmering pool. Set on a stainless steel framework, the pavilion is designed with aluminum roofing. Each hexagonal roof module is skillfully conjoined to the next by steel and polyurethane joints to form a strikingly geometrical rooftop.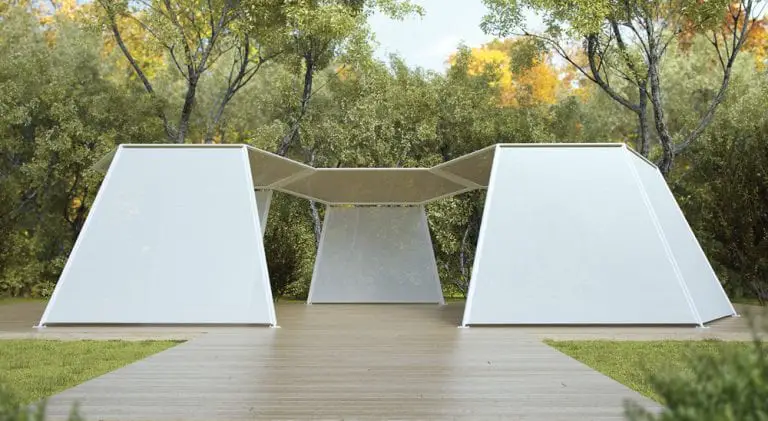 Broad and supportive side panels align perpendicularly at the rooftop to create an awning that shields against the elements. Covered in a complementing white polyester fabric, Pavilion not only offers refuge from the rain and wind; it also shields from UV rays.
A great alternative to the polyester covering is Paola Lenti's special fabric, Thuia, specifically designed for the outdoors. Using prompt-release Velcro bands, the cover is safely attached to the pavilion's aluminum framework.
Where would you position your Pavilion in your exterior environment?