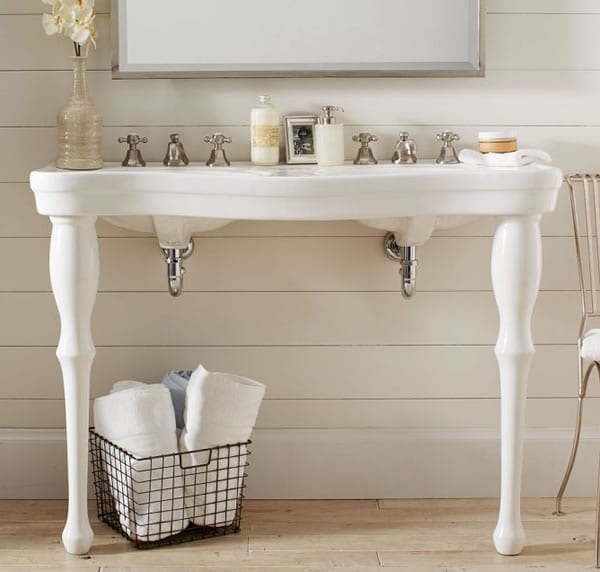 Want to transform your bathroom instantly? Get the stunning Parisian pedestal double sink from Pottery Barn. It is comprised of two integral sinks and is ideal for smaller spaces and shared bathrooms. It is made from creamy white porcelain and features rounded edges and fluid curves. The sink looks like the fixtures found in Paris apartments in the 1920s. It will make your bathroom functional and stunning at the same time.
Featuring a hand-polished finish, the Parisian Pedestal double sink from Pottery Barn is a truly detailed piece. It will make your bathroom the sanctuary you've always dreamt of. It has curved legs for a lathe-turned look and can be used with any faucet.  Made to last and is an exquisite addition to your bathroom or powder room, you will love determining where to put it! The sink has open space underneath which serves as storage space for your bathroom essentials. It is a piece you will enjoy seeing in the morning. Its sleek design and clean lines are sure to set the perfect mood. It makes sharing bathrooms and small spaces a simple and easy thing.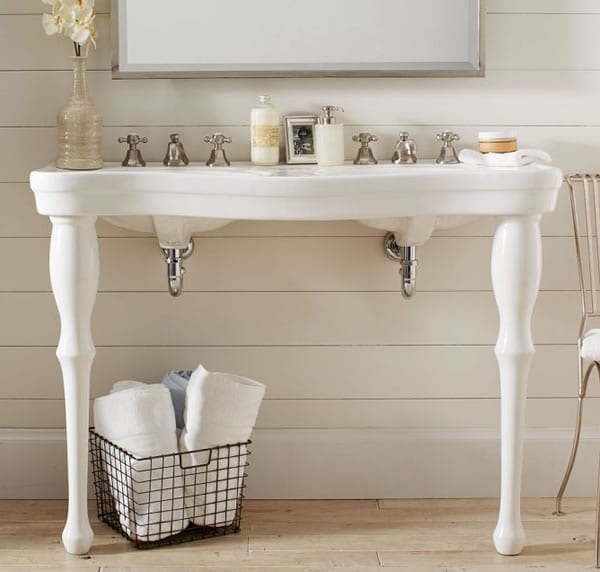 Your bathroom should be a retreat, a place you can go to unwind and forget about your cares and worries. That special room needs this double sink. It is easy to maintain, luxurious, spacious, and durable. Get it and turn your bathroom into the room of your dreams. Don't you agree the Parisian Pedestal double sink will make an excellent fit for your bathroom?