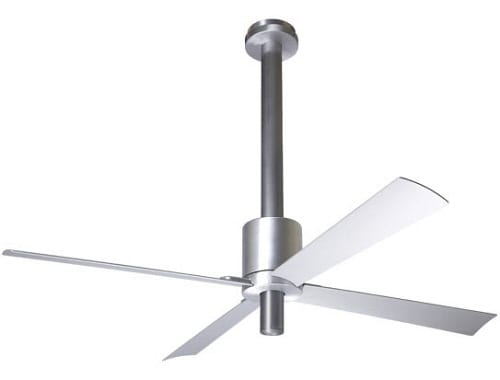 I was looking at the new releases in ceiling fans from Modern Fan Company and saw one that caught my eye. Spanish designer, Jorge Pensi, is releasing the "Pensi" ceiling fan in August of this year.
The Pensi has a throw back look that makes me think retro modern. This ceiling fan is available in gloss white, aluminum, or aluminum with a light. Along with the finishes is a large selection of fan blade colors to match the decor of your home.
Measurements: base 6″; height 17″.