The Poised Table
Balanced.  Suspended.  And at the same time elegant, motionless and confident.  These are some of the meanings of the word "poised", which exactly describe what this exceptional table represents.  The Poised Table.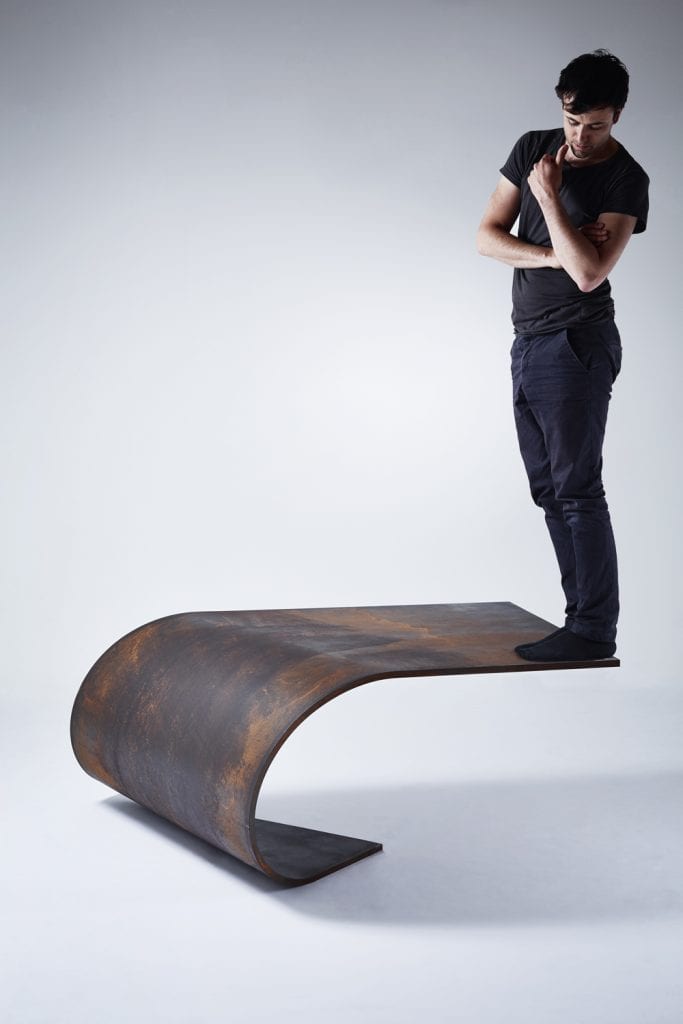 Last fall British designer Paul Cocksedge opened the boundaries of physics with it's Poised Table presented at Friedman Brenda Gallery in New York.  The inaugural solo exhibition titled "Paul Cocksedge: Capture" introduced works produced over the last four years.
This unexpected concept was inspired by the grace and suppleness of paper.  The combination of industrial material and a thorough calculation of mass, gravity and balance was necessary to achieve the precise design of the Poised Table: a legless concept that defies our perception towards gravity.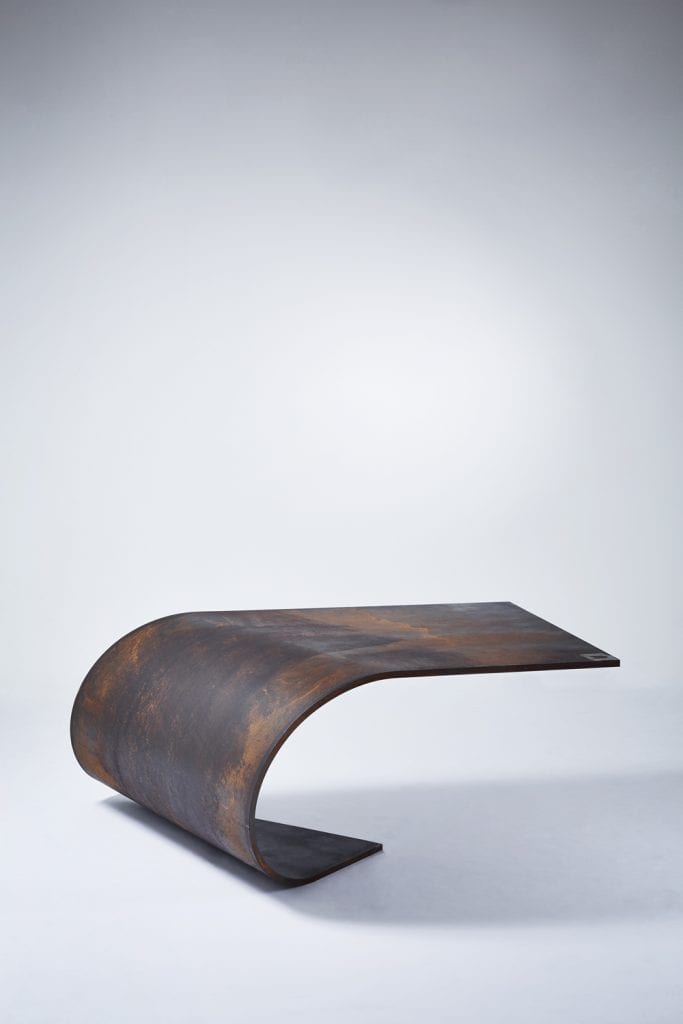 This fascinating creation made of steel, a rolled sheet of steel to be more especific, measures 28.5 x 78.74 x 39.37 inches and weighs 1,000 pounds.  Cut and bent with such precision is what allows a person to stand on the furthest corner of the table without losing its balance.  I guess the weight should give it some leverage too. And this is one of the top ten reasons why you should take Physics at school.  It eventually pays off.
The Poised Table is an impressive and inspiring example of industrial design that breaks the limits to unveil the extraordinary in the ordinary.