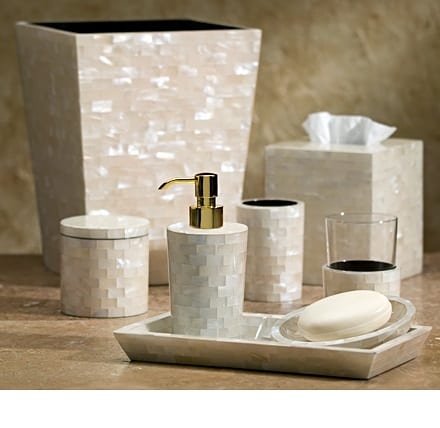 Infuse glamour in your bathroom without renovating it or hiring an interior designer. In fact, the same amount can be spent on purchasing beautiful design bathroom accessories like the Designer Bathroom Vanity Set. This exquisite set is available in a rare "White Agate" Mother of Pearl" finish and the subtle design nuances won't go unnoticed.
The vanity set will complement different types of bathrooms and its well-thought detailing won't even compete with the space around it. Highlight of the set is no doubt is the  shell's opalescent white coloring, which contains a hint of pink and gold that changes with the light.
The Mother of Pearl Designer Bathroom Vanity Set can be purchased from Instyle Decor for $2,370.00.