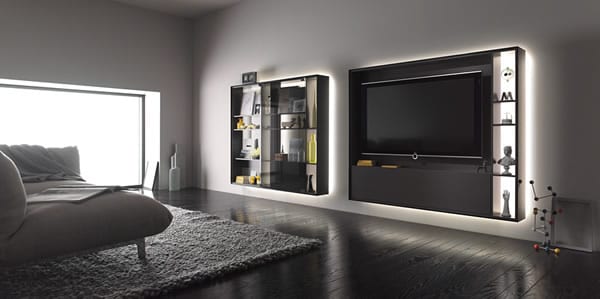 Looking for a fancy cabinet system, room divider, or shelf? The Bookless shelf system by Interlubke is just what you need. The designers, Gino Carollo and René Chyba, wanted to create a type case for the 21st century. The result was a cutting-edge furniture concept comprised of multifunctional elements. Bookless is a versatile gallery system that brings new order to the things that mean the most to you and presents them in the most beautiful way. Its design reinterprets your daily life with showpieces, books, and media in a striking way. It gives you an opportunity to show off your favorite items individually.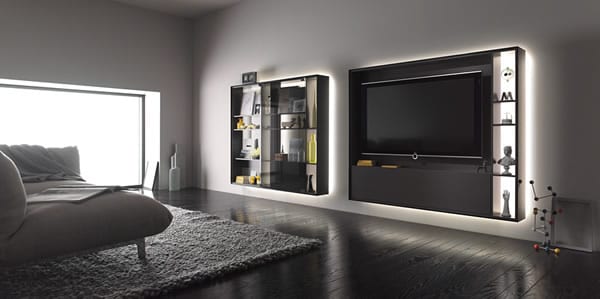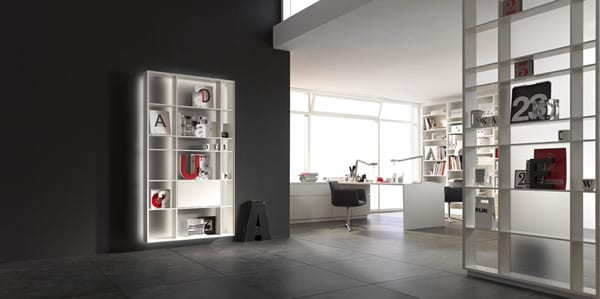 If you have a large room and want to divide it elegantly, get the Bookless shelf system by Interlubke. The system is comprised of a total of 8 standing and 13 wall modules which can be made into room dividers, floating wall elements, or floor-to-ceiling shelving. Its minimal body depth, endless glass surfaces, and LED lighting create lightness and transparency. The LED lighting provides guidance at night and atmospheric light around the clock making the system a genuine highlight of every room. Bookless is available in matt lacquer and high-gloss versions in various veneers.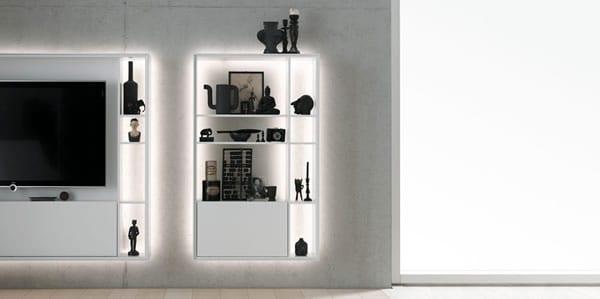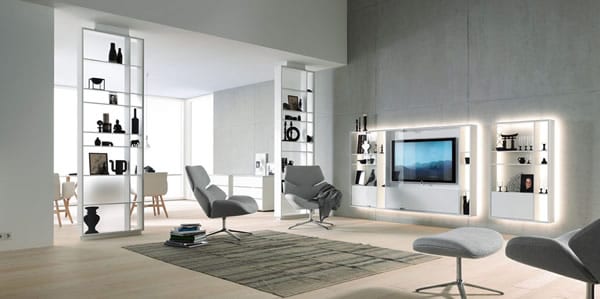 This shelf system can fit into any setting and is equally suitable for the contract and living sectors. It impresses with its high functionality and aesthetics. It is not only perfect for displaying the things that mean the most to you, it is also ideal for storing frequently used items.
Don't you think the Bookless shelf system would add aesthetic appeal to your home?