The Tau kitchen is a modern and minimalist collection that invites you to create an exciting space full of bold contrasts.  In contemporary design, the kitchen has become the central heart of the home; a place for gathering, socializing, and enjoying good company as much as for preparing and enjoying great food. 
The Tau kitchen embodies these characteristics but still leaves room for your personal style to shine through in the customizable options.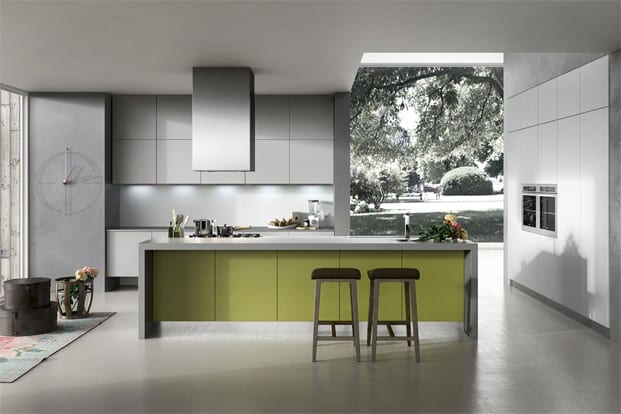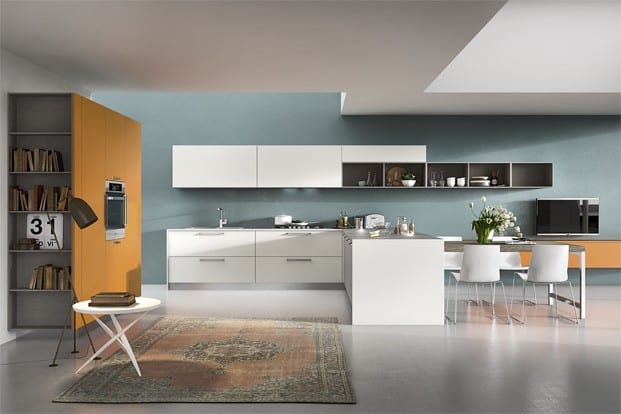 The Tau Kitchen by Armony Cucine, start with a configuration that matches your space.  Do you prefer an open plan with wall cabinets only or a single bar in an L-shape cuisine?  If you want to create a gathering space, use the large kitchen island in the collection with generous legroom on one side for bar seating and socializing. 
The extra-wide wall cabinets and drawers offer storage space for large and bulky items so that your countertop can stay clutter-free. A dining table that can be integrated into the countertop bar and floating shelves help extend and transition the dining space into the rest of your living area for a seamless flow throughout all the most important spaces in your home.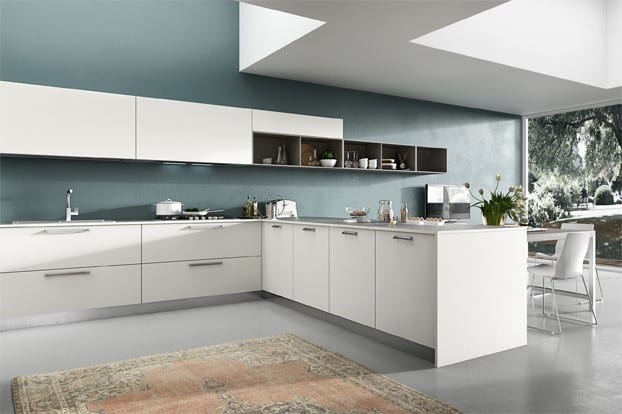 The range of cabinet and countertop finishes are the final piece of your creative vision, allowing you to mix and match between lacquers, matte, high gloss, and stone finishes on different elements to create contrasts of color and texture. 
The Tau kitchen gives you the power to build a space that is truly meant for daily living: what will you design?