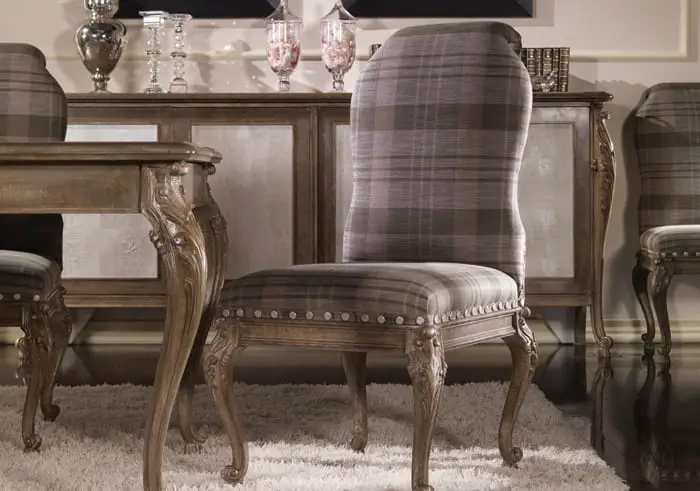 Ginger Chair by Daniela Lucato
Modern furniture designers make chairs with key functions in residential and industrial spaces. Rarely do they make versatile seats which can be used anywhere. The Ginger Chair by Daniela Lucato defies the norm.
It is a versatile piece that can be used anywhere. You can use it as a dining chair, an accent chair, and even as an office chair. While most homeowners will use it as a dining chair because of its perfect height, you can try out different arrangements in your space.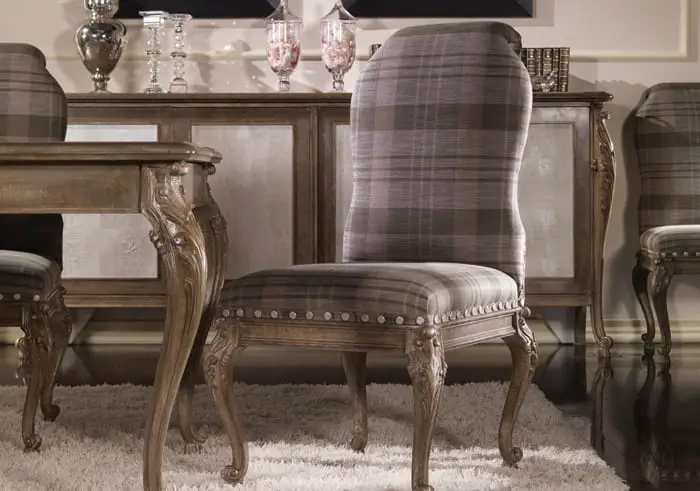 The Ginger Chair is so comfortable that once your guests sit down, they won't want to leave. It boasts a fantastic modern design that adds subtle elegance to dining rooms. Its elongated backrest lends an air of classiness to your fine dining needs.
Ginger is made of wood and upholstered in rich fabric. You can get it in brown tartan or pure leather. Its legs have flowing lines which recall Victorian designs. Metal buttons on its side attest to the superb attention to detail. The chair makes a perfect complement to the Ginger Sideboard.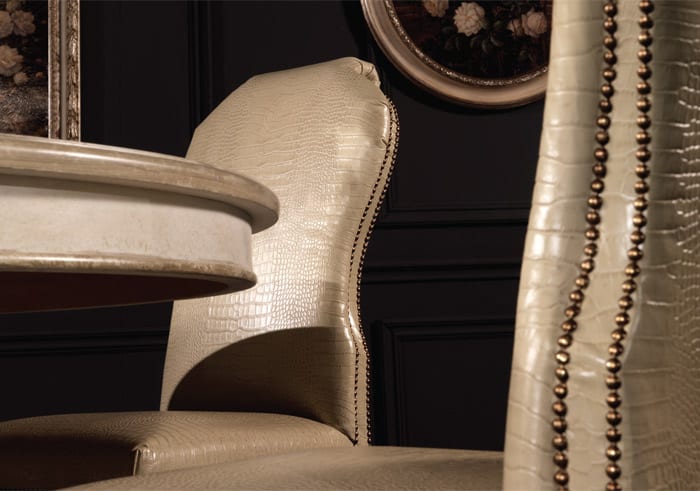 With its unparalleled creative design, the Ginger Chair is sure to lend a contemporary flair to your dining room décor. It is brilliantly crafted and provides the mixed luxury of a comfy seat and a solid, cushioned back. It is suitable for daily use as well as longer sittings. Get several pieces and elevate the function and style of your home.
Does the Ginger Chair make a good match for your dining table?
Related Posts