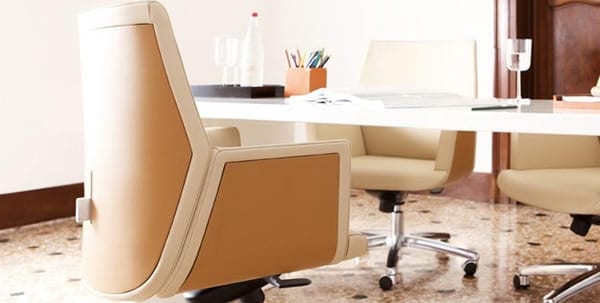 With more and more of your time being spent behind a computer, it is vital that your office chair provides superior support and allows you to move freely. A comfortable office chair is not only good for your health; it helps you to become more productive at work. When looking for an ergonomic office furniture, look at the Tua piece by Estel. Tua is the creation of Josep Lluskà who focused on ergonomic aspects when designing this chair. With unique and comfortable additions it can adapt to different body shapes and home office decor. It's the perfect blend of style and comfort and is ideal for managers' offices and conference rooms.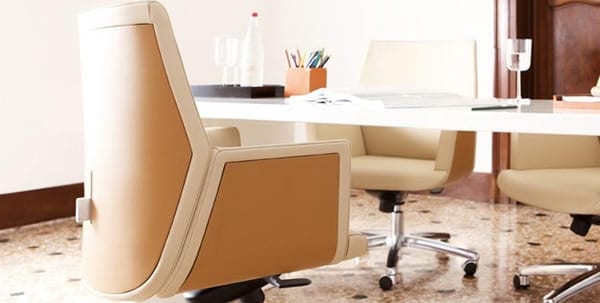 The Tua office chair by Estel boasts a classic look thanks to its refined finish. The seat has a unique design and is made using precious materials. It comes in exclusive leather upholstery and wood finishes and offers beautiful, prestigious seating. Its armrest shells, backrest, and seat are made of multi-layered wood. It is available in dark zebra wood, fine-grain wengè, and fine-grain rosewood. Tua can also be upholstered with leather, imitation leather, or flameproof fabric.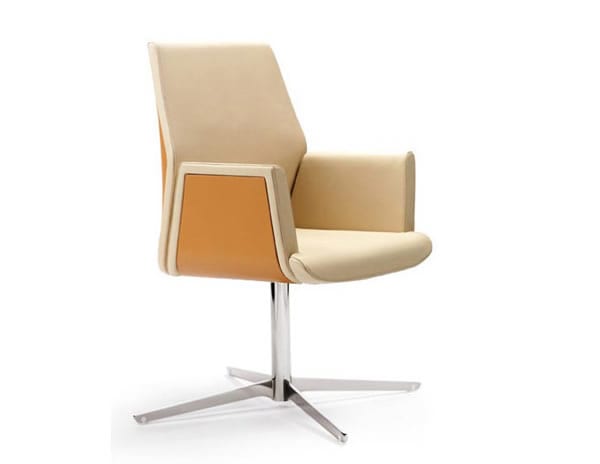 The fabrics undergo rigorous tests to ensure they resist wear and tear. The chair's padding is comprised of polypropylene inserts and polyurethane foam. Tua has an underside made of polished aluminum and self-braking swivel casters made of soft or hard rubber. This chair is perfect for modern, classy spaces. It is made from fine materials and boasts impeccable finishing. It will bring style to your office and provide superior comfort.
Would you choose the Tua chair with leather upholstery or woodgrain finishing?