12 Stunning Game Rooms
For those lucky enough to win the lottery, what better way to spend that money than creating stunning game rooms that family and friends can enjoy. Think about the countless hours of watching sports, enjoying movies, playing pool and even bowling you could do with such a space.  
Well, you would have a lot of time on your hand after quitting your job and needing to recuperate from years of hard labor. If you fall into that category, then these twelve ideas should have something for you.  Whatever your hobby may be, a space can be created for it.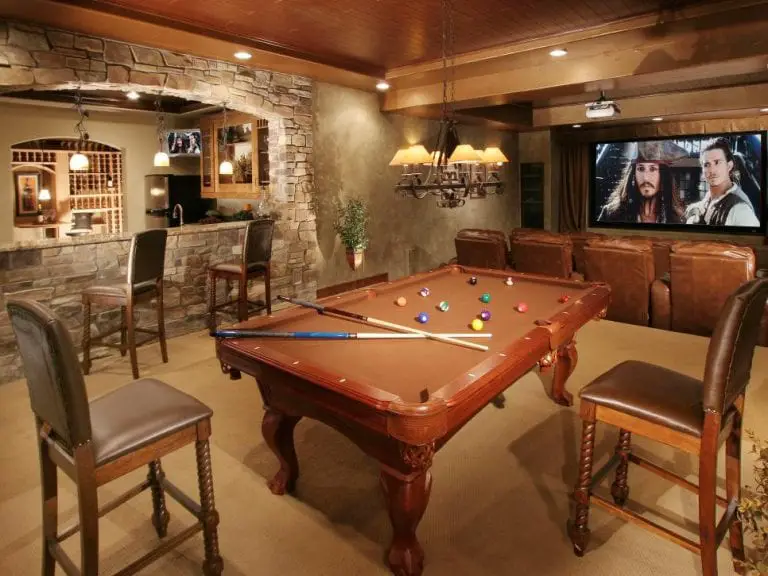 Many of you are sports fan out there and have a favorite team whether it's the Bulls, Texans, Manchester United or the Flames. This concept can be adapted to show your favorite team's colors.  
Collecting autographed jerseys, pictures and game balls would create a great memorabilia collection that could be proudly displayed. It would be easy too working in a pool table, shuffleboard and home theater setup like above too.
The above idea is a smaller concept featuring great wood floors that pair well with the bar and the built in seating towards the large television. This is a more affordable option of the twelve that may be better suited to a single state Lottery win as opposed to a Powerball jackpot.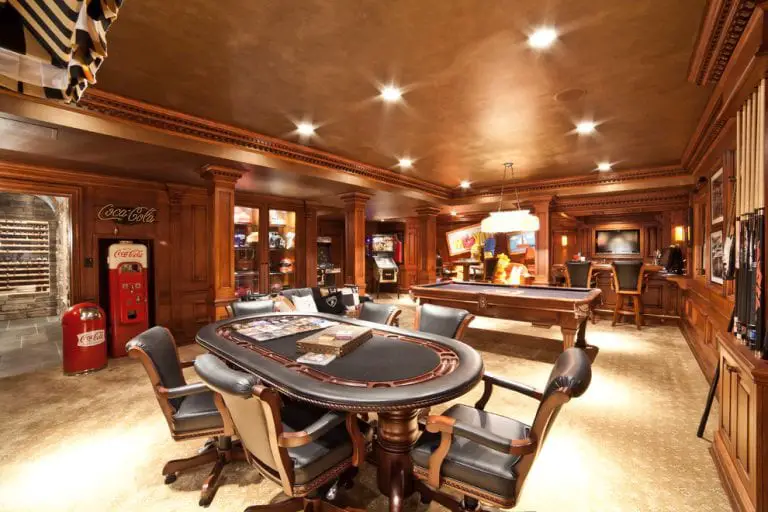 Are there any hunters out there? From my experience, one side of the population loves the hobby and the other side does not understand it. I see this as a hunting trophy room where games of pool can also be played.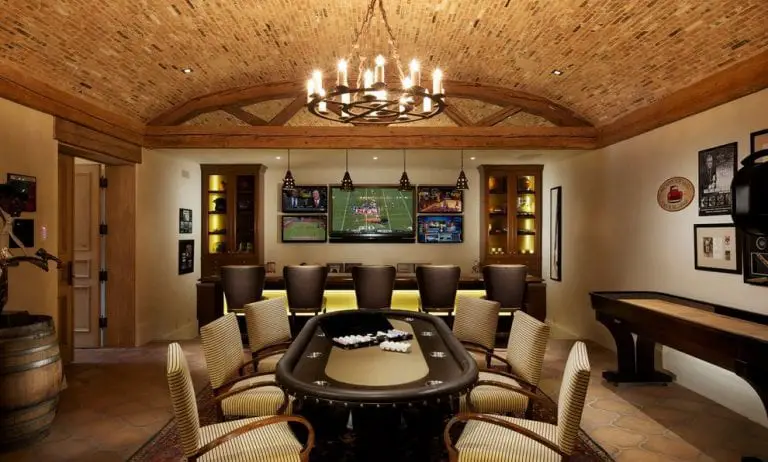 I am getting rustic mountain cabin feel, but this space is just huge. You could fit a lot of people in this room.
See the poker table in the other room? Here you have cards, table soccer and pool giving a family lots of entertainment options.
This is another large space.  I do like the open concept of the design and that bar and kitchen area is so convenient. Of all the stunning game rooms I think this one does a great job with the room shape when you follow the jagged ebb and flow of the left wall. It certainly creates a different feel to the floor plan and does not feel square in any way. I wonder if the side doors open up to a patio or balcony. That would make sense if smoking was not allowed in the room.
I felt this lottery winner still has some open space to add some other toys. They are off to a good start, but let's see what else can be added.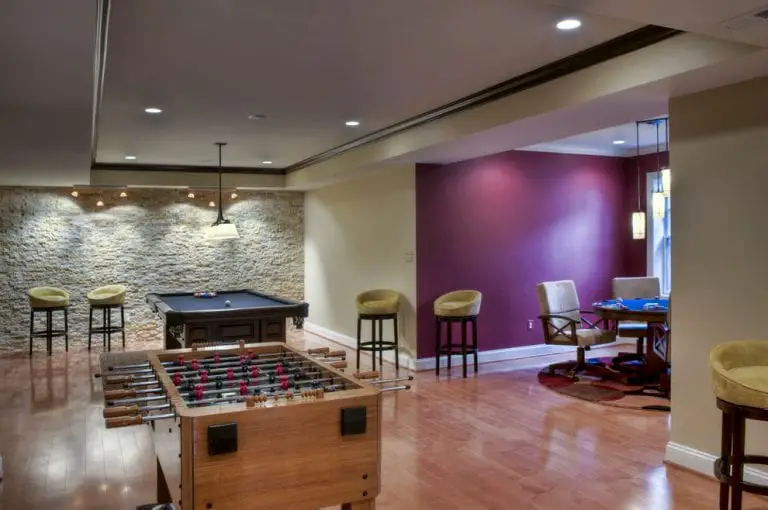 Can you imagine bowling in your on home or having access to a video arcade?  It is possible, just takes a lot of money.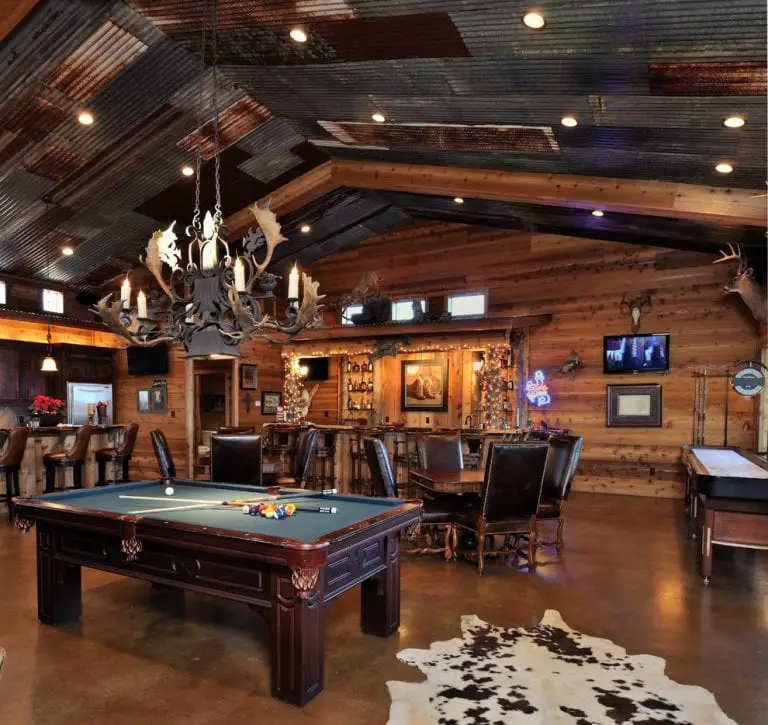 This is quite a Texas Holdem setup here. The shuffleboard on the side is great for people knocked out of the poker tournament early.
This person likes a lot of wood just judging from all the walls. The only challenge when you do that is to make sure there is ample lighting.
Those ceilings are very interesting and break the room apart. It does appear there is lots of seating for movie watching and a bar just there in the back.
This is a great look with the stone bar and wine racking behind it. This space is cozier than several of the other examples, and does not appear to have any wasted space.