There's something about trend-setting and unpretentious furniture that makes it stand out wherever it's placed. When looking for a stylish bed that does not compromise on comfort, try the Squaring Bed by Bonaldo. Giuseppe Viganò, the bed's designer, understands what modern homes are all about and this is evident in his designs.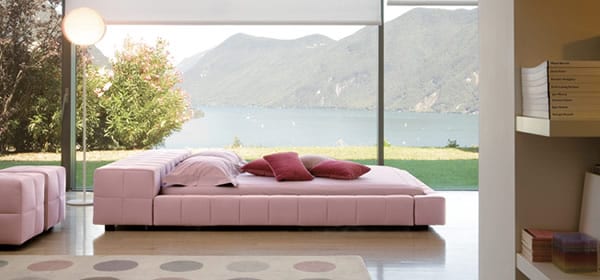 This bed comes in a variety of heights and is upholstered on all sides. It has a deep headboard which is as functional as it is appealing. The headboard doubles as practical storage space where you can place frequently used items such as your phone, laptop, or alarm clock. It's also serves as a lounging place where you can entertain your family or friends. If you like to eat on your bed, this is perfect for you.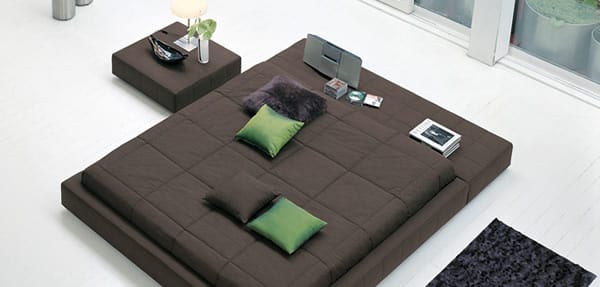 The Squaring Bed by Bonaldo is made for large bedrooms and can be perfectly located in the center of a room. It features removable upholstery and dark grey oak wooden legs. The removable covers allow you to keep it clean and neat. Squaring also comes in various colors and you can get it with a matching bedcover to create cohesion and uniformity in your bedroom. Thanks to its bright colors and stylish looks, it will give your bedroom all the style it needs with. Make your bedroom your personal sanctuary where you can escape the stresses of daily life with this absolute classic.
If your bedroom looks like it's in need of a makeover, don't you think the squaring bed is just what you need to transform it?