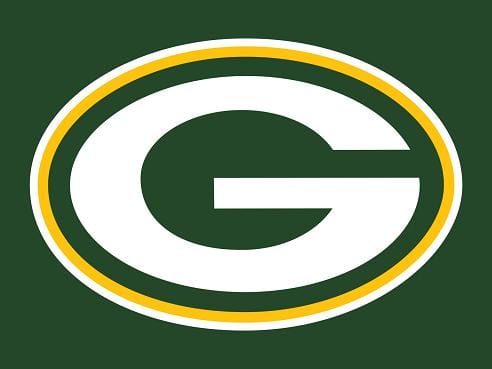 There are very few Americans who do not love a sport of some kind, but there are those who take their love of the game or team to another level; we call them sports fanatics. Contrary to popular belief, this definition is not limited to the male counterpart of our species, but can apply equally to ladies as well. Everyone knows that crazy co-worker from floor such-and-such, who just will not shut up about his or her favorite team. They have posters and memorabilia covering their office walls, and can tell you with unwavering belief why his or her team is the best in the history of the sport. You may even be this crazy co-worker. If so, this article is right up your alley.
Sports fanatics who are lucky enough to find someone who shares in their passion my be able to use their team or sports theme throughout their house, but for the rest of the sports extremist, their significant other is usually persuasive (or adamant) enough to confine their obsession to one room. This Sports Themed Interior is usually in a game room, but I have also seen it allocated to the garage. Team colors are usually very bold and contrasting; however, this does not mean that the room has to be so brash that it is down right uncomfortable. In fact, this can be a very fun and unusual project that can become one of the most entertaining rooms in your home. In these themed rooms, paint will play a key role in the spaces design.

We'll start small with a simple monochromatic color scheme, thanks to the NY Yankees logo:
For this design, I would start out with a new coat of bright white in the room, then go back around the room and use painters tape to create evenly spaced stripes of dark blue. The room will begin to look just like a poster or jersey. Figure out which wall is going to be your focus wall, then go back and place the NY logo in the center of the wall. You can either use a stencil, or go back and draw in the logo and finish it out by painting it the same color as the pin stripes. Be sure that you consider the size of the wall, and scale the logo to be proportionate to it. If you plan to hang things on the wall, make sure that you center items between the stripes in order to avoid an uneven look.
Next we'll try to design a room out of one of footballs most recently talked about teams; the Green Bay Packers: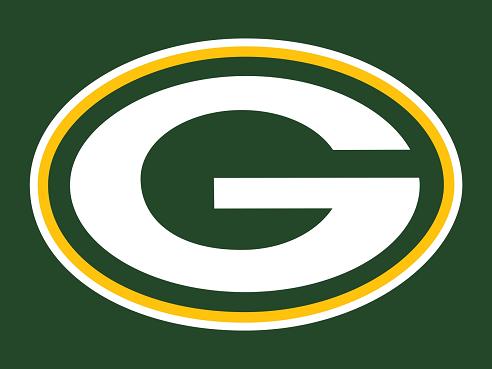 The colors used in this team's logo are the primary color yellow, its secondary color green, and a neutral accent color of white. Not only does this scheme use two basic colors instead of one, the colors are much brighter in hue. This makes creating a color-balanced design more difficult, so care must be taken in designing a space that is not overwhelming. Refrain from painting any of the walls in the room solid green or yellow, which would make the room feel small and constricting. Instead, begin with a new coat of basic white paint. To create interest without saturating the room with too bold of a color, take a cue from the team's football pants, and use the horizontal stripe pattern around the bottom third of the room. Begin by measuring the height of your room in inches, and divide that number by three. Whatever that number is, measure from the floor up to that point and mark it at several points around the room. Use painter's tape to create a line that goes all the way around the room. Below that point, use the yellow paint and let it dry completely. Once it is dry, go back and paint the thick green stripe in the center, and let it dry. The last paint step is to paint the white stripe in the center of the green stripe. After you finish all of your painting, go back and add a white chair rail (a small, simple piece of trim you can find at any hardware store) around the room where your painter's tape was. This gives the paint job a finished look and hides any sloppy edges. Above the chair rail, hang evenly spaced posters of your favorite team members or display fine memorabilia.
The color scheme for the Packers was more difficult than the Yankee's, but one of the most difficult color schemes to work with is the complementary color scheme (when two colors across from each other on the color wheel are used in combination), and our next team makes it even harder by using what many believe to be amongst the hardest colors to work with: purple. They are none other than the L.A. Lakers.
The Lakers have an extremely daring color palate that looks great on the court, but will not easily translate onto your walls. The pure purple and gold hues are beautiful complements to each other in small doses, but may need to be toned down to go onto your walls. As mentioned above, purple is a very difficult color to work with because variations in its color are very noticeable. The gold however, can be worked with and lightened a bit so that it is not so overpowering. Consider painting the whole room a tint or two lighter than the Lakers gold, and using frames around posters, shadow boxes, photos, jerseys, and shelves that are painted Lakers purple and hung on the wall. The addition of the purple accents will pop off the light gold wall like a graphic design pops off paper, giving you a very stylish, animated look that not many color schemes could pull off.
For all of the themes above, pick out neutral color furnishings; white, black, or gray will work nicely with blues or purples, while creams and browns will look great with greens and yellows. Use the bold team colors sparingly, preferably in a few throw pillows or accessories. Be even more discerning with your use of the logos. Try using only one or two pillows that bear the team's logo, or use an authentic blanket bearing your favorite logo to accent the neutral sofa. The goal is to create a sports sanctuary, not to cram every piece of memorabilia or gear you have ever collected and create a cluttered shrine.
As a finishing note, a boundary line needs to be established to define good design from tasteless use of commercially manufactured "stuff". It is never okay to purchase the following items: curtains, toilet seats, furnishings, ceiling fans, light switches, carpeting/rugs, nor anything permanently set in the room, that is covered in tiny team or sport logos. Instead, pick one of the team colors to use as your main hue in the space, and use the others as accent colors.