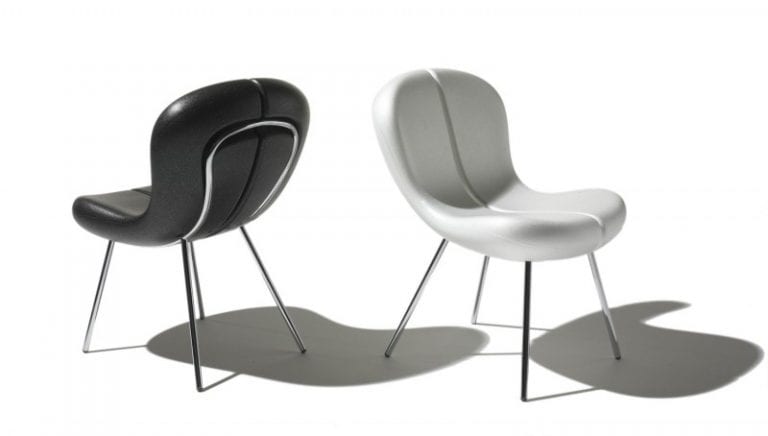 Snap Chair by Movisi
Elegantly designed, the Snap Chair by Movisi features two sections in different colors. The sections snap together and can be taken apart at any time. They form the seat and backrest and are supported by a metal frame. You can change the colors and configurations whenever you want to spruce up your space.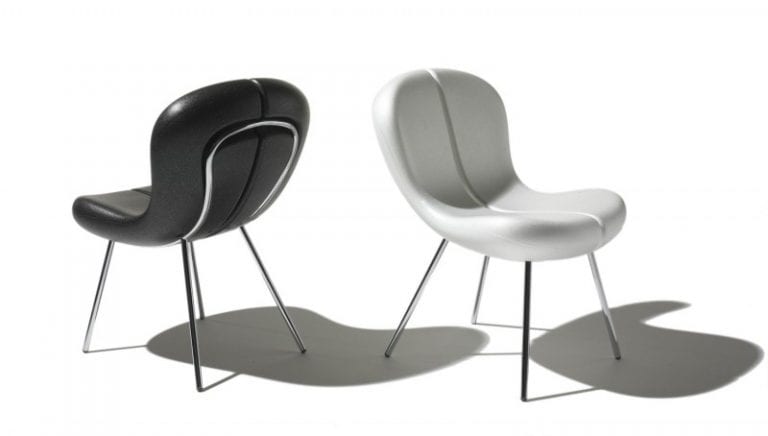 Snap is an award-winning piece designed by mastermind Karim Rashid. It has won several awards including the coveted Red Dot Design Award. Using only 3 parts (a metal frame, two sections, and plastic stoppers), the designer created a piece that is sure to stand the test of time.
The Snap Chair by Movisi is made from expanded polypropylene and is very light in weight. Expanded polypropylene is comprised of 5% material and 95% air hence extremely light.
The material also makes the chair highly durable, 100% recyclable, hypoallergenic, emission free, and good in absorbing shocks. Since Snap is lightweight, you can easily move it outdoors to enjoy the lovely weather in summer and return it indoors when evening comes.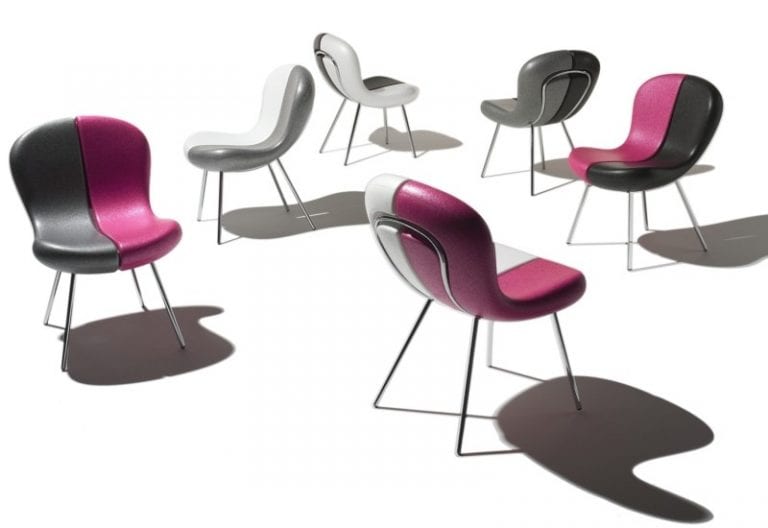 The beauty of Snap is that you can design your own chair by combining 2 differently-colored sections. You can also join two identical pieces. You will love its compact size which makes it a perfect fit for any home.
The chair will quickly become your favorite as well as your family's. In fact, don't be surprised if you find yourself buying more than one piece. What do you think your friends will say when they see the Snap Chair in your home?
Related Posts